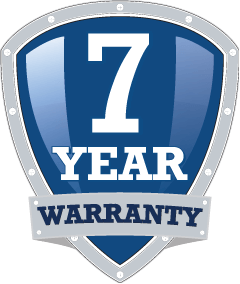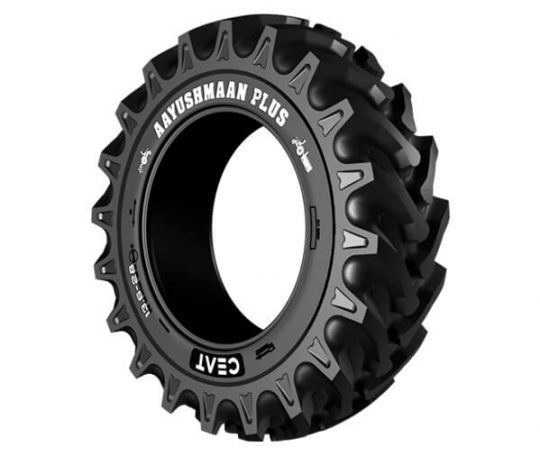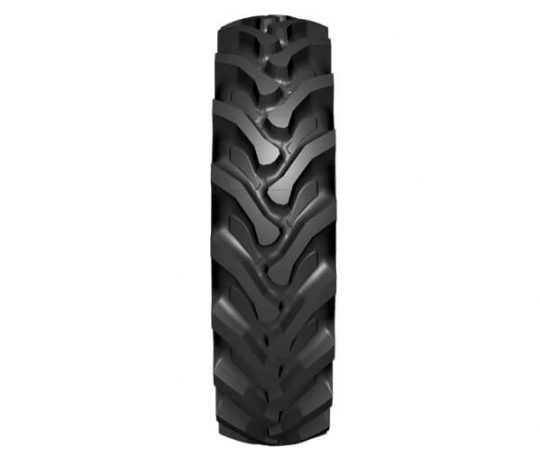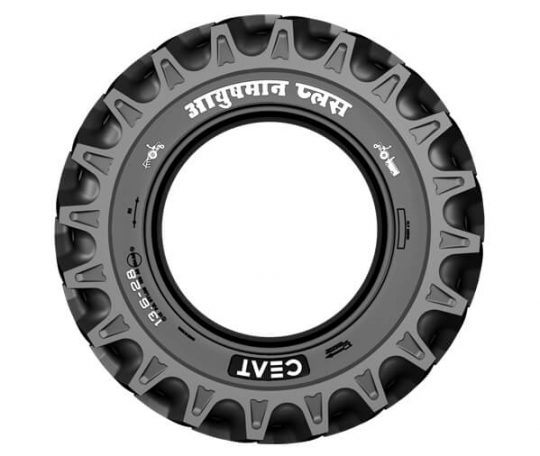 AAYUSHMAAN PLUS- Rear Tyre
The Aayushmaan Plus R1, is a bias agricultural tractor tyre designed to shoulder heavy loads with low slippage. Durable and sturdy, the Aayushmaan Plus R1 also delivers a long service life.
Features & Benefits:
The Aayushmaan Plus R1 tractor tyre is strengthened by a sturdy shoulder design that helps it carry heavy loads with relative ease. Deep lug design ensures low slippage and longer tyre life.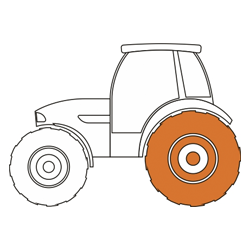 Tractor
Rim Size
in

Size

LI/SS

PR

Type

Rim

Unloaded dimension

SLR

RC

Load capacity
SW
OD
Infl. Press.
Max Speed
Max Load
mm
mm
mm
mm
bar
kmph
kg
in
in
in
in
psi
mph
lbs

28

14.9-28

134 A6

12

TT

W13

386
1380
646
4140
2.3
30
2120
15.2
54.3
25.4
163
33
10
5200
Download
You may also be interested in