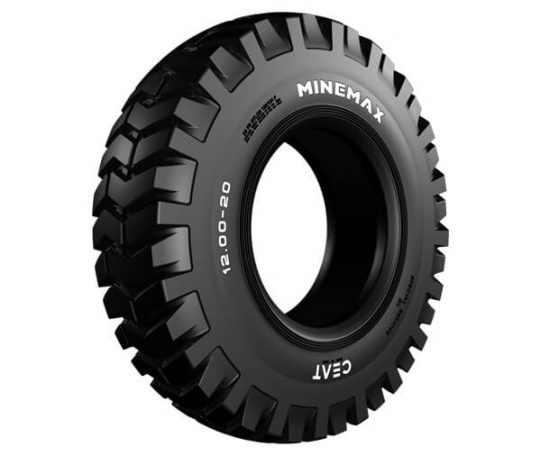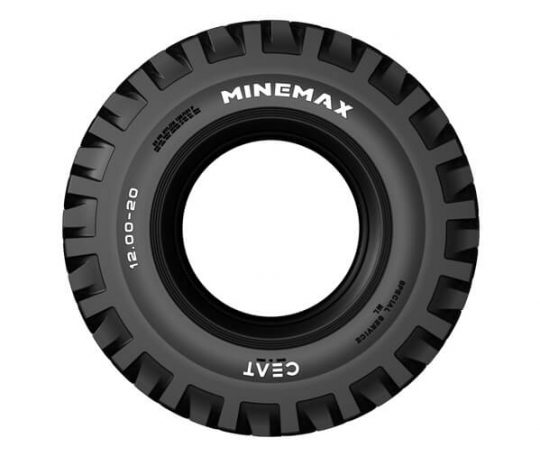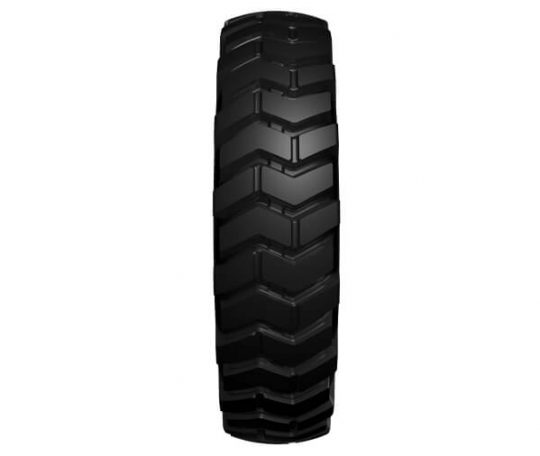 Minemax – Mining Tyres
The MINEMAX offers puncture resistance, superior traction and grip. In addition it also delivers higher mileage and cooler runs.
Features & Benefits:
With a 4-breaker ply that builds puncture resistance and a non-directional tread pattern for superior traction and enhanced grip, the MINEMAX also gives you the benefit of cooler runs and higher mileage with the help of an improved compound.

The MINEMAX tyre is recommended for use on tipper trucks.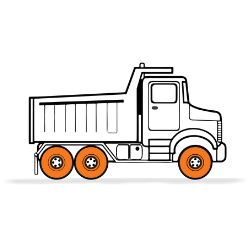 Tipper Truck
Features & Benefits of Minemax Tyre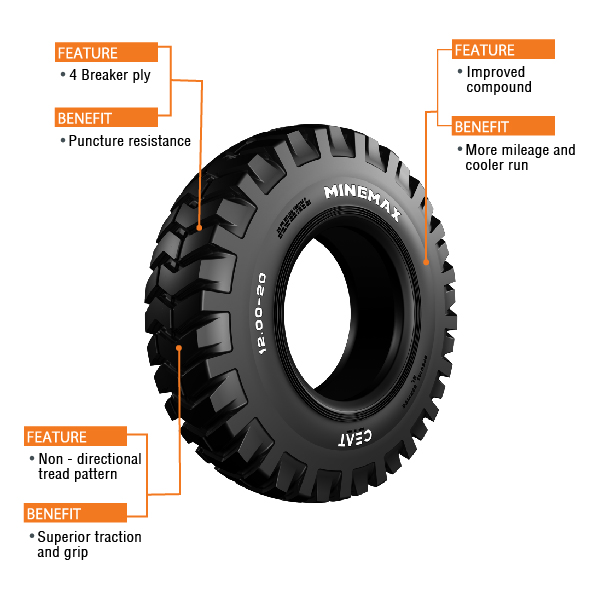 Rim Size
in

Size

LI/SS

Type

PR

Rim

Unloaded Dimension

SLR

RC

Load capacity

Single Load

Dual Load

SW

OD

Infl. Press

Max Load

Infl. Press

Max Load

mm
mm
mm
mm
bar
kg
bar
kg
in
in
in
in
psi
lbs
psi
lbs

24

12.00-24

160/155 F

TT

20

8.5

315
12

1247
49

580
23

3740
147

8.6
4500
7.9
3875
125
9920
115
8540
Download
You may also be interested in