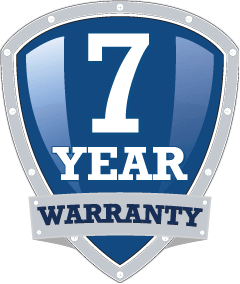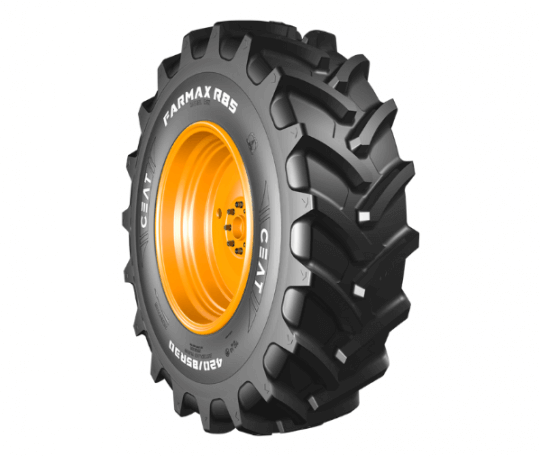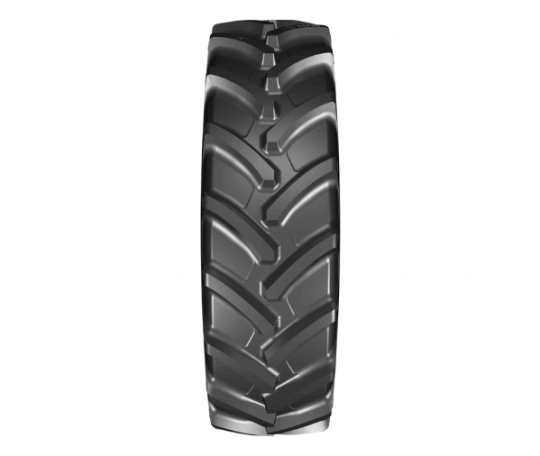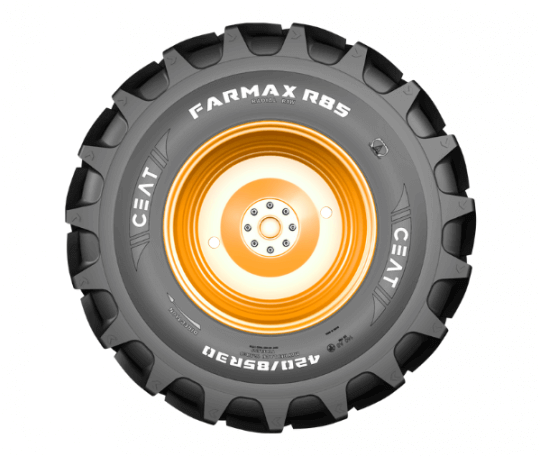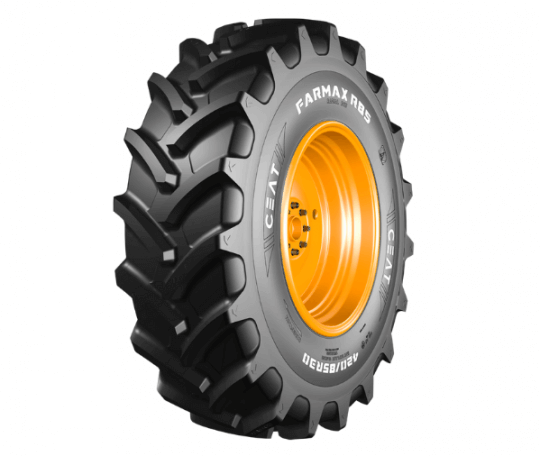 Farmax R85 – Tractor Tire
In it for the long run, FARMAX R85 radial farm tractor tires help reduce soil compaction, improving crop yield.

Durable and efficient, FARMAX R85 radial farm tractor tires are designed to deliver enhanced roadability, superior traction, and longer service life, raising the levels of efficiency on your farm.  
FARMAX radial farm tractor tires are the gentle giants on your farm – the FARMAX R85 radial agricultural tractor tire is recommended for use on tractors.

Features & Benefits:
A tread depth of R1-W makes the FARMAX R85 tractor tire one of the longest-serving workers on your farm. Wider treads, with larger inner volume reduce soil compaction and rounded shoulders cause less disruption to soil and crop.

With a higher angle lug and lug overlap at the center, the FARMAX R85 tractor tires offer superior roadability. A lower angle at the shoulder brings home superior traction.

Like all our radial farm tractor tires, the CEAT FARMAX R85 radial tractor tire is driven by the power of CTR – offering low compaction, high traction and high roadability. Factors that improve the productivity and efficiency of not just your tractor, but your crop too.
Machinery: 2WD Tractor, 4WD Tractor, MFWA, Combine Harvester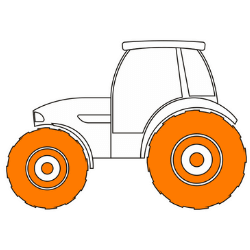 Tractor
Features & Benefits of Farmax R85 Tires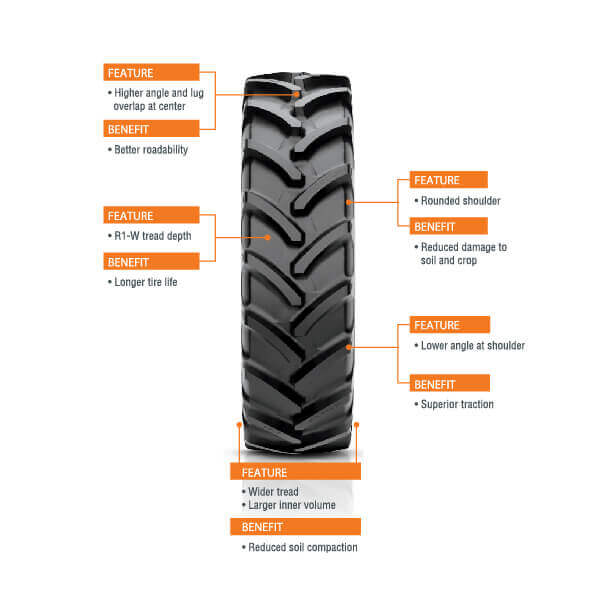 Rim Size in
Size
LI/SS
Type
Rim
Unloaded Dimension
SLR
RC
Infl. Press
Speed kmph /mph
SW
OD
Static
10
20
30
40
50
mm
mm
mm
mm
bar
6
12
19
25
31
in
in
in
in
psi
Recommend load kg /lbs

24

280/85R24

115 A8/ 115 B

TL

W10
W9

285
11.2

1086
42.8

498
19.6

3235
127.4

0.8
1860
1220
1000
870
810
810
12
4100
2690
2200
1920
1780
1780
1
2120
1380
1130
980
920
920
15
4670
3040
2490
2160
2030
2030
1.3
2480
1620
1330
1160
1080
1080
19
5460
3570
2930
2560
2380
2380
1.6
2790
1820
1490
1300
1215
1215
23
6150
4010
3280
2860
2680
2680
Download
You may also be interested in