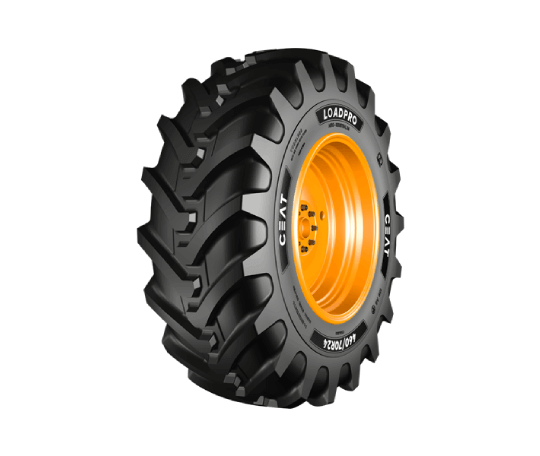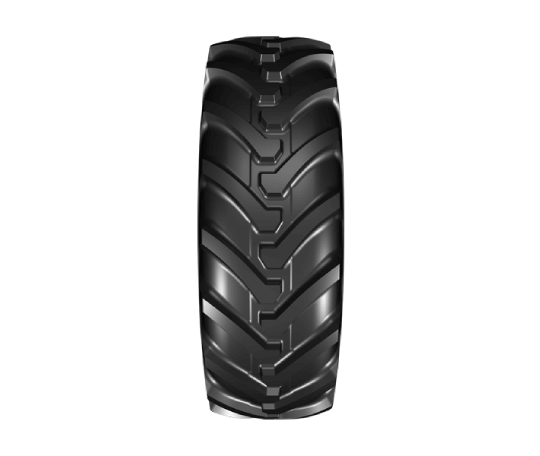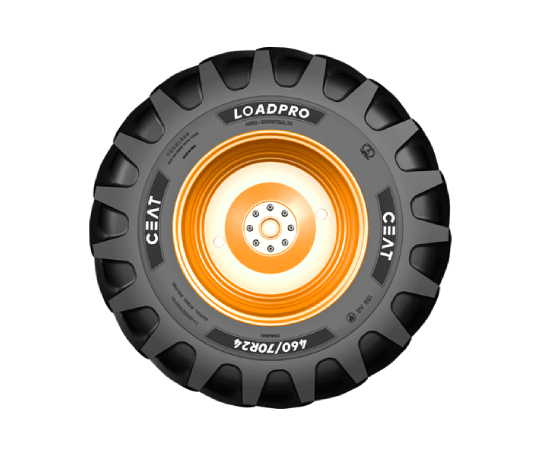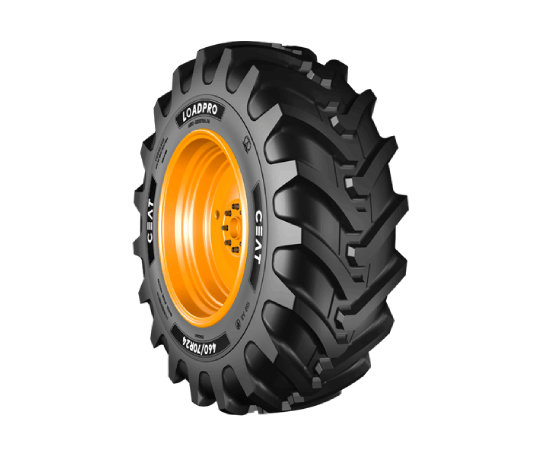 Loadpro Radial tires
Engineered to provide uniform load distribution, the LOADPRO Radial offers extra reinforced sidewalls that impart additional lateral stability to the tire. 
Features & Benefits: 
The LOADPRO Radial is specially designed with a strong bead to ensure better carcass strength and load carrying capacity. 
In addition, the steel belted radial construction of the tire provides added protection, making the tire long-lasting and durable for agro-industrial use. 
Recommended for use on Telehandlers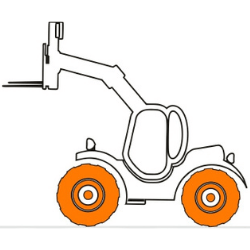 Telehandler
Features & Benefits of Loadpro Radial tires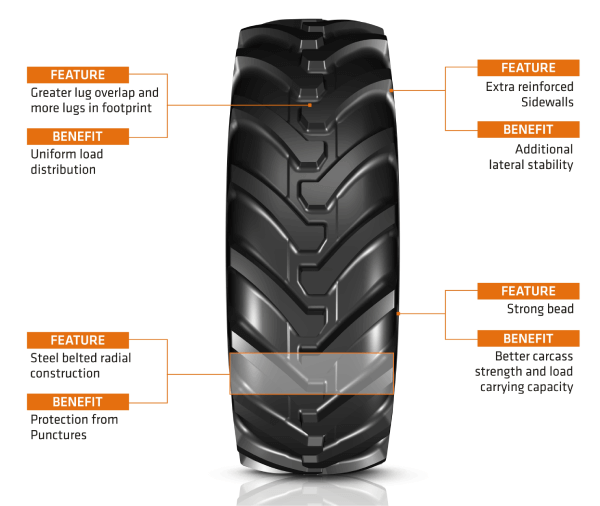 Rim Size
in

Size

LI/SS

Rim

Unloaded dimension

SLR

RC

Infl. Press.

Recommended Load, kg (lbs)

SW

OD

Speed, km/h (mph)
Constant load
Cyclic operation
mm
mm
mm
mm
bar

Static

10
20
30
40
50
10
15
in
in
in
in
psi
6
12
19
25
31
6
9

24

405/70R24

152 A8/B

W13L
W12D
W14L

404
15.9

1170
46.1

527
20.7

3529
139

1.6
4780
2600
2270
2160
2080
2080
3120
2790
23
10530
5730
5000
4760
4580
4580
6870
6150
2.2
5770
3140
2740
2610
2510
2510
3770
3360
32
12710
6920
6040
5750
5530
5530
8300
7400
3.2
7180
3900
3400
3240
3120
3120
4680
4180
46
15810
8590
7490
7140
6870
6870
10310
9210
4
8170
4440
3870
3690
3550
3550
5330
4760
58
18000
9780
8520
8130
7820
7820
11740
10480
Download
You may also be interested in