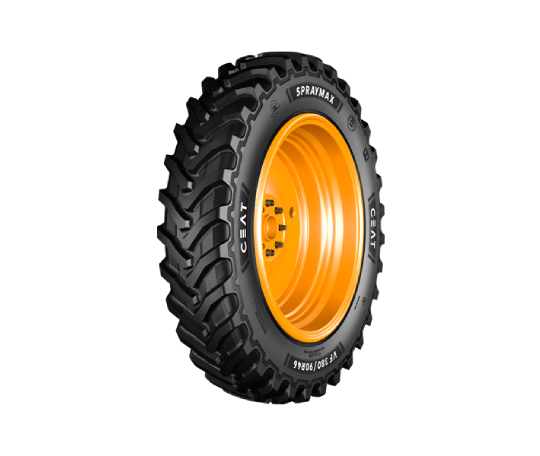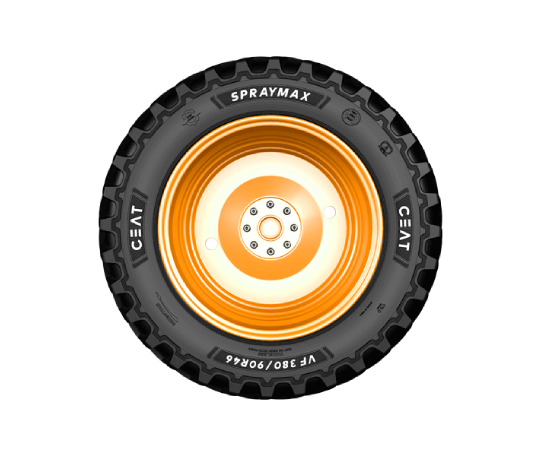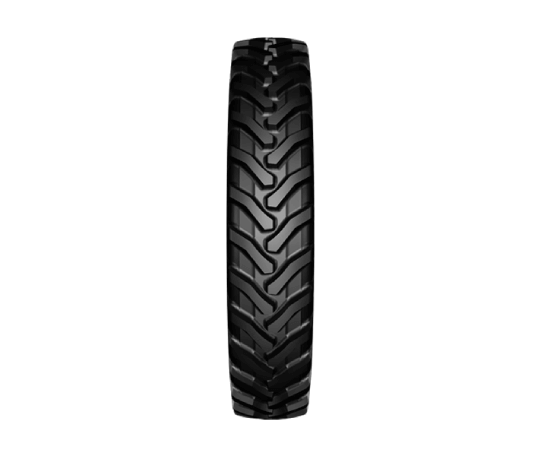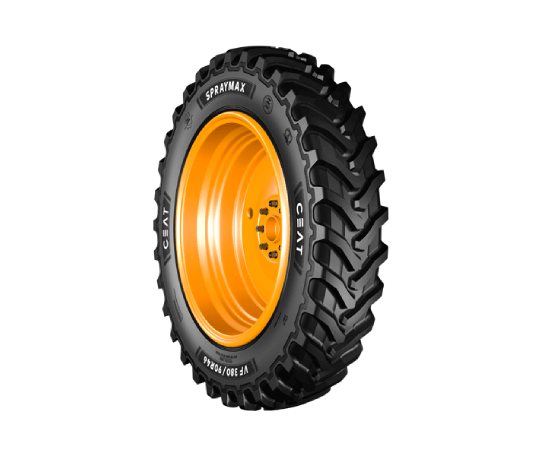 Spraymax Tires
Spraymax VF is specially designed for self-propelled sprayers. 
It is engineered to carry 40% more load than a standard radial. Alternately, it carries the same load as a standard radial at 40% lesser pressure. 
Features and Benefits
Stepped lug design provides better grip and traction. The center tie bar gives this tire superior roadability. Its rounded shoulders mean less soil and crop damage. The higher NSD ensures longer life, giving you a tire that's durable and built to last.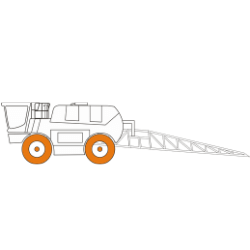 Sprayer
Features & Benefits of Spraymax Tires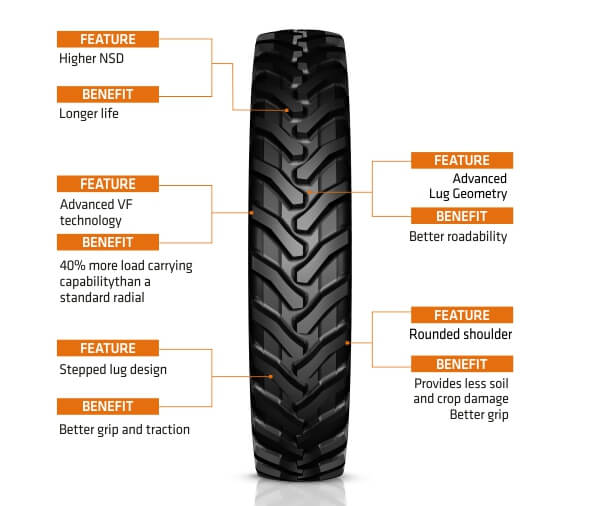 Rim Size In

Size

LI/SS

Type

Rim

Unloaded Dimension

SLR

RC

Infl Pressure

Maximum Load

SW

OD

Speed km/h (mph)
Mixed Application
Cyclic
mm
mm
mm
mm
bar

Static

10
15 to 65km/h
70
bar
10
in
in
in
in
psi
6
10 to 40mph
43
psi
6

42

VF 480/80R42

162D

TL

DW16
DW15

479
18.9

1850
72.8

847
33.4

5550
218.5

0.8
6670
3110
2900
2640
1.6
4060
11
14690
6850
6390
5810
22.9
8940
1.2
8580
4000
3730
3390
2
5220
17
18900
8810
8220
7470
29
11500
1.8
10930
5090
4750
4320
2.6
6650
26
24070
11210
10460
9520
37.9
14650
2
11570
5390
5030
4580
2.8
7040
29
25480
11870
11080
10090
40.6
15510
2.8
14100
6570
6130
5580
3.6
8580
41
31060
14470
13500
12290
52.2
18900
Download
Rim Size In

Size

LI/SS

Type

Rim

Unloaded Dimension

SLR

RC

Infl Pressure

Maximum Load

SW

OD

Speed km/h (mph)
Mixed Application
Cyclic
mm
mm
mm
mm
bar

Static

10
15 to 65km/h
70
bar
10
in
in
in
in
psi
6
10 to 40mph
43
psi
6

42

VF 480/80R42

176D

TL

DW16
DW15

479
18.9

1850
72.8

847
33.4

5550
218.5

0.8
6670
3110
2900
2640
1.6
4060
11
14690
6850
6390
5810
22.9
8940
1.2
8580
4000
3730
3390
2
5220
17
18900
8810
8220
7470
29
11500
1.8
10930
5090
4750
4320
2.6
6650
26
24070
11210
10460
9520
37.9
14650
2
11570
5390
5030
4580
2.8
7040
29
25480
11870
11080
10090
40.6
15510
2.8
14100
6570
6130
5580
3.6
8580
41
31060
14470
13500
12290
52.2
18900
3.6
16330
7610
7100
6460
4.4
9940
52
35970
16760
15640
14230
63.8
21890
Download
You may also be interested in