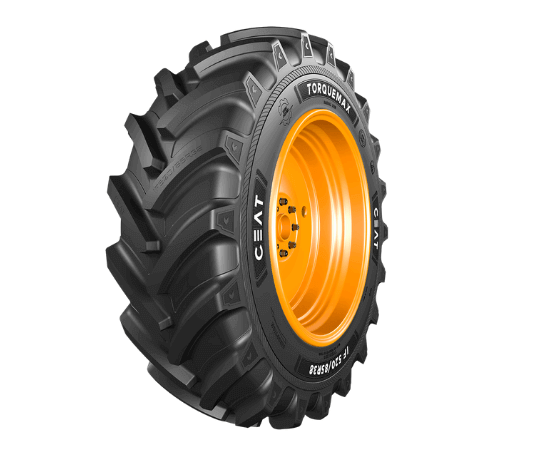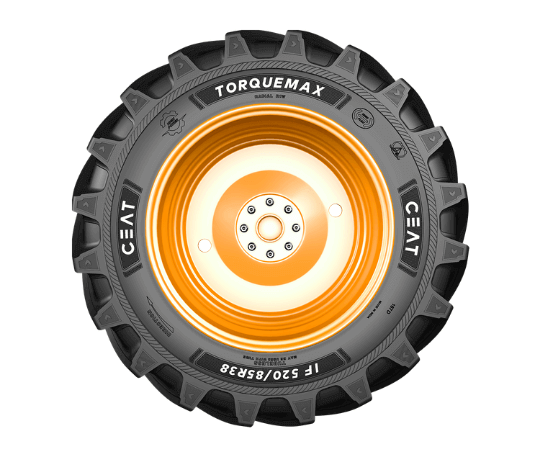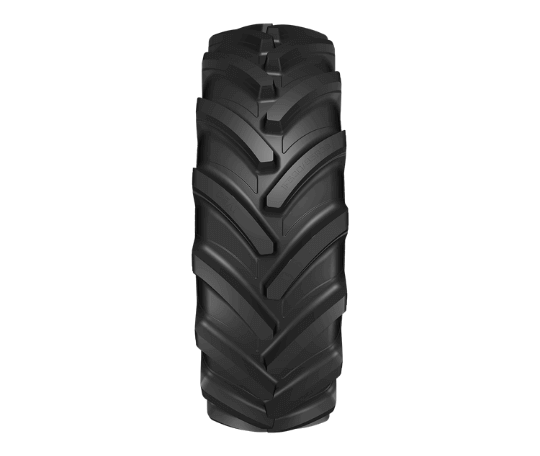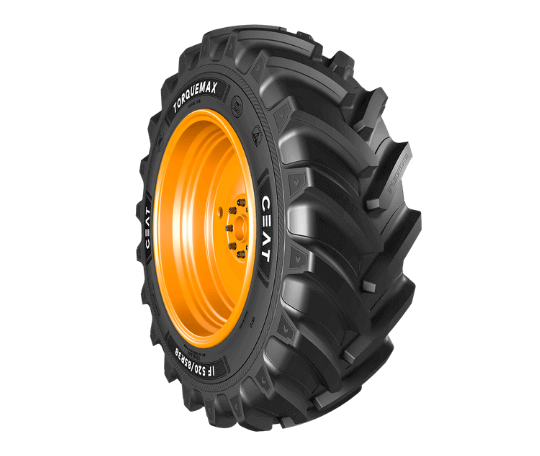 Torquemax Tractor Tires in USA
The CEAT TORQUEMAX radial tire is meant for high power tractors, ensuring constant and smooth transfer of torque from the tractor to the ground. With lower compaction, higher traction and better roadability, CEAT TORQUEMAX keeps your tractor running smooth regardless of conditions on field on and off the field.
Features & Benefits:
The CEAT TORQUEMAX features a tilted lug tip that reduces vibration and noise. A higher angle and lug overlap at the center provides better roadability, and the lower angle at shoulder gives superior traction. The rounded shoulders ensure lesser damage to soil and crops. A wider tread and larger inner volume reduce soil compaction, and the R1-W tread depth ensures longevity of the tires.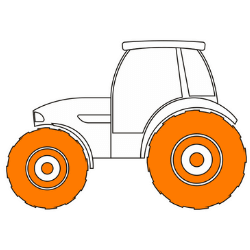 Tractor
Features & Benefits of Torquemax Tractor Tire in USA
Drag the tyre with your cursor to get a 360 view.
Click on the hotspot (+) on the tyre to see the features and benefits.
Rim Size in

Size

LI/SS

PR

Type

Rim

Unloaded dimension

SLR

RC

Infl. Press.

Maximum Load, kg (lbs)

SW

OD

Speed kmph/mph
Mixed Application
Cyclic
mm
mm
mm
mm
bar
Static
Up to 65
70
10
in
in
in
in
psi
Up to 40
43
6

38

VF710/70R38 SB*

178D

TL

DW23B,
DW25B

720
28.3

1959
77.1

851
33.5

5754
228.3

0.8
11500
5000
4550
7000
12
25330
11010
10020
15420
1
13110
5700
5190
7980
15
28880
12560
11430
17580
1.2
14580
6340
5770
8880
17
32110
13960
12710
19560
1.4
15960
6940
6320
9720
20
35150
15290
13920
21410
1.6
17250
7500
6830
10500
23
38000
16520
15040
23130
*Steel belted
Download
You may also be interested in