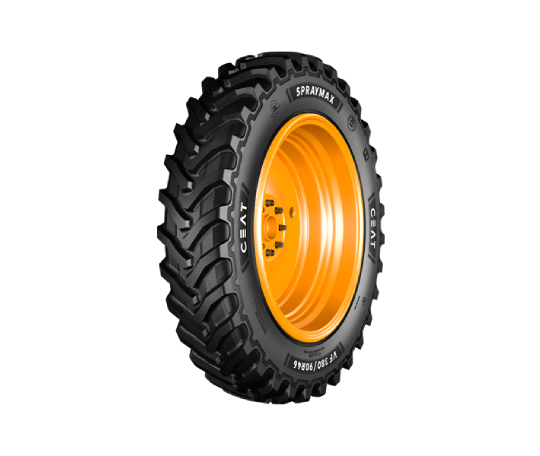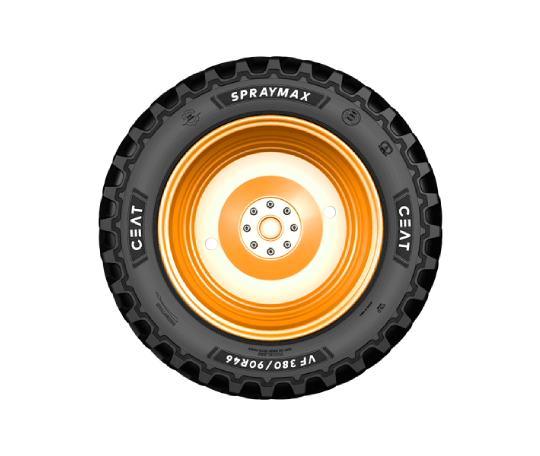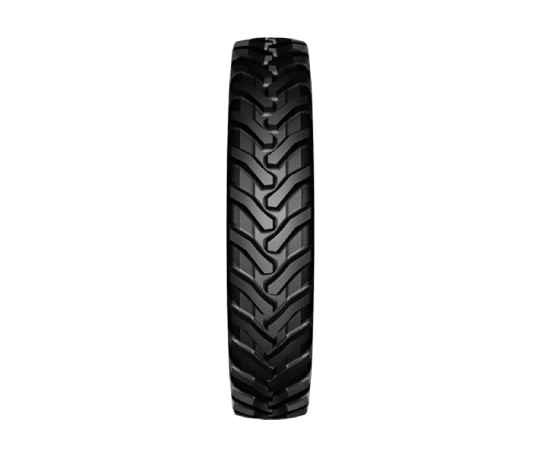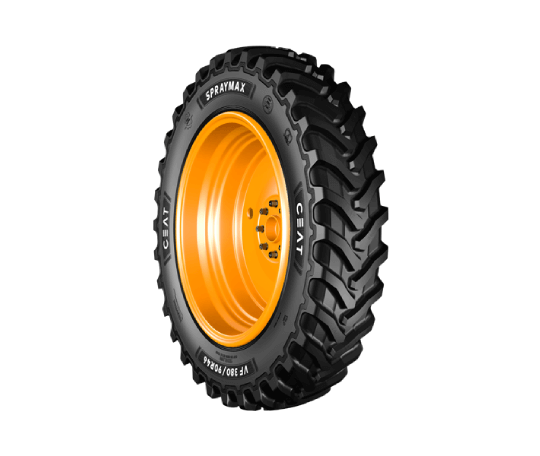 Spraymax Tyres
Spraymax VF is specially designed for self-propelled sprayers. 
It is engineered to carry 40% more load than a standard radial. Alternately, it carries the same load as a standard radial at 40% lesser pressure.
Features and Benefits
Stepped lug design provides better grip and traction. The center tie bar gives this tyre superior roadability. Its rounded shoulders mean less soil and crop damage. The higher NSD ensures longer life, giving you a tyre that's durable and built to last.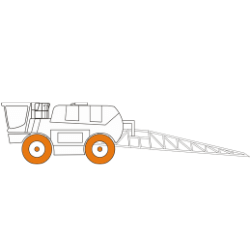 Sprayer
Features & Benefits of Spraymax Tyres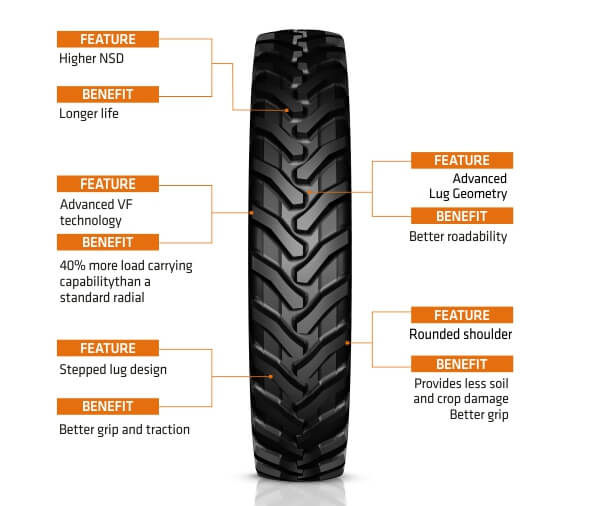 You may also be interested in