Established in 1924 at Turin, Italy, CEAT has come a long way since. The company journeyed to India in 1958, and later became part of the RPG Group. One of the top business conglomerates in India, the RPG group has a turnover of 3 billion USD. Today, CEAT is one of India's leading tyre manufacturers, with a global footprint spanning over 120 countries.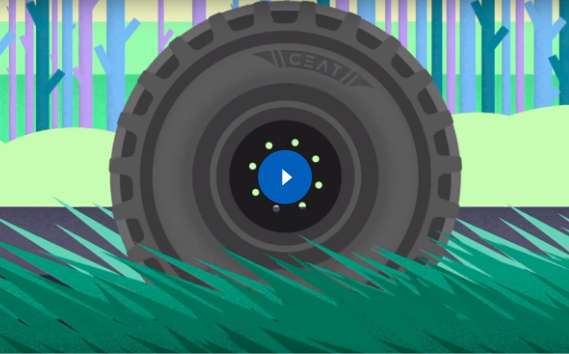 Watch
Geared to Cater to the World
CEAT became the first tyre company in the world, outside of Japan, to be conferred the prestigious Deming prize.
One of the oldest and most respected quality awards in the world, the Deming prize awards companies that achieve business transformation through total quality management.
CEAT Specialty is CEAT's division for off-highway (OTR) and agricultural tyres, with a brand-new plant focussed on agricultural radials.
CEAT Specialty tyres traverse a wide range of segments from tyres for farming, mining, industrial and construction equipment, to earthmovers, and special application off-road tyres.
With over 5000 employees, across 7 plants in India and Sri Lanka, CEAT engineers a wide range of tyres for all user segments. From tyres for commercial segments like trucks, buses and light commercial vehicles, to passenger cars, SUVs, and two and three-wheeler tyres.
Spread across a 50 acre plot, our new greenfield plant (at Ambernath in Mumbai, India) boasts robust manufacturing capabilities. Primed to serve a growing global agri-radial and OTR market, this plant is powered by automated equipment, and driven by deft, tenacious self-managed teams.
When ingenuity drives you, there's little that stands in your way. Innovation is at the heart of all we do at CEAT.
Our cutting-edge research, design and in-house testing facilities have spurred our commitment to quality and fuelled our charge to the forefront of the industry.
At CEAT, we take great pride in anticipating customer needs and creating inventive solutions that work across terrains and geographies, on the road and off it.
Leadership – CEAT Specialty
Mr. Amit Tolani
Chief Executive, CEAT Specialty
Mr. Dyutiman Partha Chattopadhyay
Vice President - R&D & Technology
Mr. Hassan Hashmi
General Manager – Finance
Mr. Ajit Chavan
Vice President - Plant Operations
Mr. Gautam Ghosh
General Manager- Sales (India)
Mr. Gaurav Phull
General Manager - International Sales
Mr. Ryan Loethen
Head of Sales- North and Central America
Mr. Ganesh Iyer
Vice President – Europe Sales
Mr. Sadashiv Aravandekar
General Manager - Quality Assurance and Customer Service
Mr. Nilesh Karekar
General Manager - Supply Chain
Umed Singh Rao
Head - Projects CEAT Specialty Projects
Rohit Sathe
General Manager - Human Resources
Mr. Jay Doshi
Head - Marketing
Message from Chief Executive, CEAT Specialty
At CEAT Specialty Tyres, we are proud of CEAT's 90-year legacy in the tyre industry. Starting in Italy in the 1920's, we now have a presence across more than 120 countries and continue to grow in sectors across agriculture, mining, construction and port.
'Making Mobility Safer and Smarter, Everyday' is CEAT's purpose. To achieve this, we continually invest in customer service and R&D to ensure we deliver the highest quality tyres to our customers across the world.
Our state-of-the-art radial plant in Ambernath (Mumbai) boasts high end equipment and an experienced team. With a dedicated R&D center, we are rapidly expanding our radial offering for agriculture and OTR markets across world. We look forward to partnering with you, with the assurance that no matter how tough the terrain, our tyres will be as hardworking as you are.
- Mr. Amit Tolani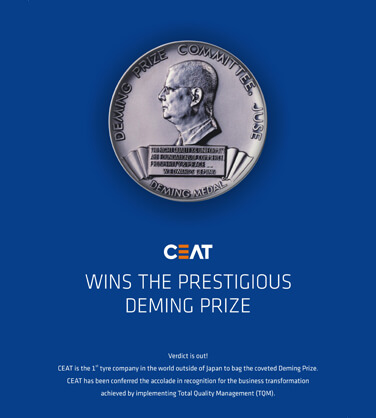 Creative Excellence Awards, IndiAA Awards
CEAT bags the Creative Excellence Award at the IndiAA Awards
2017
Silver Award, Big Bag Awards
Awarded Best Media Innovation in the radio category for the 'Drive Safe, Dad' campaign
2016
Silver Award, India Digital Media Awards
Best Integrated Media Campaign (Films/TV Shows/Events) awarded for the 'Chase the Monsoon-3' campaign
2016
What our customers are saying…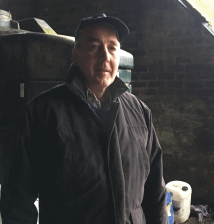 Little road noise even on uneven roads and tracks
"There is little road noise even on uneven roads and tracks. The grip is there in the fields. Self-cleaning properties are also good. The tyre sits nice and wide on the wheel. We are looking forward to ploughing and giving it really good test as our terrain is very rocky."