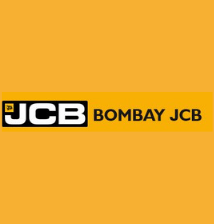 Great training given to service engineers.
The entire team of BOMBAY JCB Earthmovers would like to thank CEAT tyres are for conducting the training under the guidance of Rohit Saxena. The Training about CEAT tyre was completed on the premises of BOMBAY JCB EARTHMOVER dated 8 Mar 2016 The training was provided to 30 service engineer team of BOMBAY JCB EARTHMOVER and they are satisfied with the tyre training. The BJCB team has understood the all task by themselves in future. Training also helps service engineers to guide customer to improve tyre life and. Lower down the tyre defects. This training will help us to provide quality service and promoting the CEAT tyre into the market.
Bombay JCB Earthmovers
Navi Mumbai, Maharashtra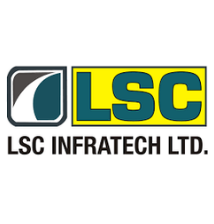 We are satisfied by the tyre performance and CEAT service team in our side.
We are using CEAT 23.5R25 TRAC XL R11 E3/L3 2 STAR TL on our site at LSC Infratech limited at Bazpur district, Udham Singh nagar, for over a year & we are satisfied with performance of the tyre and that of the CEAT service team.
LSC Infratech Ltd.
Haldwani Nainital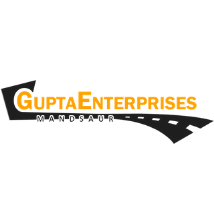 Good Mileage
We have recently started buying CEAT tyres for our machine, Hydra, loader, the wear of the tyre is good and haven't faced any issues with the tyre. We are also satisfied with the service of the tyre.
Gupta Enterprises
Neemuch Road, MP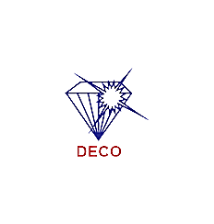 These tyres have given us better mileage and cost per kilometer compared to competition.
We have 75 Volvos at our Junakunada, Majri Area site in Maharashtra. We have been using 225 nos. of CEAT 12.00R24 TRAC XL tyres in our vehicle at this site. Performance of these tyres is extremely satisfying and this has given better mileage and cost per kilometer than competition.
Dhansar Engineering Co. Pvt. Ltd.
Dhanbad, Jharkand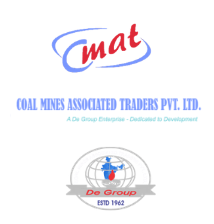 Sales and service support provided by Team CEAT is very good.
We are very satisfied with performance of CEAT tyres. In addition to quality of product, Team CEAT specialty provided very food sales and service support with regular team visit in our sites. We assure to keep going with CEAT in future.
Coal Mines Associated Traders Pvt. Ltd.
Asansol West Bengal
No puncture problems at all with our radial tyre.
We use CEAT 11.00-20 LXLM 71 radial tyres for our mining tipper. We have so far faced no problems with the radial tyre. Wear and tear of tyre is much less in comparison to competitive brands. We received good after sales service support for maintenance of tyres, month on month tyre tracking and other tyre related issues.
Mangala Associates Pvt. Ltd.
Orissa, Bhubaneswar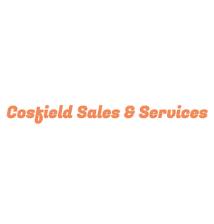 Thanks to CEAT, we are now well equipped to handle customer grievances
We'd like to thank CEAT Specialty Tyres team for conducting a training programme in our premises at Nagpur. The programme was attended by 8 of our engineers and proved to be very beneficial to all of them. They are now in a better position to handle customer complaints on tyres and also guide the customers as to improve upon Tyre life.
Cosfield Sales & Services
Nagpur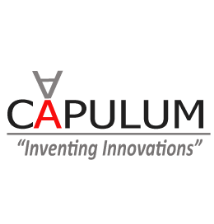 Excellent technical support
We are presently processing a prestigious order for trailers meant for Defence application where each trailer needs 5 nos. of 9.00 x16 tyres. While finalising the tyres, we got excellent technical support from you as Defence officials were looking for sand pattern tyre and we could technically convince them about using SAMRAT tyres with Diagonal ply using the technical support provided by you. We are extremely happy with the service provided by you as your service engineers are promptly attending the sparingly raised field complaints from our valuable customers.
Capulum Engineering Pvt. Ltd.
Navi Mumbai, Maharashtra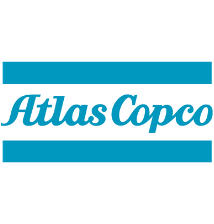 Satisfactory sales & service, attends to issues, on time deliveries, and best field complaint resolution.
Our association with CEAT Specialty is now in its 4th year. We are pleased to share that the overall performance of CEAT since inception has been very satisfactory including sales & service, attending to issues, on time deliveries, and field complaint resolution. Due to this reason, CEAT is the single source for Atlas Copco road construction equipment tyre- size 23.1-26 8 PR.
Atlas Copco
Dapoli, Maharashtra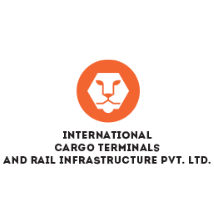 Fastest action on tyre related issues.
We have been using CEAT tyre 18.00-25 slick & lug pattern for reach stacker for the last 3 years. Performance of tyres is very satisfactory. Apart from tyre performance, we have received service support from CEAT team in terms of: a. Training to maintenance & operator team. b. Tyre performance tracking month wise c. Fastest action on tyre related issues d. On time delivery We are happy with the service provided by CEAT.
International Cargo Terminals & Infrastructure Pvt. Ltd.
Raigad, Maharashtra