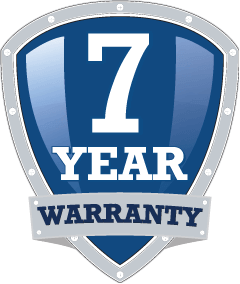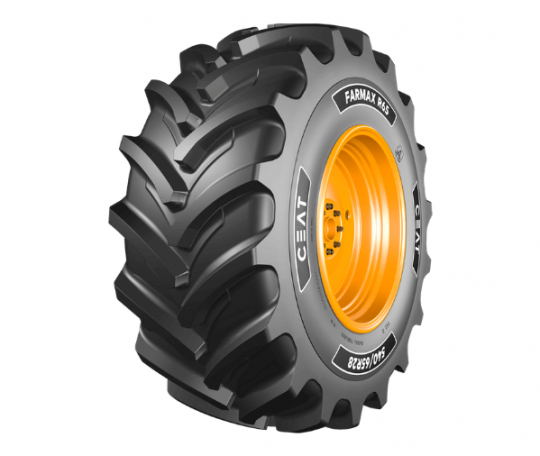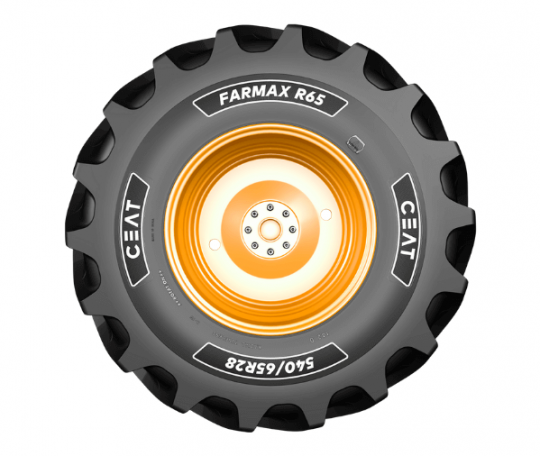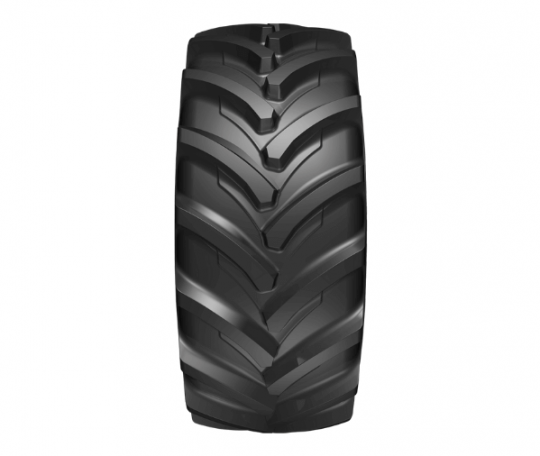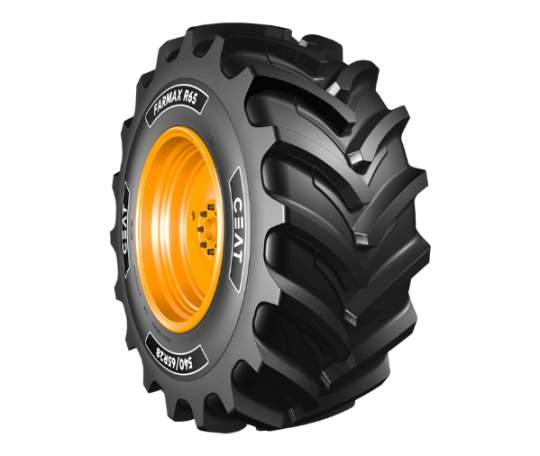 FARMAX R65 – Tractor Tyre
Tough enough to take a beating on the farm, gentle enough to keep your soil and crop safe. FARMAX R65 radial farm tractor tyres boast efficiency and strength.
Insightful design accents deliver enhanced operator comfort, superior traction, self-cleaning features and a longer service life. With the FARMAX R65 you will have tractor tyres that take care of themselves, the tractor and farm they work on.
FARMAX R65 agricultural tractor tyres are the gentle giants on your farm – the FARMAX R65 radial agricultural tractor tyre is recommended for use on tractors.
Features & Benefits:

With tilted lug tips, the FARMAX R65 radial tractor tyre delivers superior operator comfort, with less vibration and noise. A higher angle and lug overlap at the centre offers superior roadability. While a lower angle at the shoulder imparts superior traction.
A tyre that takes good care of itself, the FARMAX R65 has well-designed mud breakers that help the tyre self-clean.
Add to that an R1-W tread depth, and you have a tyre that's in it for the long run.
But its most thoughtful feature is rounded shoulders, that help reduce the damage to soil and crop. A wider tread and larger inner volume contribute to reduced soil compaction.

Like all our radial farm tractor tyres, the FARMAX R65 radial tractor tyre is driven by the power of CTR – offering low compaction, high traction and high roadability. Factors that improve the productivity and efficiency of not just your tractor, but your crop too.  
Machinery: 2WD Tractor, 4WD Tractor, MFWA, Combine Harvester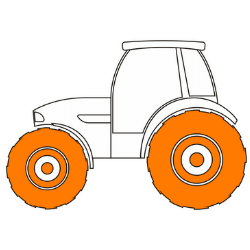 Tractor
Features & Benefits of Farmax R65 Tyres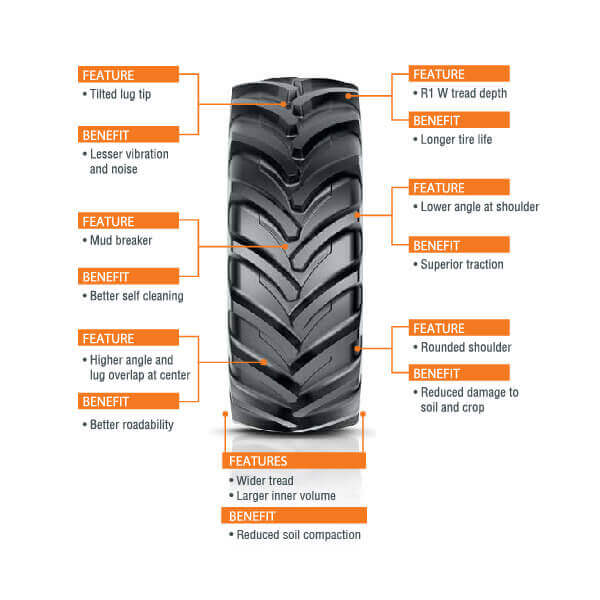 You may also be interested in