Tuesday April 25, 2023
Technology
Unlocking Technological Advancements in Ag Tires for Modern Farmers
As the agricultural industry continues to evolve, so too do its tire needs. The modern farmer is looking for Ag tire technology that delivers on a number of important fronts – minimizing soil compaction, maximizing performance in the field and on the road, reducing tread wear, combatting stubble damage and more.
To meet this need, tire manufacturers such as CEAT Specialty are continuously introducing new innovations designed to improve functionality as well as profitability for farmers. In this blog post, we'll take an in-depth look at some of the current trends in Ag tires along with what can be expected from future developments in this ever-changing landscape. Keep reading to see how today's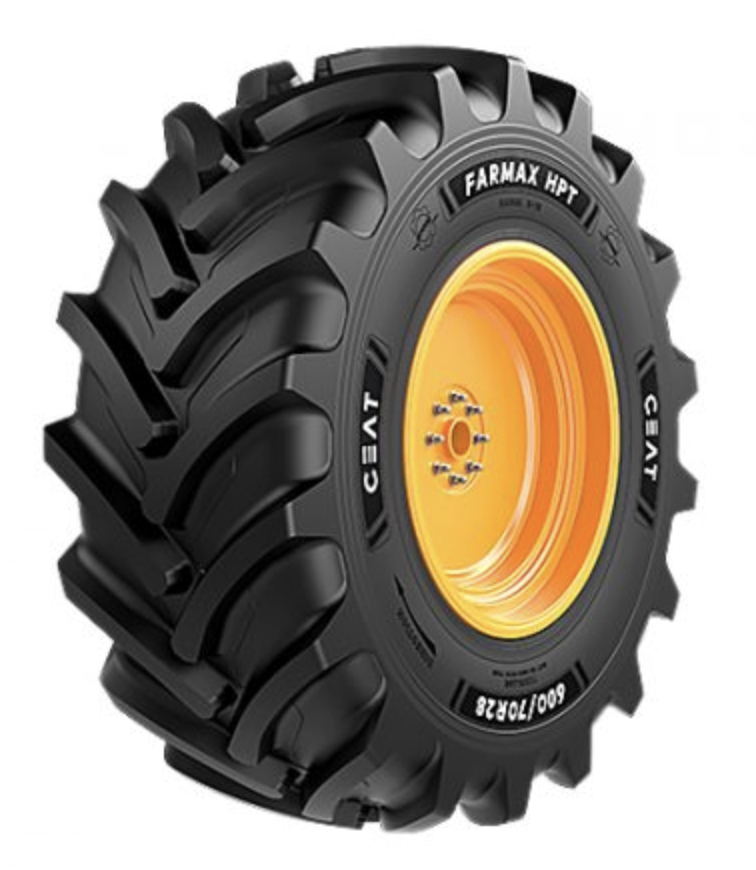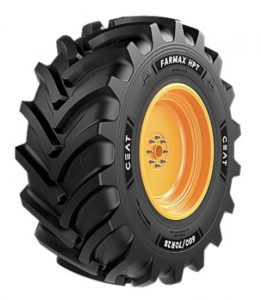 farmers can benefit from advancements made by those pushing technological boundaries in Ag tires.
Flotation Tires
The increased usage of high-flotation tires is one of the most notable trends in agriculture tires. High-flotation tires have a larger surface area, which reduces soil compaction and minimizes crop damage while enhancing the tractor's stability. This leads to superior traction, better fuel economy, and improved overall performance. High-flotation tires such as the FARMAX HPT tire from CEAT Specialty are specially designed for wet and soft soil conditions, allowing farmers to enhance crop yields and optimize crop operations.
IF/VF Technology
The importance of minimizing soil compaction cannot be understated. Soil compaction is a major problem for farmers as it reduces pore space, making it difficult for air, water, and roots to penetrate into the soil. This can cause limited crop growth, reduced crop yields, and even soil erosion. One of the most important developments in farm tires in recent years for reducing soil compaction is IF (increased flexion) and VF (very high flexion) tires. IF tires are designed to carry 20% more load than a standard radial and, alternately, carry the same load as a standard radial at 20% less pressure. VF tires such as the Torquemax VF, are even more advanced with the ability to carry 40% more load or the same load with 40% less pressure. The IF/VF tire footprint treats the soil kindly. CEAT is delivering IF/VF technology to farms and ranches at a competitive cost.
Dual Tires
Another trend in farm tractor tires is the usage of dual tires to handle heavy loads. Dual tires provide increased load carrying capacity while significantly reducing soil compaction. This leads to longer tire life, better fuel economy, and improved traction. Dual tires also distribute the load evenly on the surface, minimizing depressions on the ground, reducing soil erosion, and improving soil quality.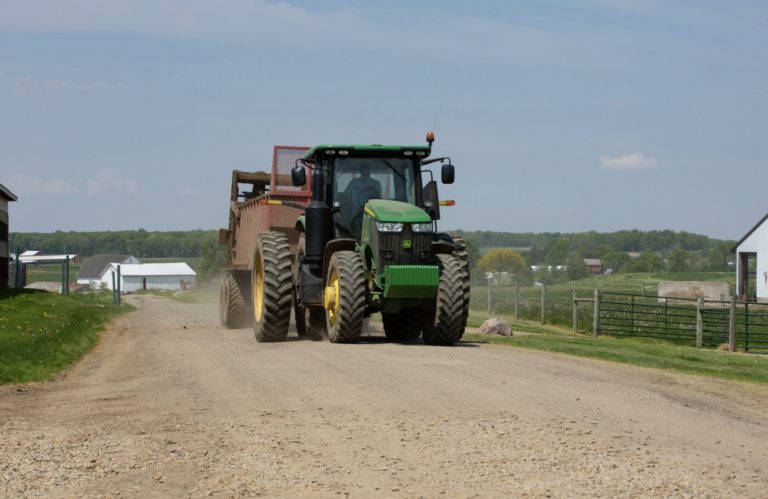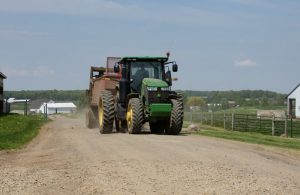 Roadability
Today's Ag tires must perform equally well in the field and on the road as farmers increasingly work many fields separated by paved and gravel roads. Effective farm tires deliver dependable traction with less slip in the field and also a smooth steady ride on the road.
As Barry Hawn, Director of Off-Road Products for Tirecraft Ontario, notes in this blog post, "Farmers are in their tractors all day long. When they get on the road they've got to get to the next field as quickly as possible. They are going pretty fast, so ride comfort is a huge issue. If they get beat up on the road, at the end of the day they are not happy!"
"The CEAT tires have done a great job with their capability to roll down the road with a nice comfortable ride," says Hawn who has been in the tire business for 50 years. He has experience with the vast majority of Ag tire brands.
R&D Investment
Ag tires today deliver performance levels that would have been unimaginable 10-20 years ago. Ag tire manufacturers like CEAT Specialty invest tens of millions of dollars in R&D and high-tech plants.
Of particular note, CEAT is totally committed to following Total Quality Management (TQM) principles. CEAT is the only tire company outside of Japan to receive the prestigious Deming Prize (in 2017) for TQM excellence.
The field of agriculture has undergone a revolution over the last few decades, and the industry is predicted to progress at breakneck speed in the years to come. With tires being the only component on tractors and implements that touches the ground, you can count on Ag tires to continue progressing in technology. With sustainable farming practices becoming increasingly important, we can expect to see tires that are more environmentally friendly, reducing soil compaction and enabling farmers to work more efficiently. It's an exciting time for agriculture, and with advances in tire technology, farmers can look forward to a future of increased productivity and sustainability.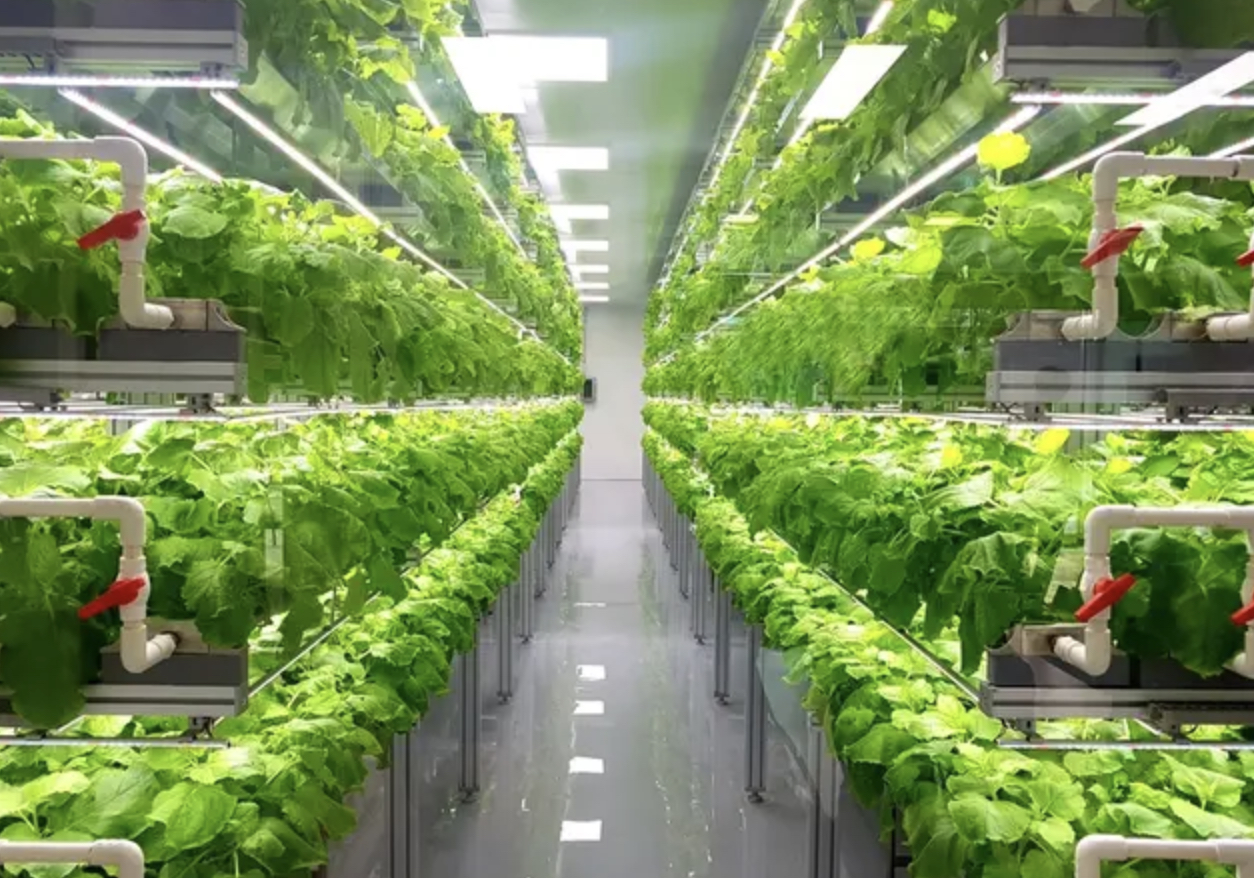 Saturday June 24, 2023
Technology
What are the Environmental Benefits of Micro-Grids in Agriculture?
Micro-grids in agriculture offer several benefits that contribute to sustainability and environmental impact reduction. Taking a thorough look at farming and ranching, it's difficult not to think about the environmental impact these sectors have and can have. With the rising concerns about climate change and the need for sustainable practices, people are thinking about new […]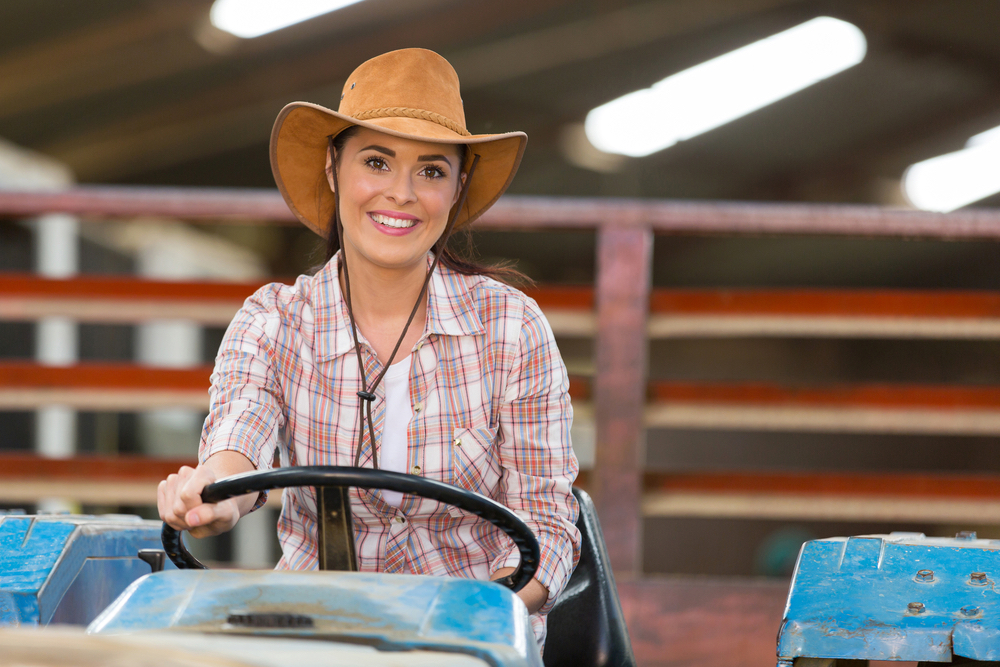 Tuesday June 20, 2023
Technology
The Ultimate Guide to Agricultural Trends
Agriculture is a constantly evolving industry, with new practices and technologies emerging each year. It can be difficult to keep up with all of the changes and to determine which trends are worth investing in. That's why CEAT Specialty, a manufacturer of high technology Ag tires, is sharing details on the latest in agricultural trends. […]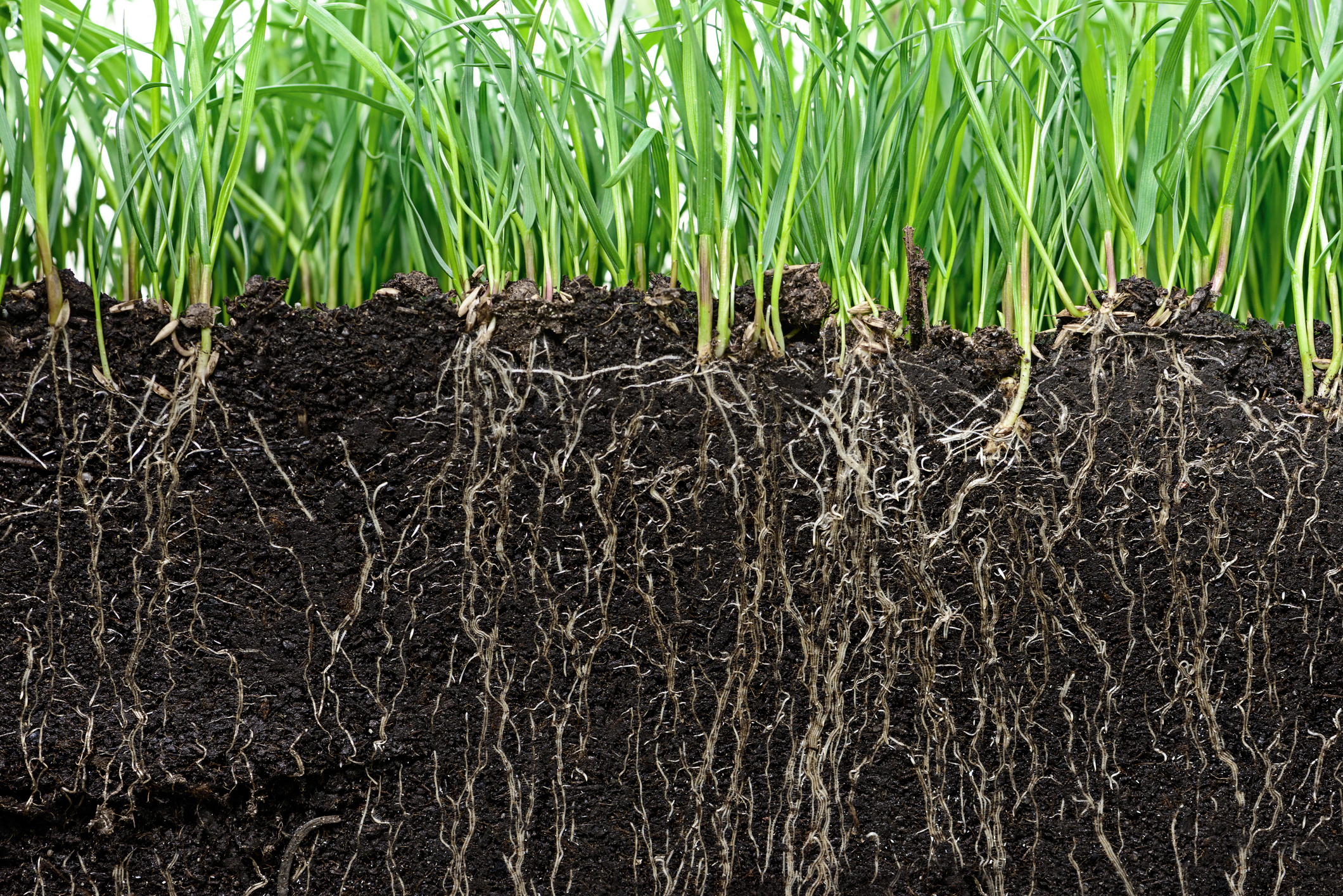 Monday June 19, 2023
Technology
Why Soil Health is Vital for Farmers and Ranchers: The Impact of Soil Compaction on Crop Yield
The importance of soil health to successful farming cannot be overstated. Soil compaction, an issue that impacts numerous growers in North America and across the globe, is a huge factor that significantly impacts soil health and therefore crop yield. So, what exactly is soil compaction? It occurs when soil particles are pressed and squeezed tightly, […]