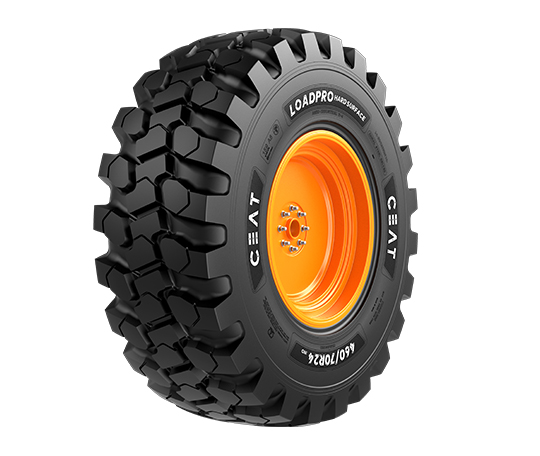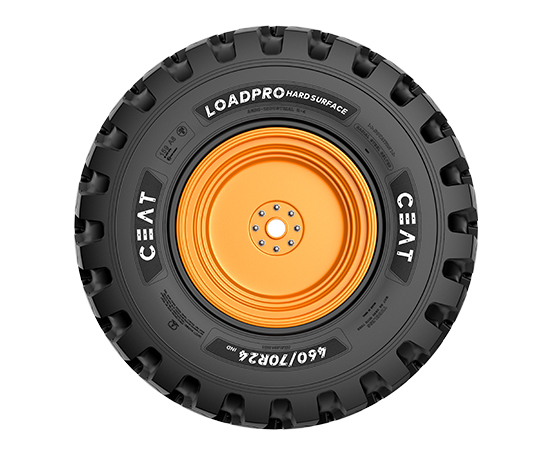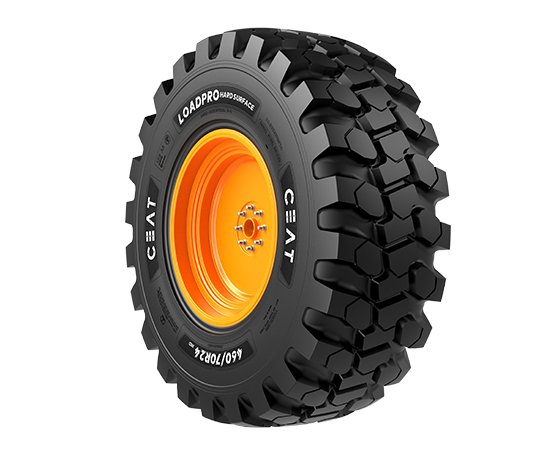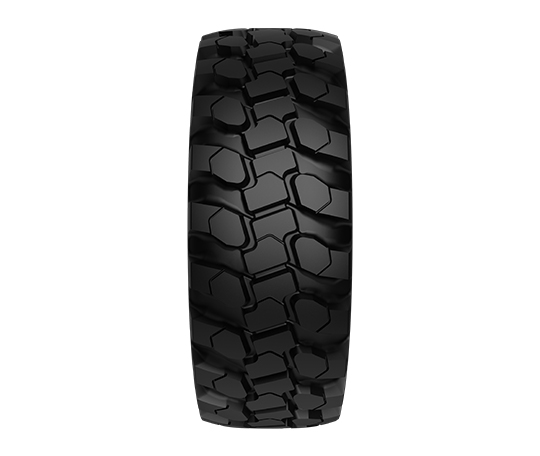 LoadPro Hard Surface
CEAT LoadPro Hard Surface is a new generation radial industrial block tire suitable for telehandlers, backhoes, and compact loaders. The large multi-directional block tread design and higher tread depth ensure long life and exceptional performance on hard surfaces. The R-4 block pattern provides higher traction and a firm grip. The LoadPro Hard Surface tires' high denier textile casing combined with superior quality tread and sidewalls rubber compound promises a trouble-free long life. The highly reinforced bead construction and higher bead-to-bead distance enable it to carry a higher load and facilitate easy fitment.

Features & Benefits:

The Steel belt at the crown provides higher stability and puncture resistance. LoadPro Hard Surface tire has a higher tread width with a sharp shoulders solution enabling excellent grip, reduced soil compaction, and better stability. The rugged casing and rigid belt provide all the advantages of the radial construction and support heavy equipment, and load. The LoadPro Hard Surface tires are specially designed to perform in all types of Industrial applications.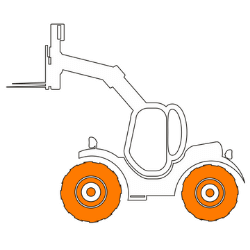 Telehandler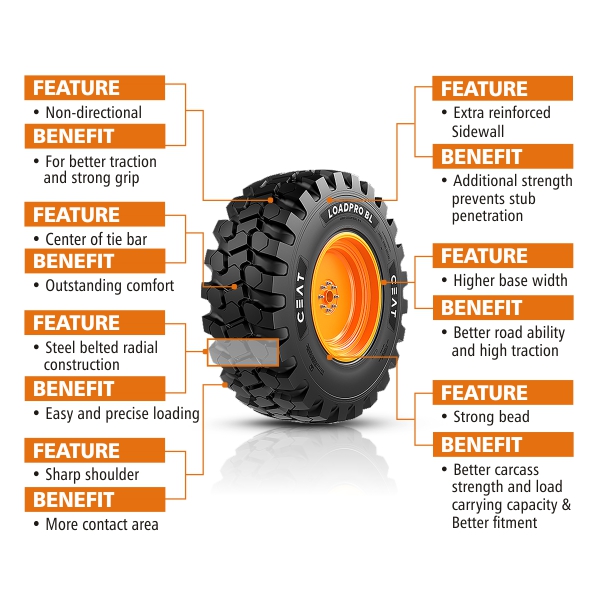 Rim Size In

Size

LI/SS

Type

Rim

Unloaded Dimension

SLR

RC

Infl Pressure

Recommend Load, kg(lbs)

SW

OD

Speed km/h (mph)
Constant load
Cyclic Operation
mm
mm
mm
mm
bar

Static

10
20
30
40
50
10
15
in
in
in
in
psi
6
12
19
25
31
6
9

24

460/70R24

159A8/B

TL

W15L
W16L

455
17.9

1254
49.4

566
22.3

3713
146

1.6
5890
3200
2790
2660
2560
2560
3840
3430
23
12970
7050
6150
5860
5640
37120
8460
7560
2.4
7450
4050
3530
3370
3240
3240
4860
4340
35
16410
8920
7780
7420
7140
46980
10700
9560
3.0
8490
4610
4020
3840
3690
3690
5540
4940
44
18700
10150
8850
8460
8130
53505
12200
10880
3.6
9450
5140
4480
4270
4110
4110
6170
5510
52
20810
11320
9870
9410
9050
59595
13590
12140
4
10060
5470
4770
4550
4375
4375
6560
5860
58
22160
12050
10510
10020
9640
63437.5
14450
12910
Download
You may also be interested in