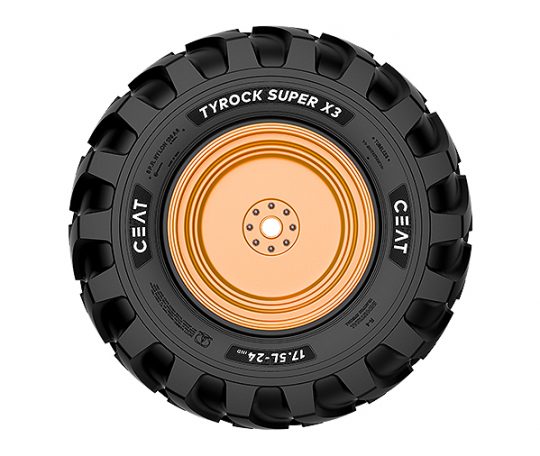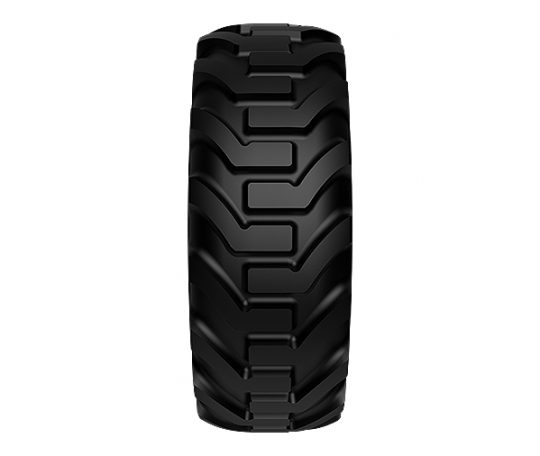 Tyrock Super X3 tires
TYROCK SUPER X3 Tire is a new generation pattern suitable for digging and loading operations mainly in agricultural and industrial sites as well as in construction applications with tractors, compact loaders, and backhoe loaders.

Features and Benefits:
TYROCK SUPER X3 has a specially designed tread with a heavy center mass for heavy-duty service. The extra-deep tread with heat & cut resistance compound ensures resistance to cut and chip & higher durability.

TYROCK SUPER X3 drive wheel tire is suitable for backhoe loaders and compact loaders in all digging and loading operations in Industrial applications. The large wide center lugs provide excellent ground contact for maximum stability along with self-cleaning properties.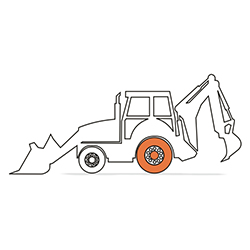 BHL Digging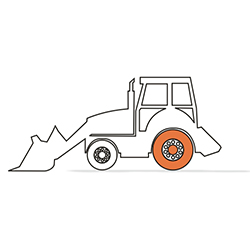 BHL Loading
Features & Benefits of Tyrock Super X3 tires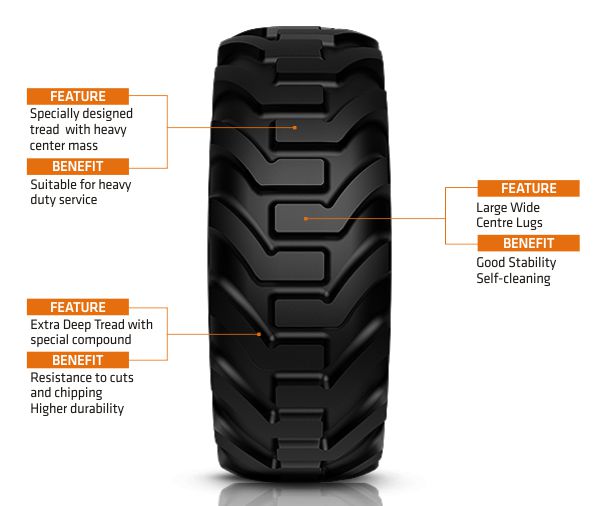 You may also be interested in