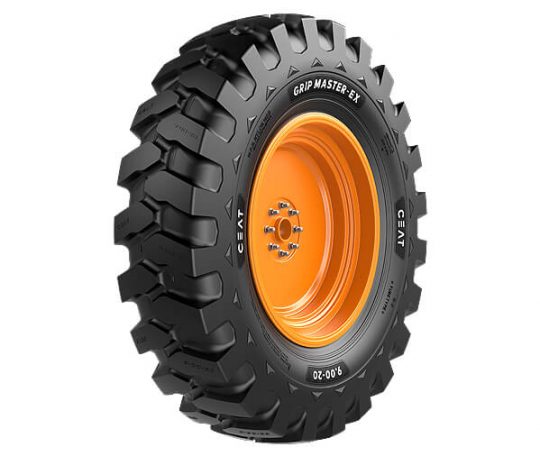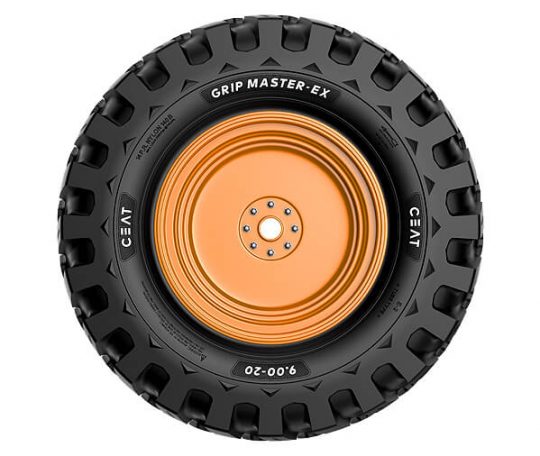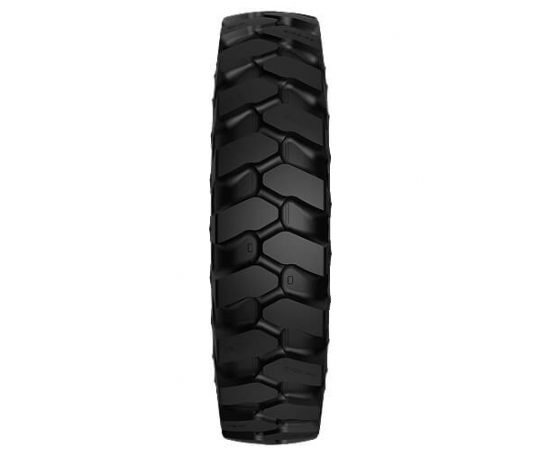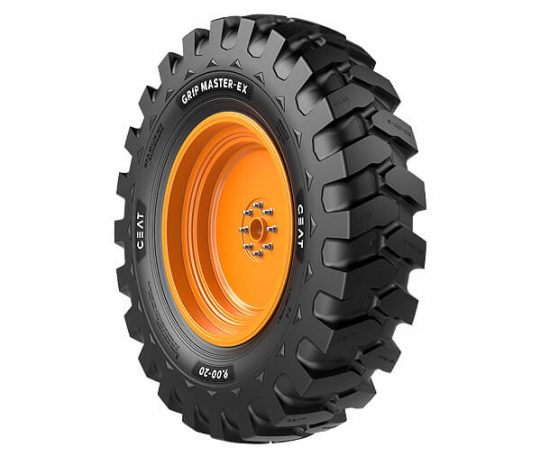 Grip Master EX
The GRIP MASTER EX tire is built with a wider diagonal lug which provides handling comfort while using the excavator. This construction tire also has a superior tread compound.

Features and Benefits:

The GRIP MASTER EX tire has a strong nylon casing that helps with excellent traction and higher strength and stability.

The superior tread compound of the GRIP MASTER EX tire provides resistance to chips and tears giving it a longer life.
Rim Size
in

Size

LI/SS

PR

Type

Rim

Unloaded dimension

SLR

RC

Infl. Press.

Speed

Recommended Load

SW
OD
mm
mm
mm
mm
bar
km/h
kg
in
in
in
in
psi
mph
lbs

20

9.5-20

140B

14

TT

7.0

265
1035
490
3140
7
50
2500
49.1
191.7
90.7
581.5
102
31
5510
Download
Rim Size In

Size

LI/SS

PR

Type

Rim

Unloaded Dimension

SLR

RC

Load Carrying Capacity
SW
OD
Infl. Pre
Max. Speed
Max Load
mm
mm
mm
mm
bar
Kmph
kg
in
In
in
in
psi
mph
lbs

20

9.00-20

140 B

14

TT

7.0x20

265
1022
266
3050
7
50
2500
10.4
40.2
10.5
120.1
101
30
5510
Download
You may also be interested in