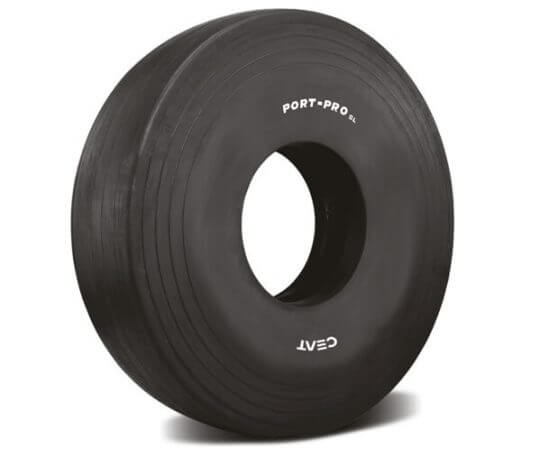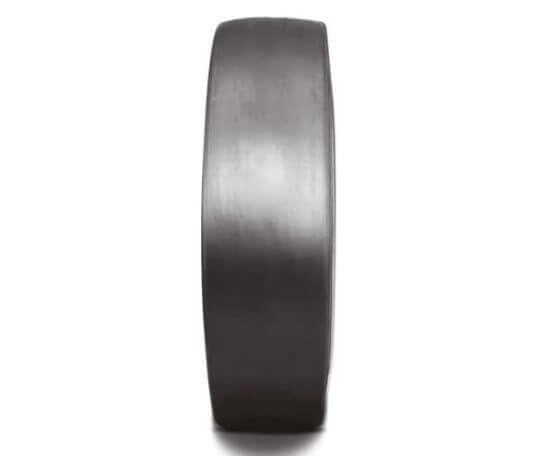 PORT PRO SL
The PORT PRO SL provides high ground contact for improved traction on paved surfaces, improved penetration and heat resistance and a longer service life.
The PORT PRO SL is a bias tire recommended for use on reach stackers.
Features & Benefits:
PORT PRO SL
A flat tread with a large width provides more ground contact for excellent traction. A specially formulated extra deep tread improves the PORT PRO SL's penetration and heat resistance, while a reinforced sidewall improves its service life.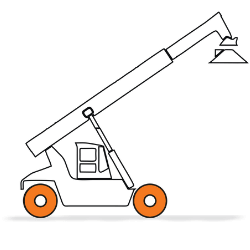 Reach Stacker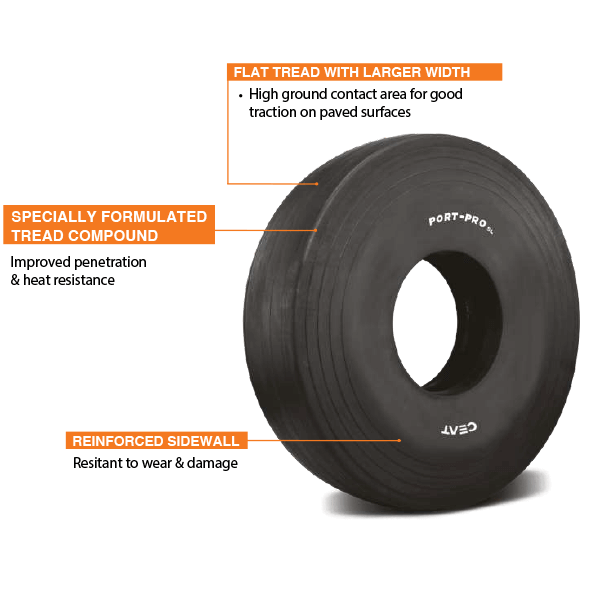 Rim Size
in

Size

TRA Code

Type

PR

Rim

Unloaded Dimensions

SLR

RC

Infl. Press

Load capacity
Speed kmph/ mph
SW
OD

Static

25
10
5
1
mm
mm
mm
mm
bar
15
5
3
0.6
in
in
in
in
psi
Recommended load kg/ lbs

25

18.00-25

IND-5

TL

40

13

498
20

1673
66

768
30

4952
195

10
30600
21250
22950
24650
27200
145
67460
46845
50595
54345
59965
Download
Rim Size
in

Size

TRA Code

Type

PR

Rim

Unloaded Dimensions

SLR

RC

Infl. Press

Load capacity
Speed kmph/ mph
SW
OD

Static

25
10
5
1
mm
mm
mm
mm
bar
15
5
3
0.6
in
in
in
in
psi
Recommended load kg/ lbs

33

18.00-33

IND-4

TL

40

13

498
20

1877
74

862
34

5556
219

11.4
36000
25000
27000
29000
32000
165
79200
55000
59400
63800
70400
Download
Rim Size
in

Size

TRA Code

Type

PR

Rim

Unloaded Dimensions

SLR

RC

Infl. Press

Load capacity
Speed kmph/ mph
SW
OD

Static

25
10
5
1
mm
mm
mm
mm
bar
15
5
3
0.6
in
in
in
in
psi
Recommended load kg/ lbs

25

18.00-25

IND-4

TL

40

13

498
20

1673
66

768
30

4952
195

10
30600
21250
22950
24650
27200
145
67460
46845
50595
54345
59965
Download
You may also be interested in