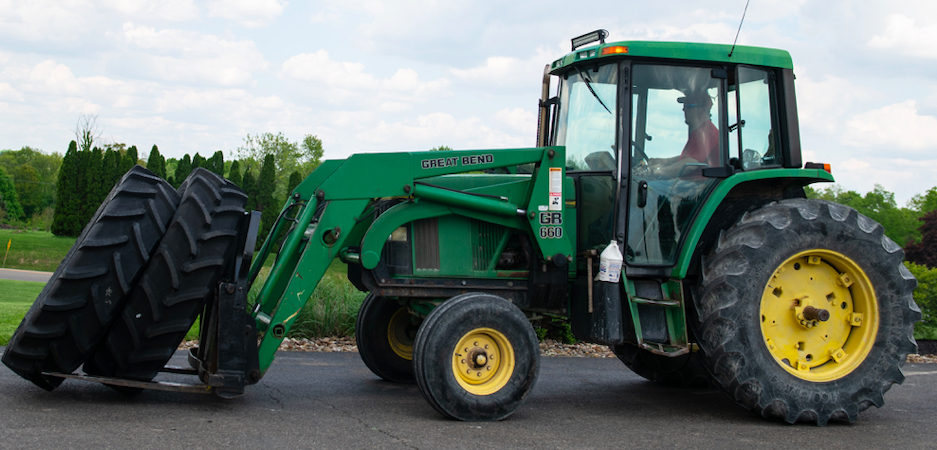 Monday February 07, 2022
Customer testimonials
CEAT & Millersburg Tire Service Excited About Future Growth Together
This article was published in the Millersburg, OH, version of bargainhunter.com
Millersburg Tire Service owner Brad Schmucker said many farmers don't know about CEAT Specialty farm tires.
His hope is that is about to change, drastically.
Recently, MTS became one of CEAT Specialty's initial partners here in the United States, and while MTS has sold CEAT farm tires for the past several years, Schmucker said the company is about to gain some serious traction in the United States, and he and his company are thrilled to be a part of CEAT's national growth.
"It's an honor and a privilege to team up with CEAT (pronounced SEE'-ott) on an even bigger scale," Schmucker said. "We are jumping in with both feet."
Millersburg Tire had been purchasing CEAT farm tractor tires and implement tires through a broker but made the recent move to purchase directly from CEAT, eliminating the middleman, something Schmucker hopes will help his business grow the CEAT name quicker.
"Millersburg Tire is our best retailer in the country," said Ryan Loethen, president of CEAT North American Operations. "They've been our most durable and loyal partner, and it is a pleasure to work with them."
Loethen went on to say CEAT is now exploring several ways to grow the partnership, building a new and unique sales model he hopes will be beneficial for both parties.
"To be honest, they are the only partner I think we want to try this with," Loethen said. "We have a high-quality product, and the last thing we want to do is team up with a low-quality dealer and someone who doesn't understand the value."
CEAT has been in business since 1917, founded in Turin, Italy. (The company has been in North America for four years now.)
CEAT recently sent a team of representatives to meet with Schmucker and his staff, and Schmucker said the plan developed quickly out of thin air. He said with COVID issues, it has been difficult to get all parties on board, and it remains difficult to get tires in stock with shipping issues plaguing the nation right now.
Schmucker said having been working with CEAT for the past four years, they know the kind of quality product the company provides and added there are several farmers in the area who will buy nothing but CEAT tires.
He said word of mouth alone will help push CEAT sales as the farming community begins to learn more about how productive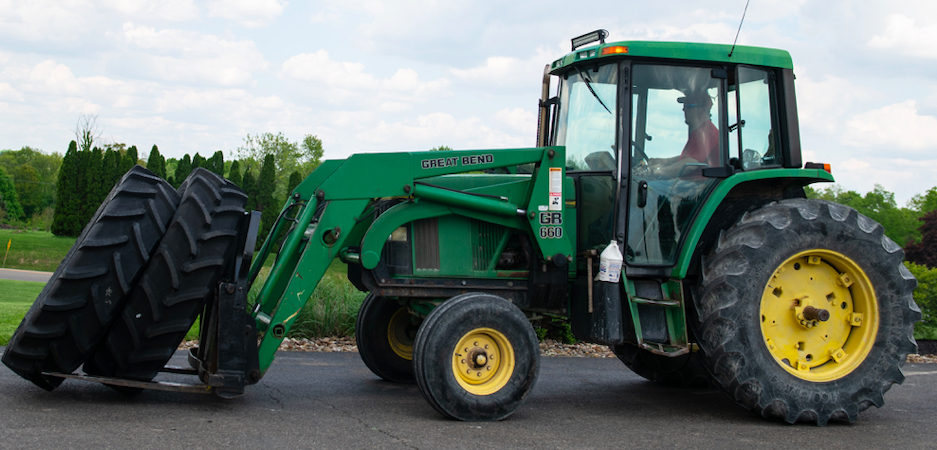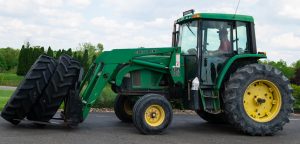 and tough CEAT tires are. He said they know and trust the tires, and the two companies are now working on a plan to get the tires here in a timelier fashion.
Amit Tolani, CEAT chief executive, was excited to catch a plane from India and fly to the U.S. to visit with Schmucker and his staff to learn more about his business and to sit down face to face to hash out a plan that benefits both parties.
"We are excited because we see the U.S. as a big market, and we need partners who can build a brand here," Tolani said. "Brad and his team here are doing exactly that, and the passion he has in terms of understanding what's taking place right now in the tire world and the feedback he is giving us is invaluable. He knows this business here more than any of us do. He is on the ground and can catch trends and what is happening in trends, and it is all about how passionately he runs the business."
Tolani said he took the 18-hour flight because he understands how important this connection is between the two companies. He said Millersburg Tire is very important to CEAT, and building this relationship is critical to growing their company in the United States.
He said he has been very impressed with MTS and the vision it has, and they have big expectations for this partnership and the relationship being a driving force in CEAT's growth in the U.S. market.
"It's about understanding each other better," Tolani said. "They have been a loyal partner."
Monty Hawthorne, director of agricultural sales in North America, said CEAT prides itself on making the highest quality tractor tires, and in building relationships in the U.S., they wanted to start with companies that put an emphasis on quality.
The American office of CEAT opened in 2018, and Loethen said with quality product that is fairly priced, CEAT tires are ideal for smaller farmers.
"We want someone who will invest in our brand as Millersburg Tire did, who will spend time with us and carry the same passion for quality and durability," Loethen said. "We are making hard-working tires for hard-working people, and this community appears to be a perfect fit for what we want to promote."
Schmucker said farmers who have invested in CEAT tires love the product, and he hopes this new partnership will most importantly benefit the hard-working farmers who drive the local agricultural economy.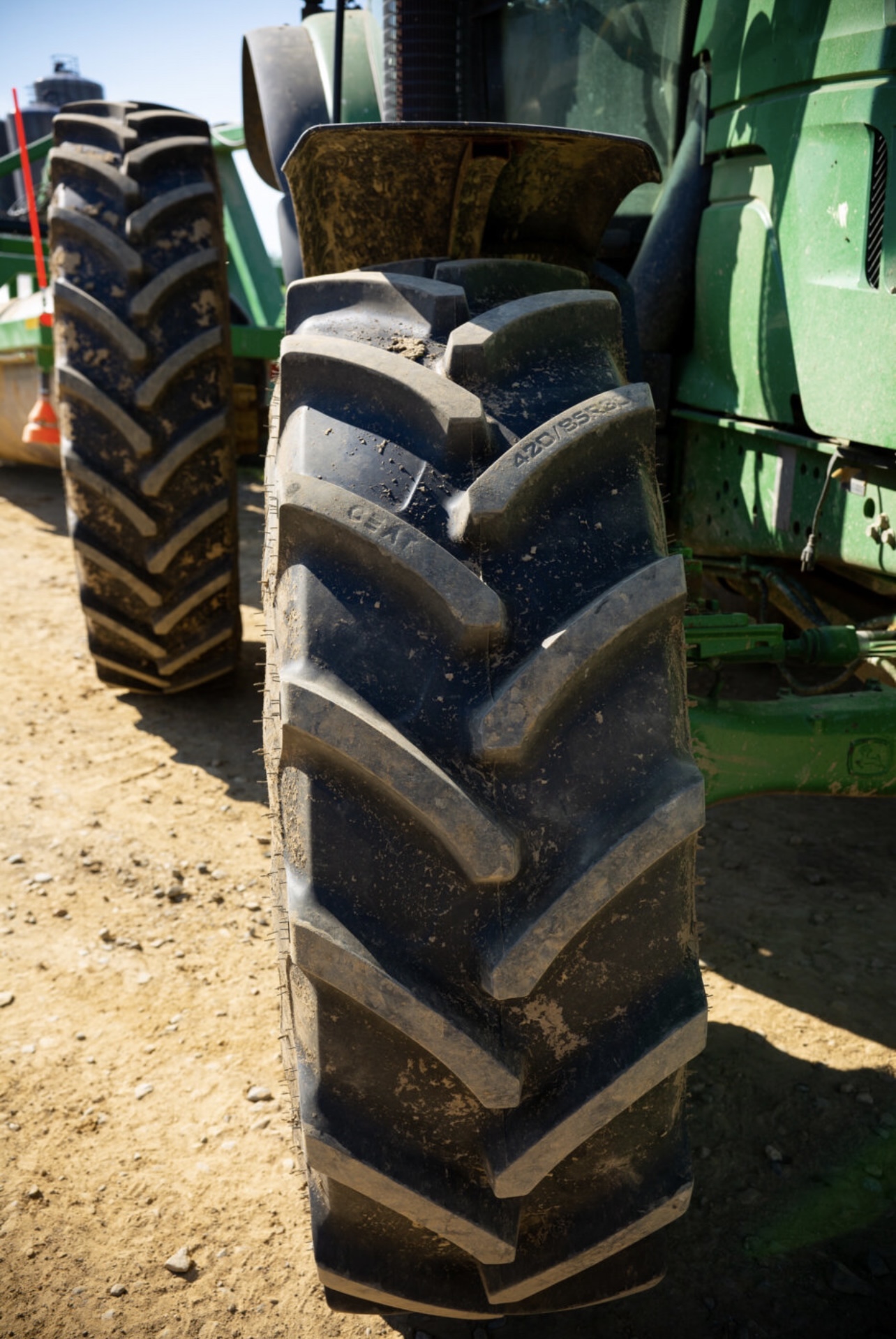 Tuesday November 29, 2022
Customer testimonials
CEAT Farm Tractor Tires Getting Rave Reviews for Roadability
Driving tractors on the road represents a significant and demanding portion of the farmer's workload these days as they work many fields separated by paved roads. As Barry Hawn, Director of Off-Road Products for Tirecraft Ontario, notes, "Farmers are in their tractors all day long. When they get on the road they've got to get […]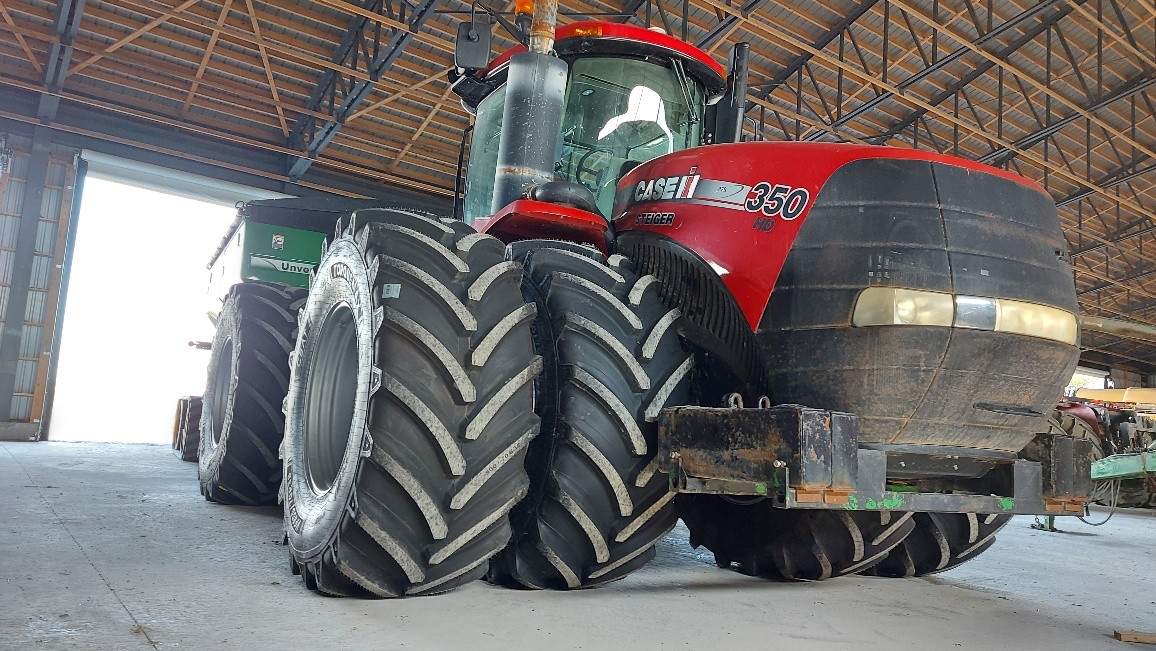 Tuesday November 01, 2022
Customer testimonials
No Need for Follow Up on CEAT Farm Tractor Tires!
Barry Hawn, Director of Off-Road Products for Tirecraft Ontario, has been in the tire business for 50 years – all of them with a heavy emphasis on farm tires. He has first-hand experience with practically every Ag tire brand, so he was skeptical when he heard that another brand was entering the "already saturated Ag […]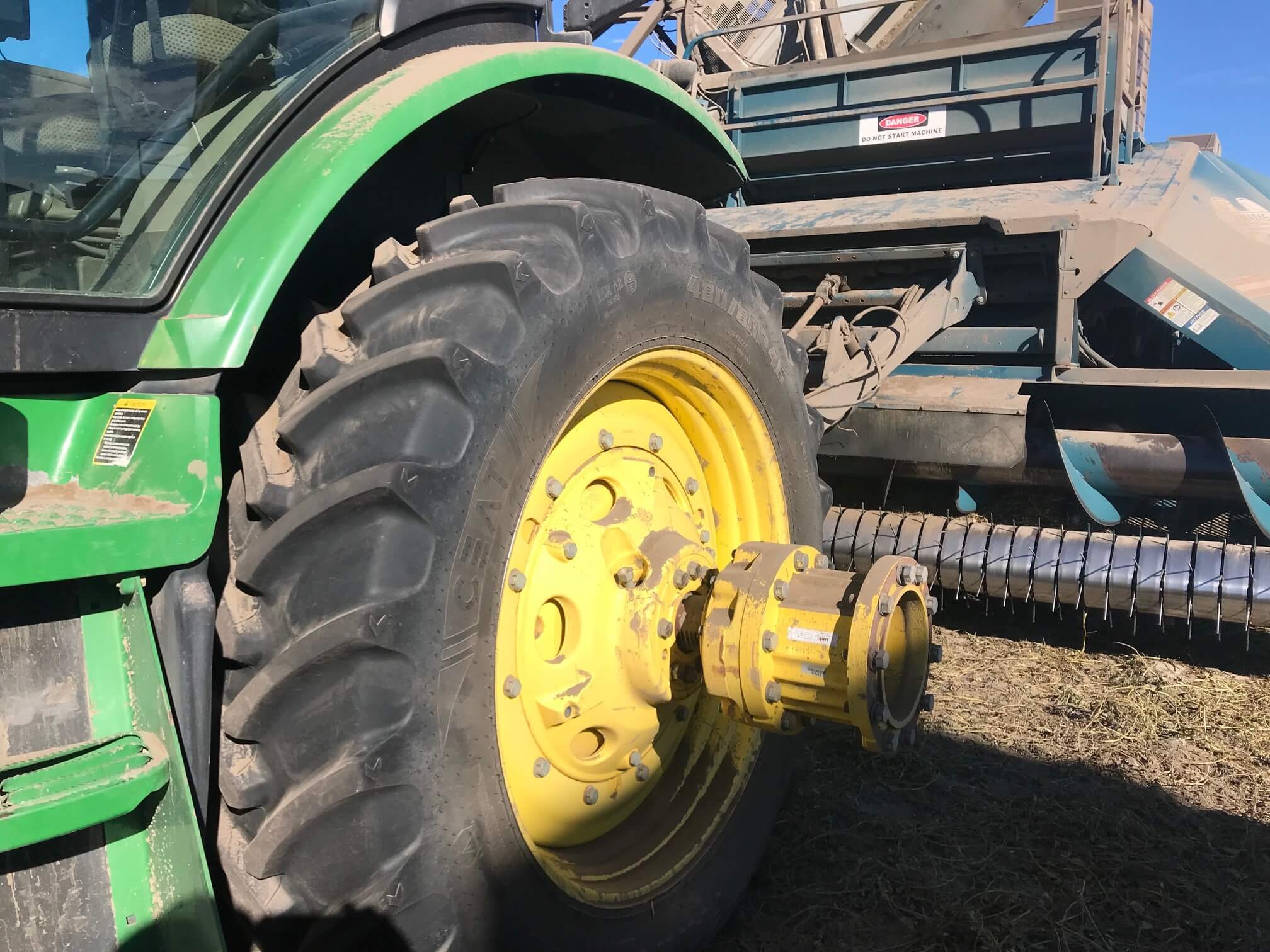 Wednesday November 17, 2021
Customer testimonials
FARMAX R80 Provides Roadability at Massive Peanut Farm
The John Deere tractors at Big Creek Farms in southeastern Georgia spend a lot of time on the road – a necessity when you are farming peanuts on 6,000 acres in a 60-mile square area. When farm owner Justin Studstill heard about the roadability of CEAT FARMAX Ag tires from his local tire dealer, he […]