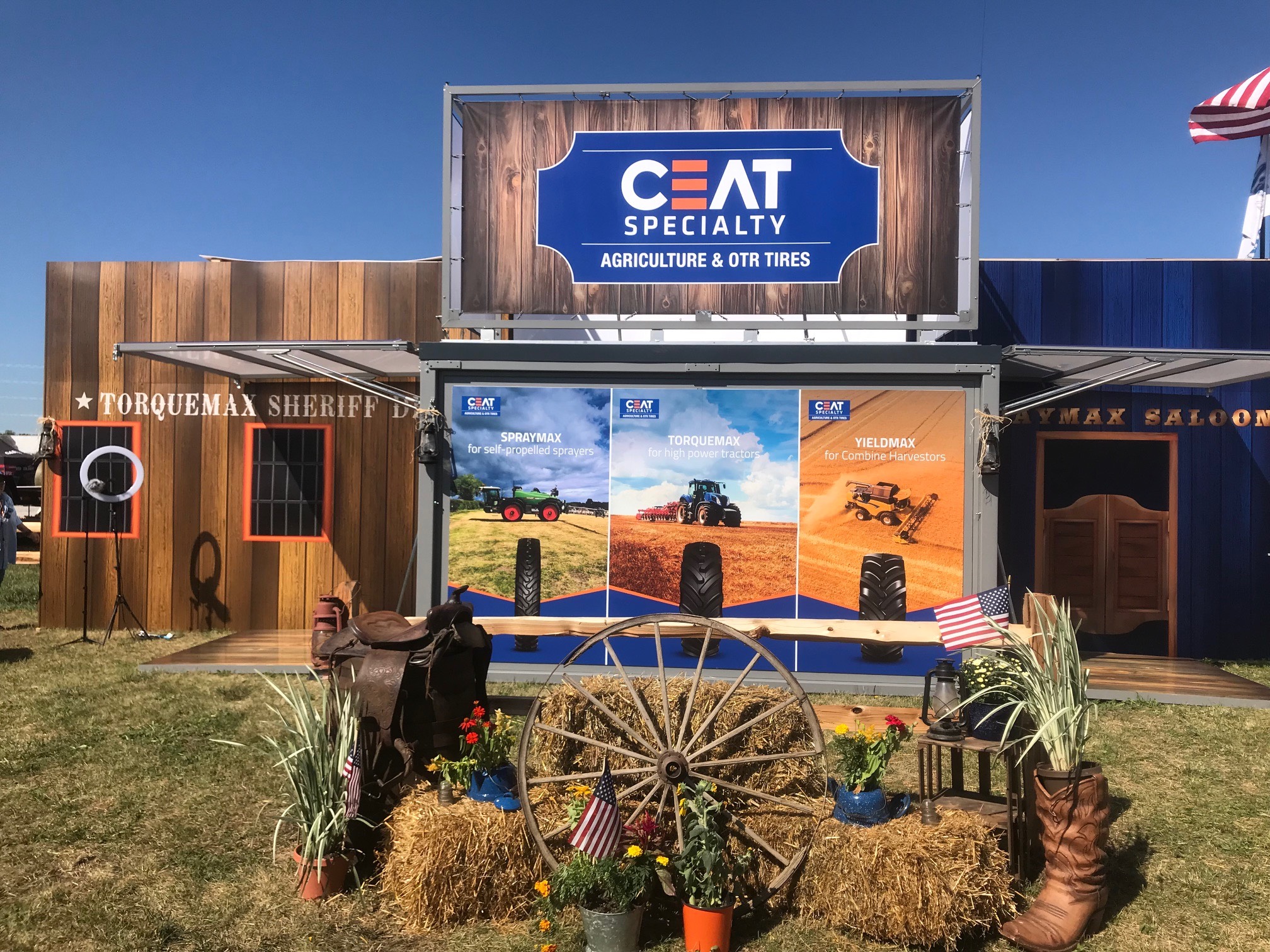 Monday September 05, 2022
Exhibitions
Farm Progress Show Attendees Flocked to CEAT Specialty Tires Booth
The CEAT Specialty Tires booth at the Farm Progress Show in Boone, IA, last week was a popular destination. Farmers, dealing with crushing input prices, were looking for alternatives to the "name brands" that have skyrocketed in price this year along with fertilizer and so many other costs.
Farmers were very interested in the CEAT value proposition — farm tractor tires and implement tires available at a more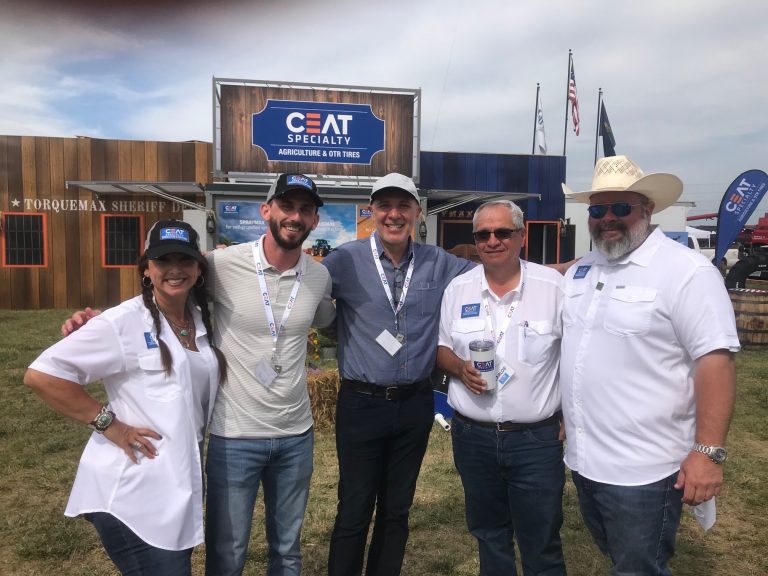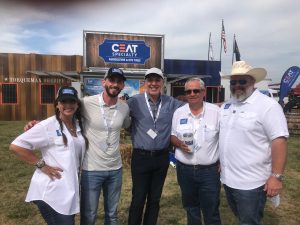 attractive price but still delivering the latest technologies fostering optimum levels of traction, roadability, minimized soil compaction and long tread wear.
"A key message we delivered at the Farm Progress Show was that CEAT tractor tires and implement tires enable farms of all sizes to take advantage of the latest Ag tire technologies. The price-performance equation delivered by CEAT Ag tires adds up to a very competitive cost per hour," said Ryan Loethen, president of CEAT Specialty Tires Inc.
The CEAT Torquemax VF was one of the highlights of the booth. Designed for high-power tractors and offering VF technology, the Torquemax is now available for a larger number of tractors with the launch of the VF800/70R38 size.
The CEAT Yieldmax, now available in the 800/65R32 size, was also on display at the massive farm show, along with a a new radial farm implement pattern and other key CEAT tread patterns. The Yieldmax offers increased load carrying capacity to support larger combines, as well as high traction and stability.
Several of CEAT's top distributors from the US, Canada, Mexico and Costa Rica helped work the booth, relating their experiences selling CEAT farm tractor tires and implement tires to inquisitive farmers. It was also great to hear from dealers who recently started carrying CEAT tires . . . like  Jeremy McDaniel from Memphis, MO. "I was a little hesitant on the CEAT tires at first because the price was so low," he noted. "I found out, however, that the CEAT quality is as good as any brand out there, and like I said, the price is really attractive."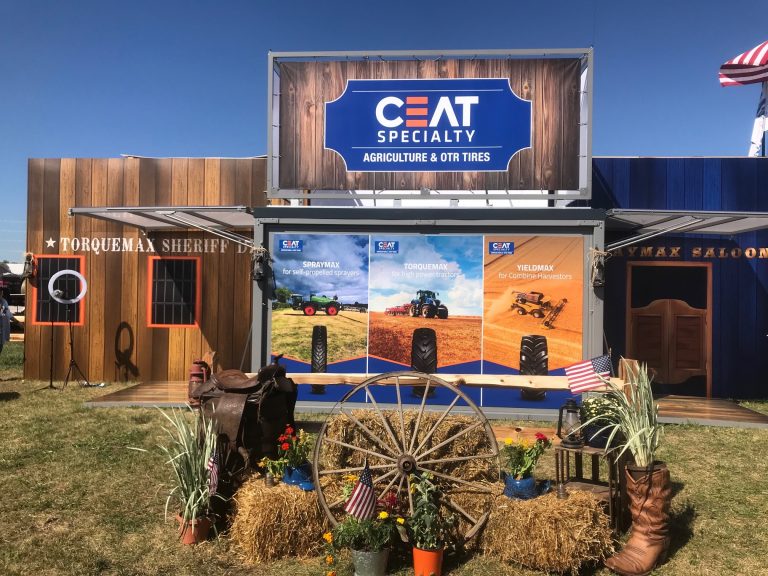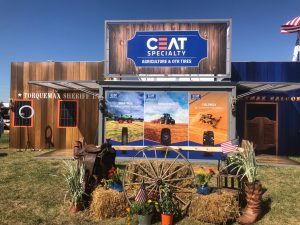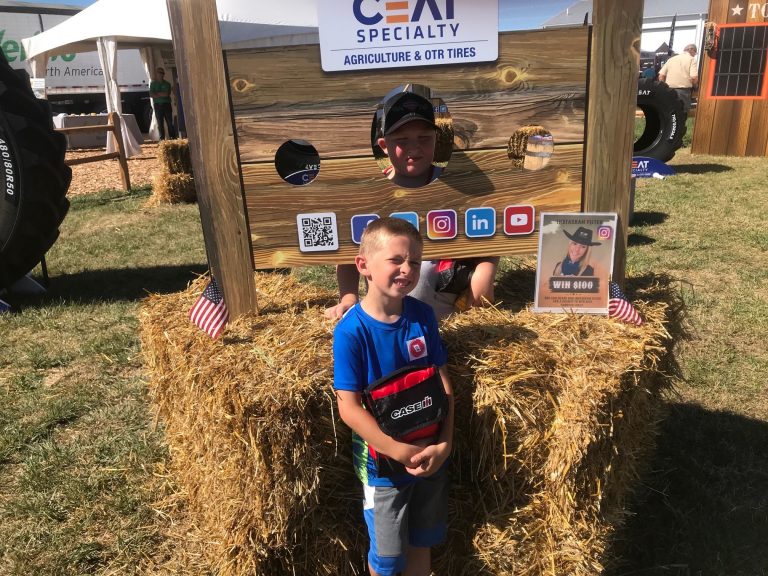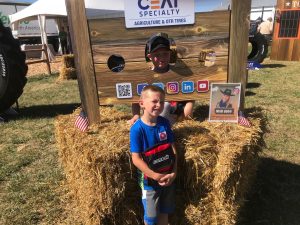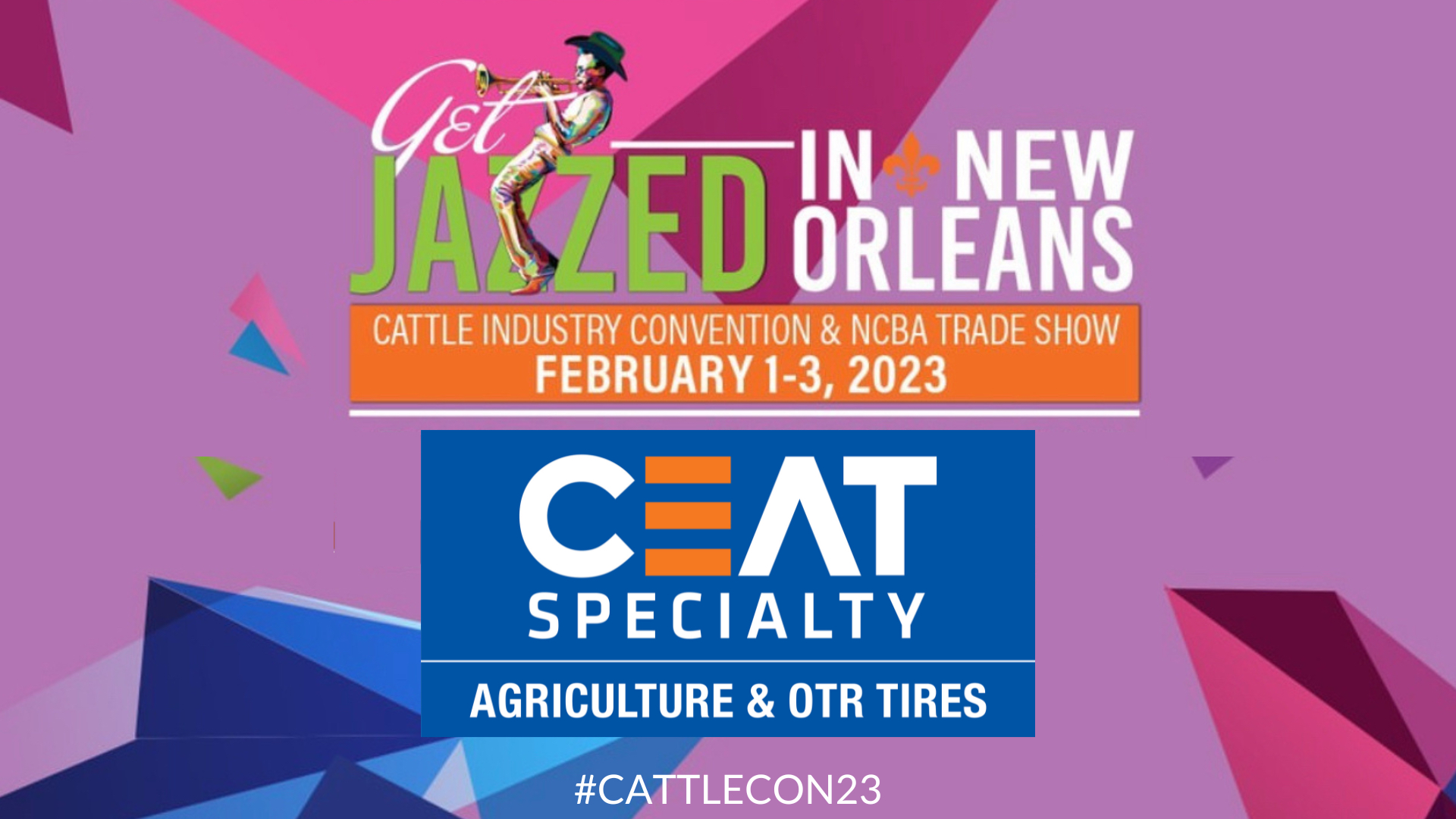 Wednesday January 25, 2023
Exhibitions
Where's the Beef? In New Orleans and CEAT Will Be There!
"Where's the beef?" was introduced as a slogan for the fast food chain Wendy's in 1984. It could very well apply to Feb. 1-3 as beef industry professionals from across North America will gather in New Orleans for the annual convention of the NCBA (National Cattleman's Beef Association). CEAT Specialty Tires, which makes a full […]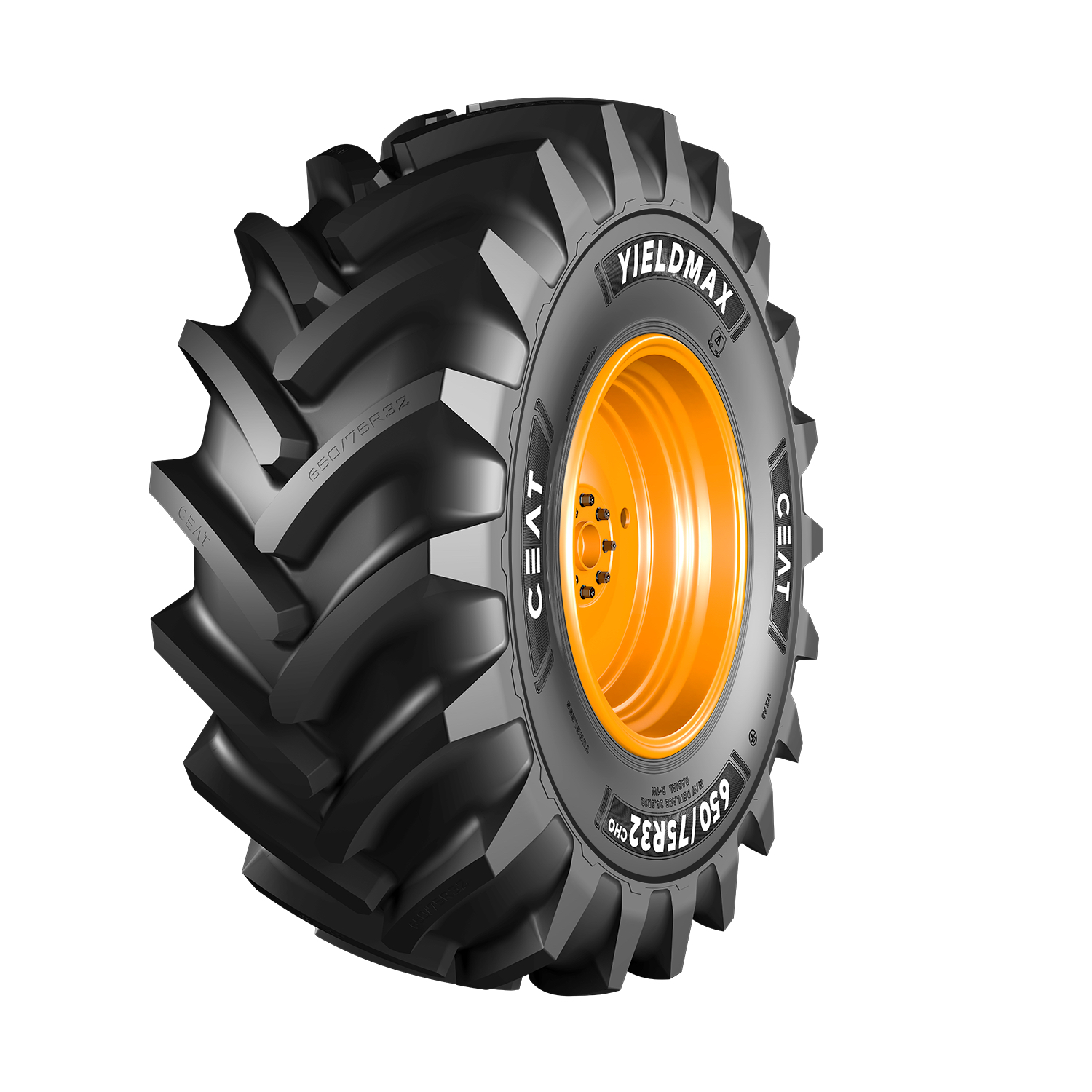 Monday August 22, 2022
Exhibitions
CEAT SPECIALTY to Showcase the Latest Additions to its Portfolio at Farm Progress Show
Building on its five-year momentum in the North American market, CEAT Specialty Tires will unveil new 800 series tires and a new radial farm implement pattern at the upcoming Farm Progress Show in Boone, IA, on Aug. 30 – Sept. 1. The CEAT Torquemax VF will be one of the highlights of the booth (#309 […]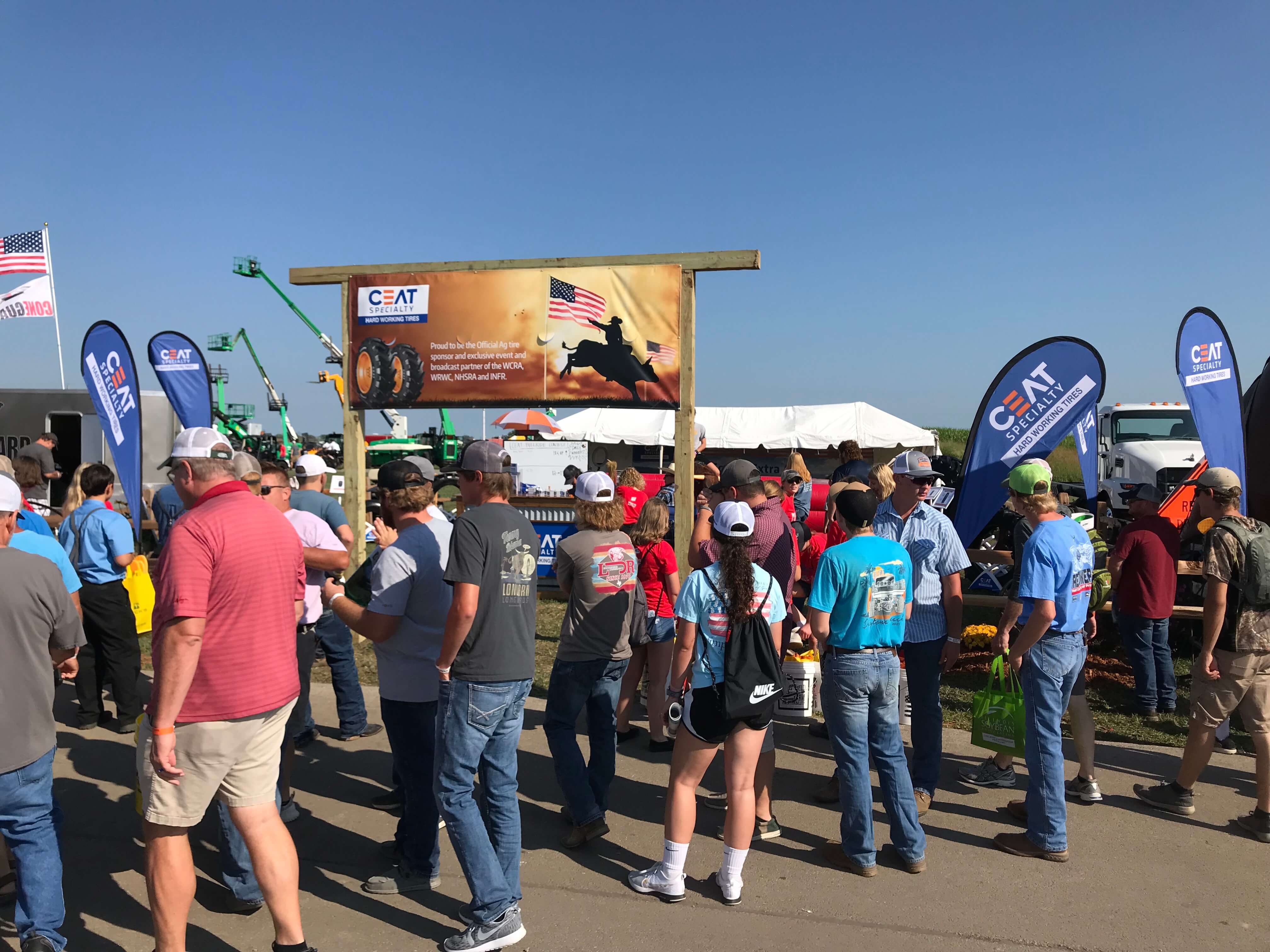 Monday September 13, 2021
Exhibitions
Farmers Are Asking for CEAT at Millersburg Tire
We welcomed Brad Schmucker, owner of Millersburg Tire, at our Farm Progress Show booth recently and were pleased to hear that more and more of his farmer customers are asking for CEAT Ag tires by name. Millersburg Tire Service in Millersburg, OH, has been in business for 66 years because their farmer customers trust them — […]