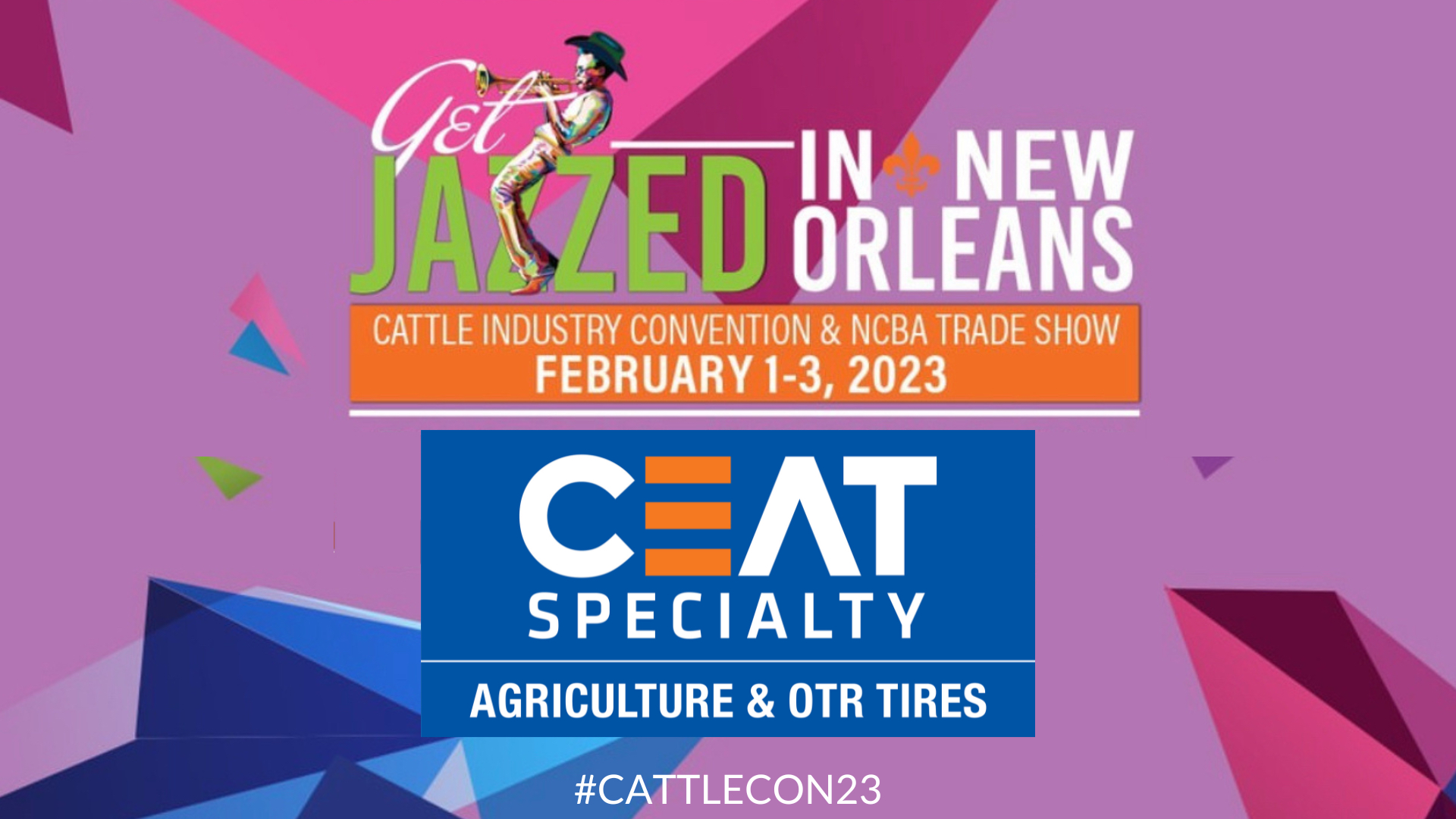 Wednesday January 25, 2023
Exhibitions
Where's the Beef? In New Orleans and CEAT Will Be There!
"Where's the beef?" was introduced as a slogan for the fast food chain Wendy's in 1984. It could very well apply to Feb. 1-3 as beef industry professionals from across North America will gather in New Orleans for the annual convention of the NCBA (National Cattleman's Beef Association).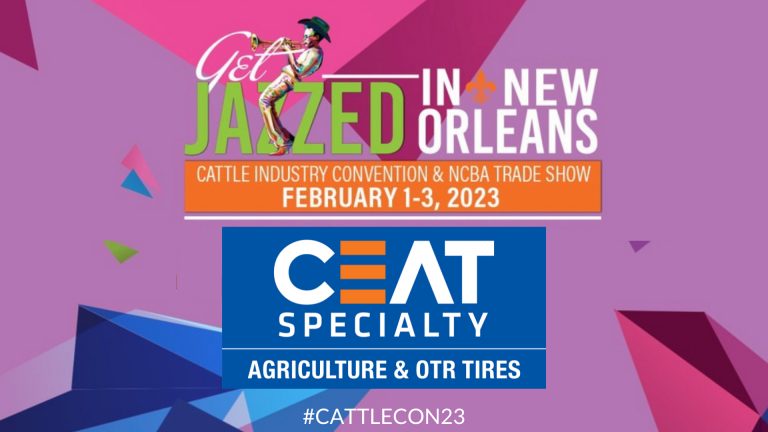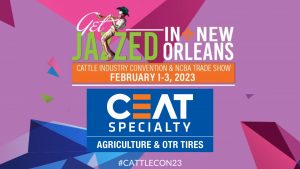 CEAT Specialty Tires, which makes a full range of tractor and implement tires for ranchers, is proud to serve as the sponsor of the convention's "Rest & Recharge Lounge" in booth #2432 at the New Orleans Ernest N. Morial Convention Center. CEAT representatives will be on hand to answer any tire-related questions you may have while you are taking a load off.
On display will be the CEAT FARMAX R85 farm tractor tire which has gained rave reviews from ranchers and farmers since being introduced to North America five years ago.
Durable and efficient, FARMAX R85 radial farm tractor tires are designed to deliver enhanced roadability, superior traction, and
longer service life. A tread depth of R1-W makes the FARMAX R85 tractor tire one of the longest-serving workers on the ranch. With a higher angle lug and lug overlap at the center, FARMAX R85 tractor tires offer superior roadability. A lower angle at the shoulder brings home superior traction. All CEAT farm radials are backed with a 7 year manufacturer's warranty and 3 year field hazard warranty.
Ohio farmer Jarad Sage says, "I've run a lot of different tires on a lot of different tractors over my years and this tire is very reliable. We've never had a flat on the CEAT tires. They are very durable. We're anticipating 10,000 hours on a current set. In the past, with other tires I've run on other tractors, we've gotten about half that life and they were also radials." Please come by see us at the Rest & Recharge Lounge. We would love to hear about your operation and talk tires. Where is the beef? At CEAT of course!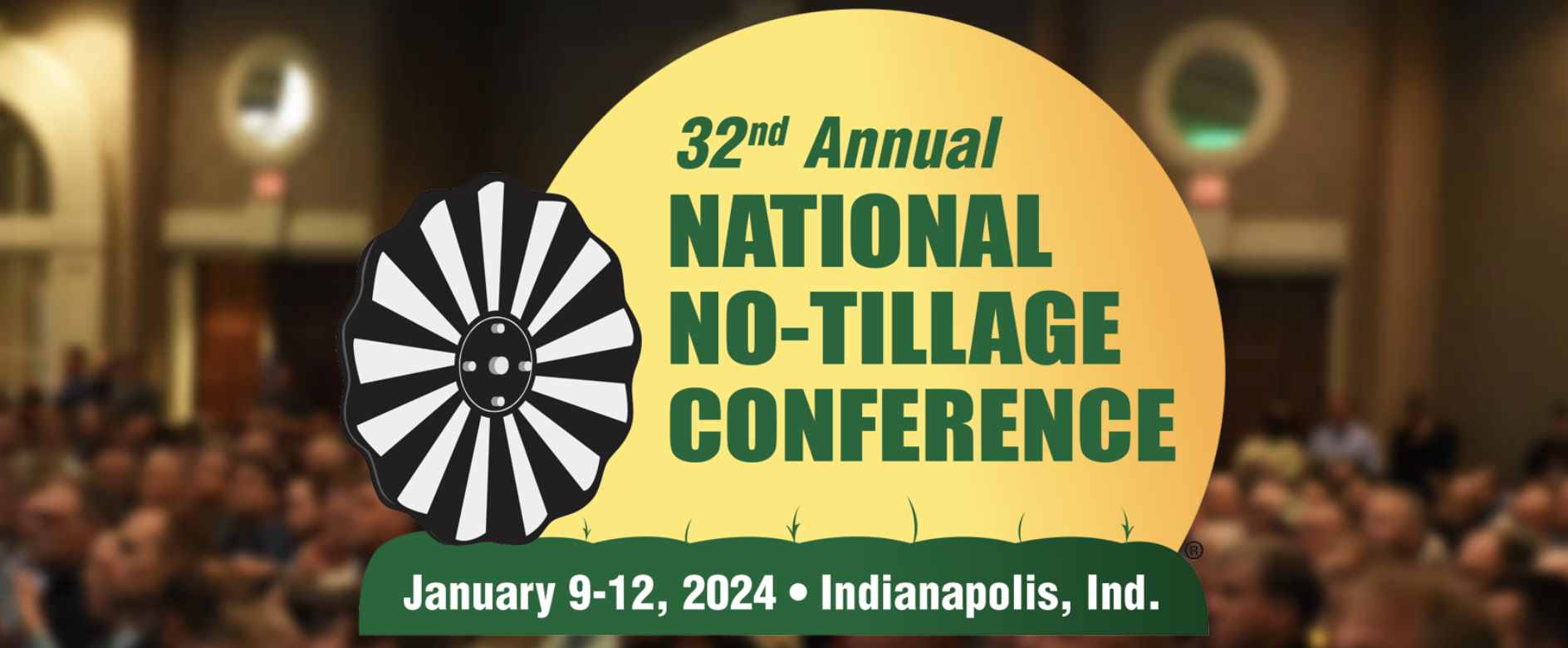 Tuesday November 28, 2023
Exhibitions
CEAT Specialty to Sponsor Welcome Reception at No-Tillage Conference
CEAT Specialty is proud to announce that we will be one of the welcome reception sponsors for the upcoming National No-Tillage Conference at the Indianapolis Marriott Downtown in Indianapolis, January 9-12, 2024. For more than three decades, the conference has been providing practical tips and information to farmers who need to run a more successful […]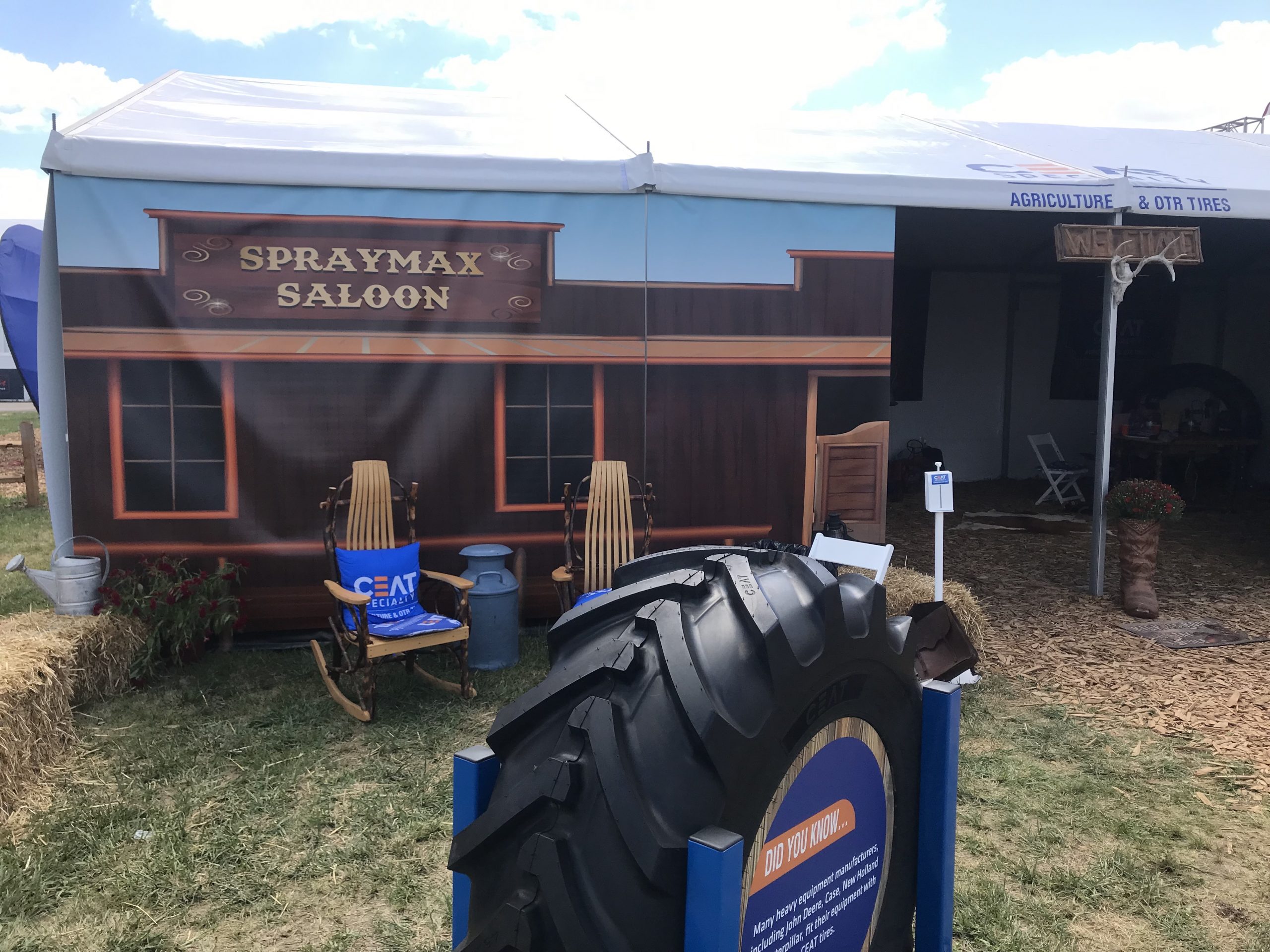 Wednesday August 30, 2023
Exhibitions
Talking Tires at the Farm Progress Show
We had a great time talking to American farmers and ranchers at the recent Farm Progress Show in Decatur, IL. It was great to learn about their operations and tire needs. CEAT Specialty returned to the very large show on Aug. 29-31 in a big way with a much larger booth designed to showcase the […]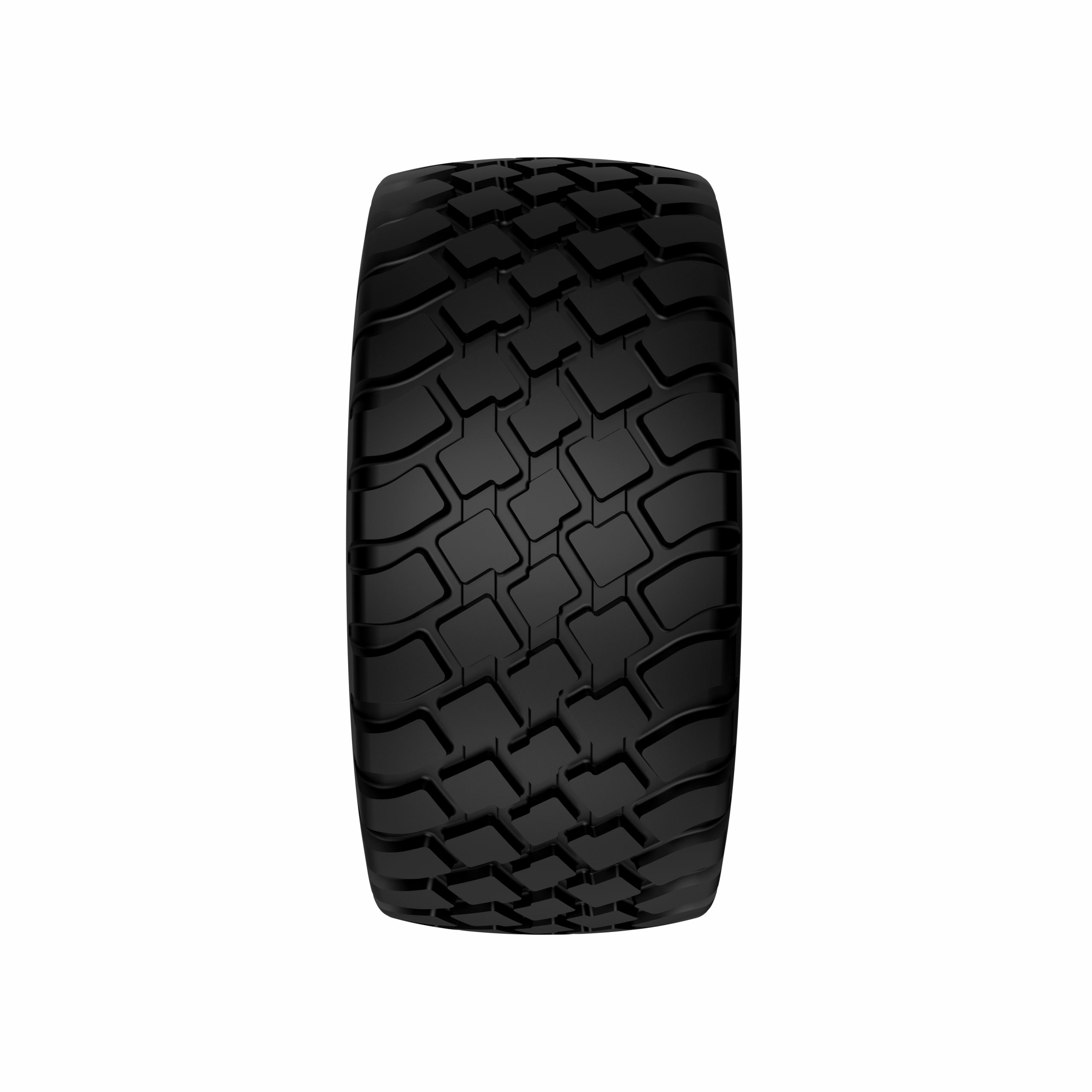 Wednesday August 23, 2023
Exhibitions
CEAT Specialty to Launch New Tire for Agri Transport Application at Farm Progress Show
CEAT Specialty is returning to the Farm Progress Show on Aug. 29-31 in a big way with a much larger booth designed to showcase the company's ever-expanding Ag tire line-up for North America. The company will unveil its latest tire for agri tanks and trailers, FLOATMAX CARGO PLUS, at the Farm Progress Show in Decatur, […]