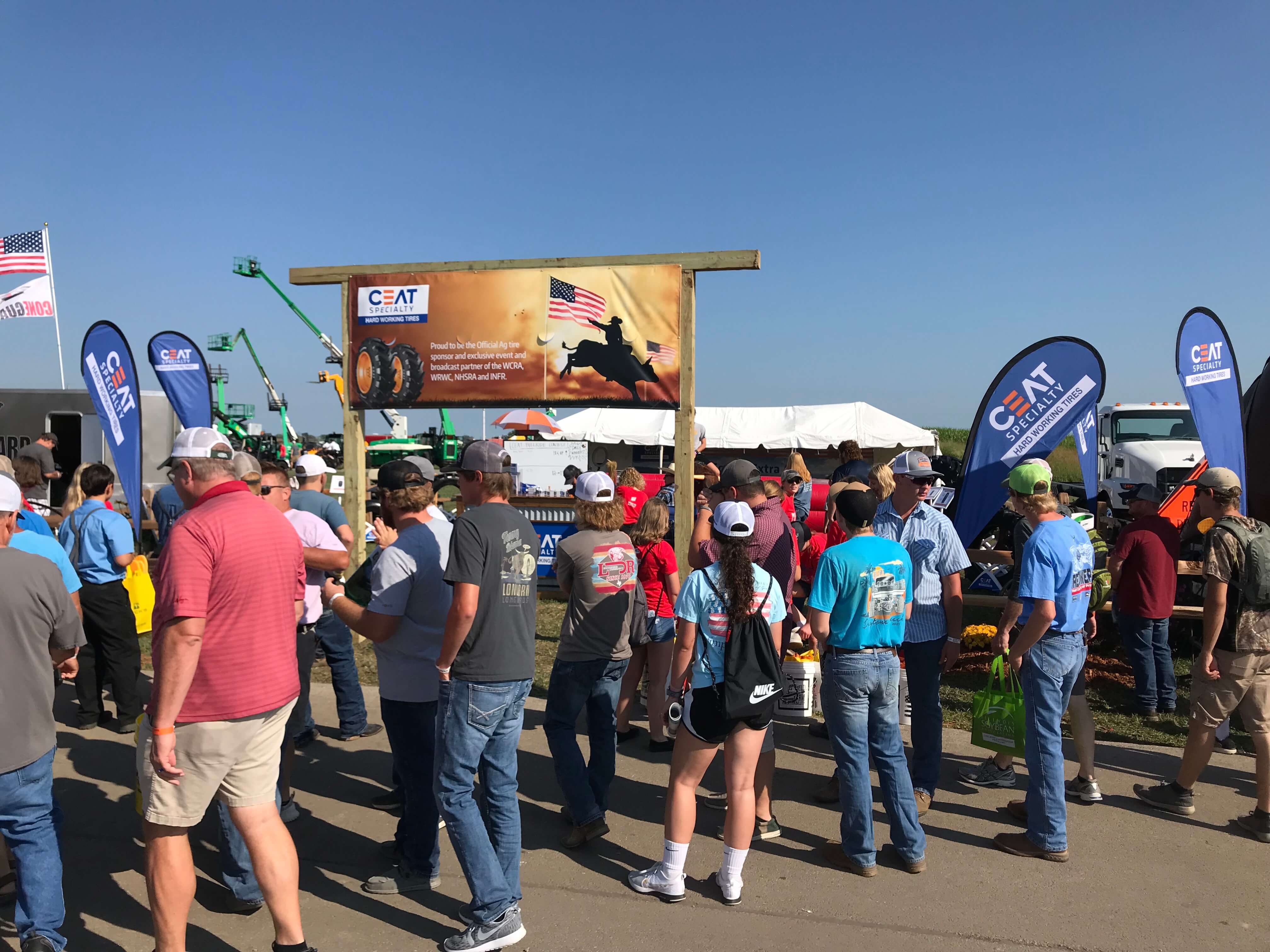 Wednesday September 08, 2021
Exhibitions
Getting Our Cowgirl (and Cowboy) On at Farm Progress Show
Our Farm Progress Show booth in Decatur, IL, last week was a hub of activity . . . with hundreds riding our mechanical bull and farmers checking out a wide range of CEAT Ag radial and bias tire options.
The bull was part of our booth to celebrate our rodeo sponsorships and to create buzz around the CEAT brand name. And it really worked! We had one of the most active booths at the very large show featuring hundreds of Ag brands.
Illinois High School Rodeo Queen Anna Merrigan (breakaway roping and goat roping) and Haven Courville (barrel racing and breakaway roping) were on hand to talk to youngsters about the sport. Anna even proved adept at controlling the bull's moves. The cockier the rider, the harder he fell. LOL!
One of the CEAT tread patterns to gain a lot of attention was the Torquemax VF.  The superior VF technology gives 40%  higher load carrying capacity than a standard radial. Alternately, the tires can carry the same load at 40% lesser pressure.
The Torquemax was developed to complement the growing performance requirements of the latest high-power tractors – both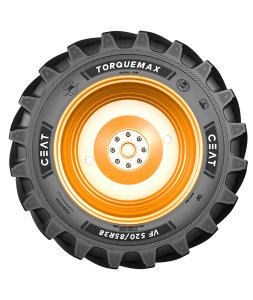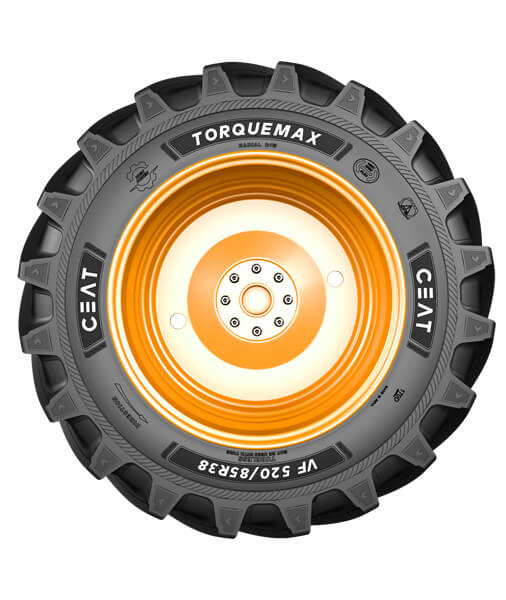 on roads and on fields.
Key elements of Torquemax design include:
Stepped lug design to provide superior grip
Wider tread width for lower soil compaction, increasing yield
Longer & wider lugs that provide higher contact area for longer life
Tilted lug tips, for lower vibration at higher speed. This improves roadability and gives a more comfortable ride
 We appreciate everyone who stopped by our booth!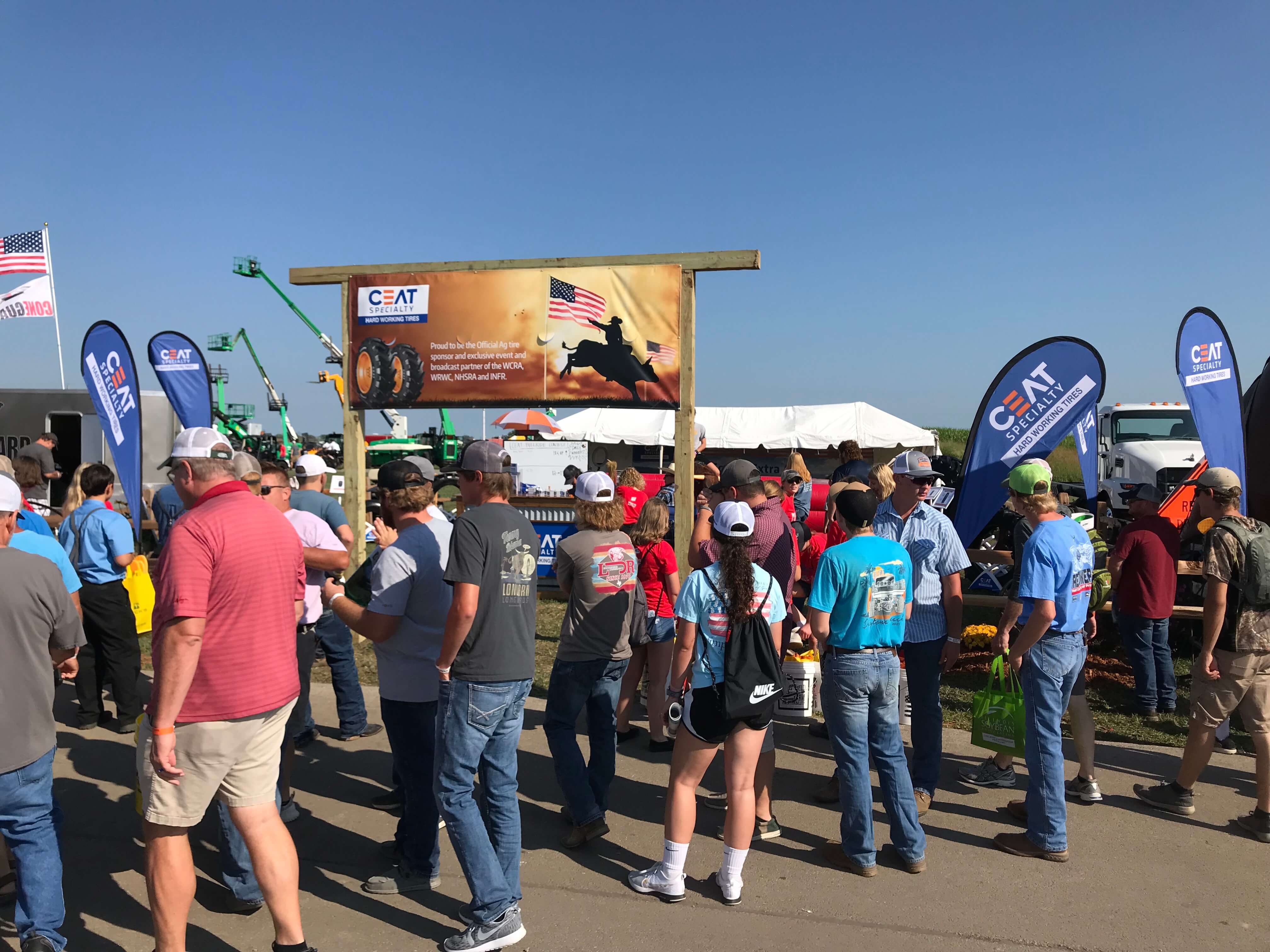 Monday September 13, 2021
Exhibitions
Farmers Are Asking for CEAT at Millersburg Tire
We welcomed Brad Schmucker, owner of Millersburg Tire, at our Farm Progress Show booth recently and were pleased to hear that more and more of his farmer customers are asking for CEAT Ag tires by name. Millersburg Tire Service in Millersburg, OH, has been in business for 66 years because their farmer customers trust them — […]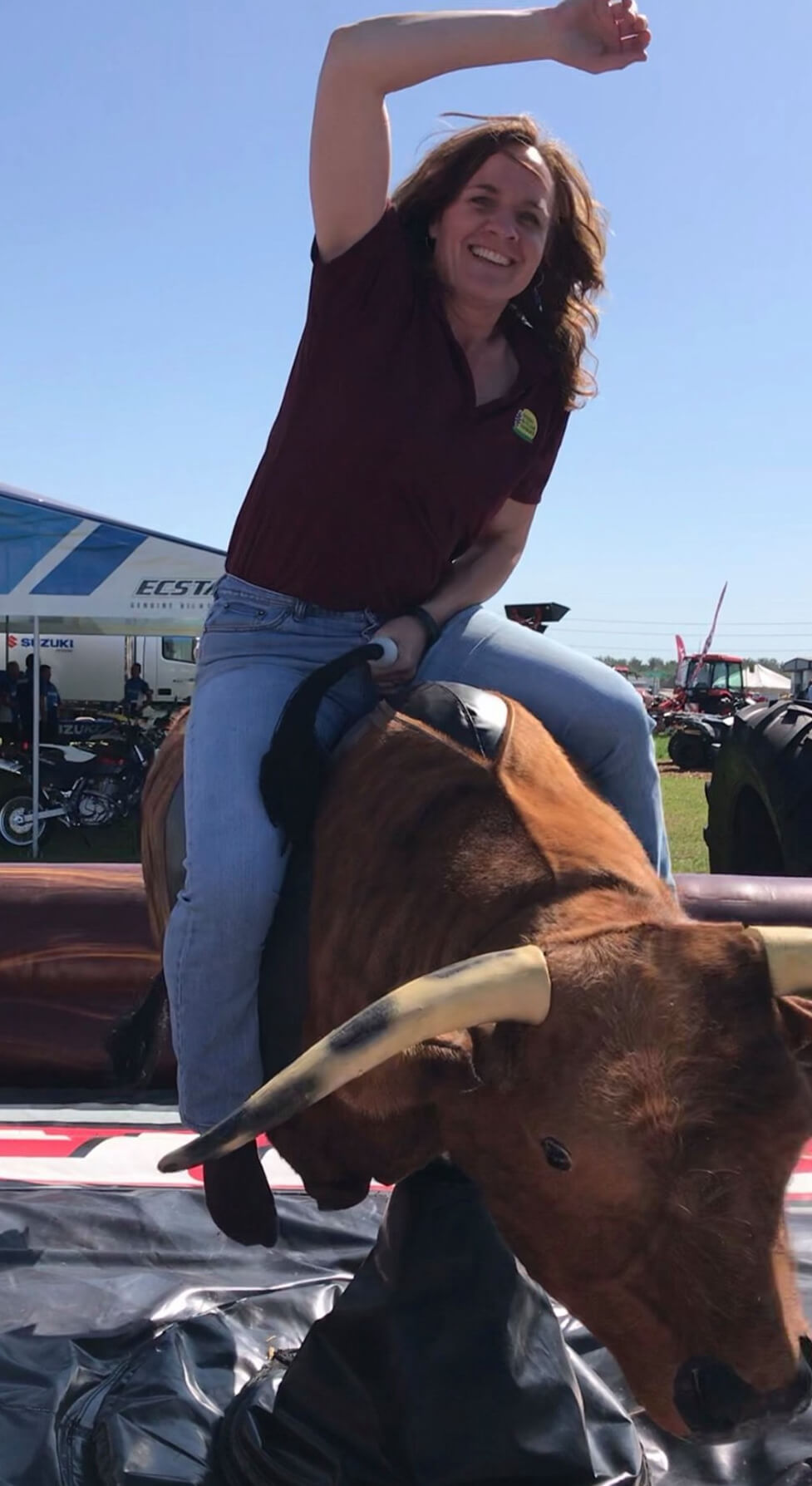 Thursday August 12, 2021
Exhibitions
CEAT SPECIALTY TO SHOWCASE SPRAYMAX VF AT FARM PROGRESS SHOW
CEAT Specialty will showcase a wide selection of Ag radial and bias tires at the Farm Progress Show beginning Aug. 31. The star of the company's booth will be the Spraymax VF which is currently being rolled out nationwide. The CEAT Spraymax VF is engineered to carry 40 percent more load than a standard radial. […]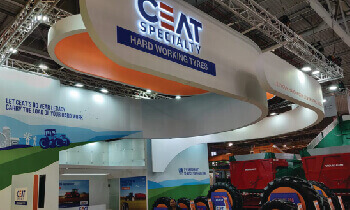 Saturday May 04, 2019
Exhibitions
CEAT specialty displayed its range of agricultural tyres at SIMA, Paris
CEAT Specialty, with a newly opened office in Netherlands, showcased its range of agricultural tyres at SIMA  held from 24th to 28th February 2019.