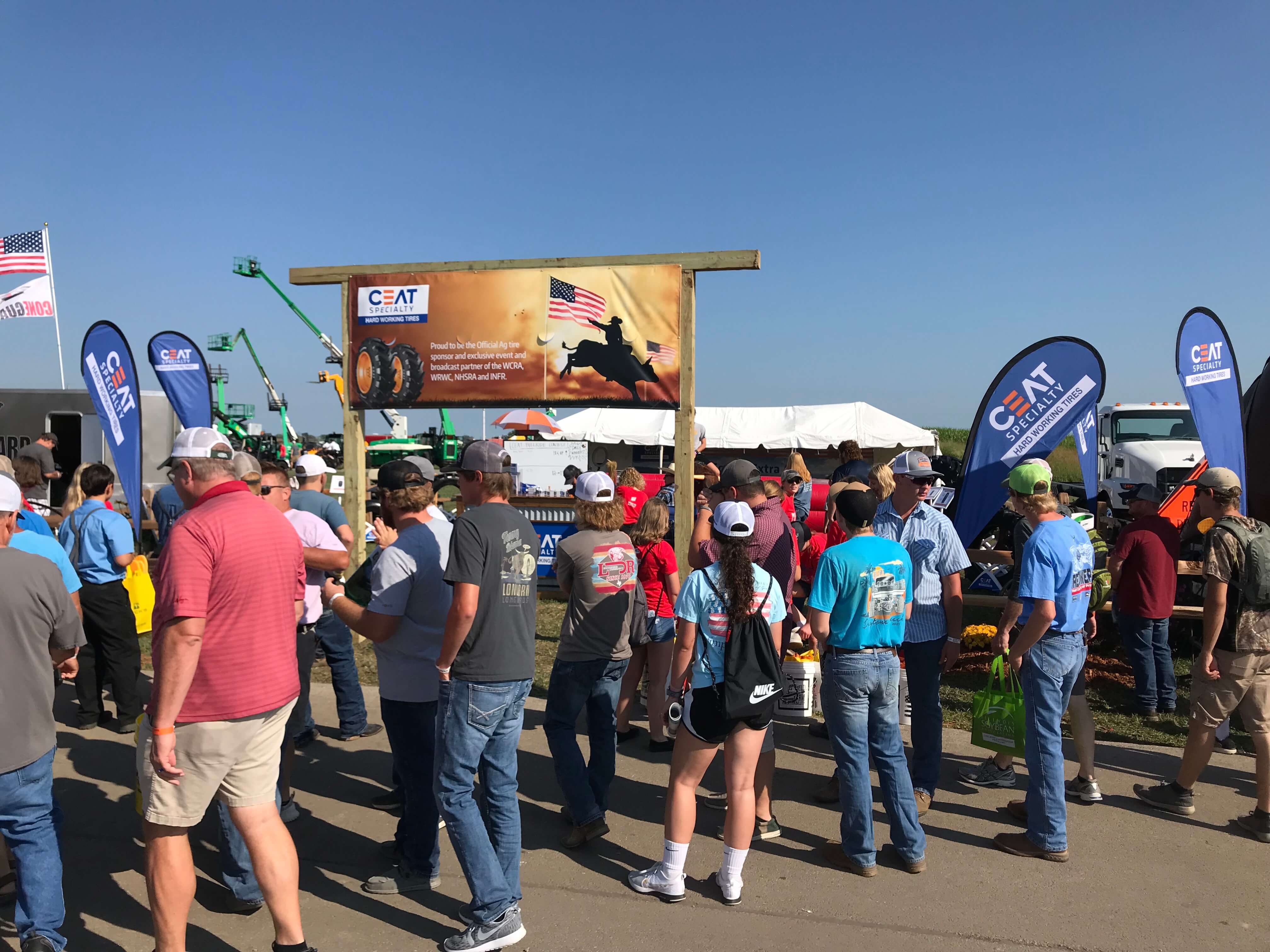 Monday September 13, 2021
Exhibitions
Farmers Are Asking for CEAT at Millersburg Tire
We welcomed Brad Schmucker, owner of Millersburg Tire, at our Farm Progress Show booth recently and were pleased to hear that more and more of his farmer customers are asking for CEAT Ag tires by name.
Millersburg Tire Service in Millersburg, OH, has been in business for 66 years because their farmer customers trust them — trust them to provide a quality product backed by quality service.
Millersburg Tire Service has been selling CEAT for four years now and Schmucker says the brand is growing in reputation among farmers in Ohio and the surrounding states.
"What makes me feel really good is when they call in on the phone and they want that 'CEAT Tire,'" Schmucker says. "That's the key to making inroads in a market . . . when you have a tire that people ask for by name."
"The service guys come back and say what a nice flat footprint," the longtime tire dealer notes. "When you are going down the road, the CEAT tires have good stability . . . they don't crown up. They mount flat and have really good traction."
CLICK HERE TO SEE BRIEF VIDEO INTERVIEW WITH SCHMUCKER
"We need to have good products at a good price backed by good service . . . not just for the big farmers but for the small farmers as
well, because in our business, they are all important!" Schmucker explains.
We appreciated Brad helping us out at the Farm Progress Show and certainly got a kick out of seeing him on our mechanical bull which drew hundreds to our booth. CEAT is a proud sponsor of rodeo; hence the bull!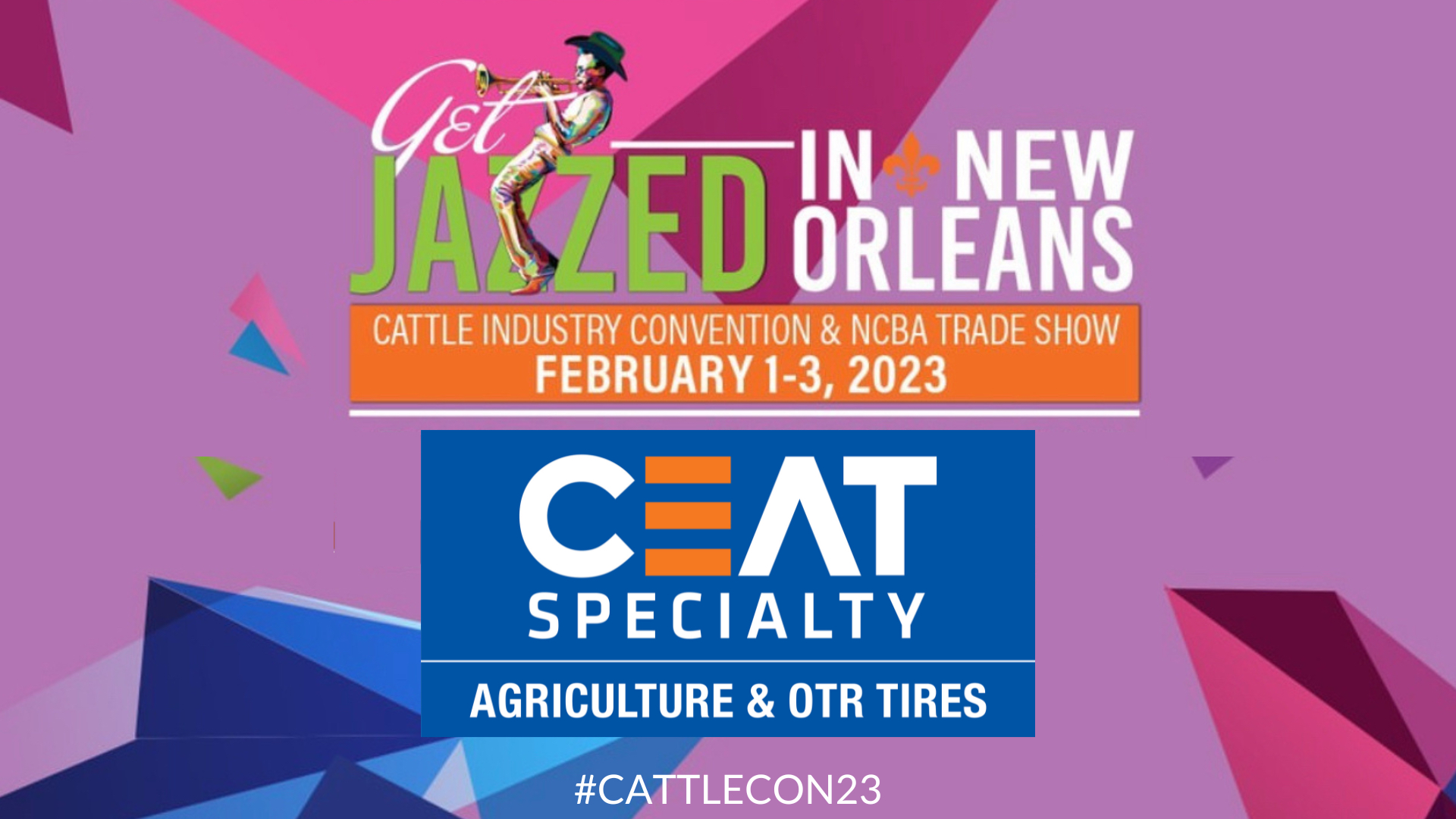 Wednesday January 25, 2023
Exhibitions
Where's the Beef? In New Orleans and CEAT Will Be There!
"Where's the beef?" was introduced as a slogan for the fast food chain Wendy's in 1984. It could very well apply to Feb. 1-3 as beef industry professionals from across North America will gather in New Orleans for the annual convention of the NCBA (National Cattleman's Beef Association). CEAT Specialty Tires, which makes a full […]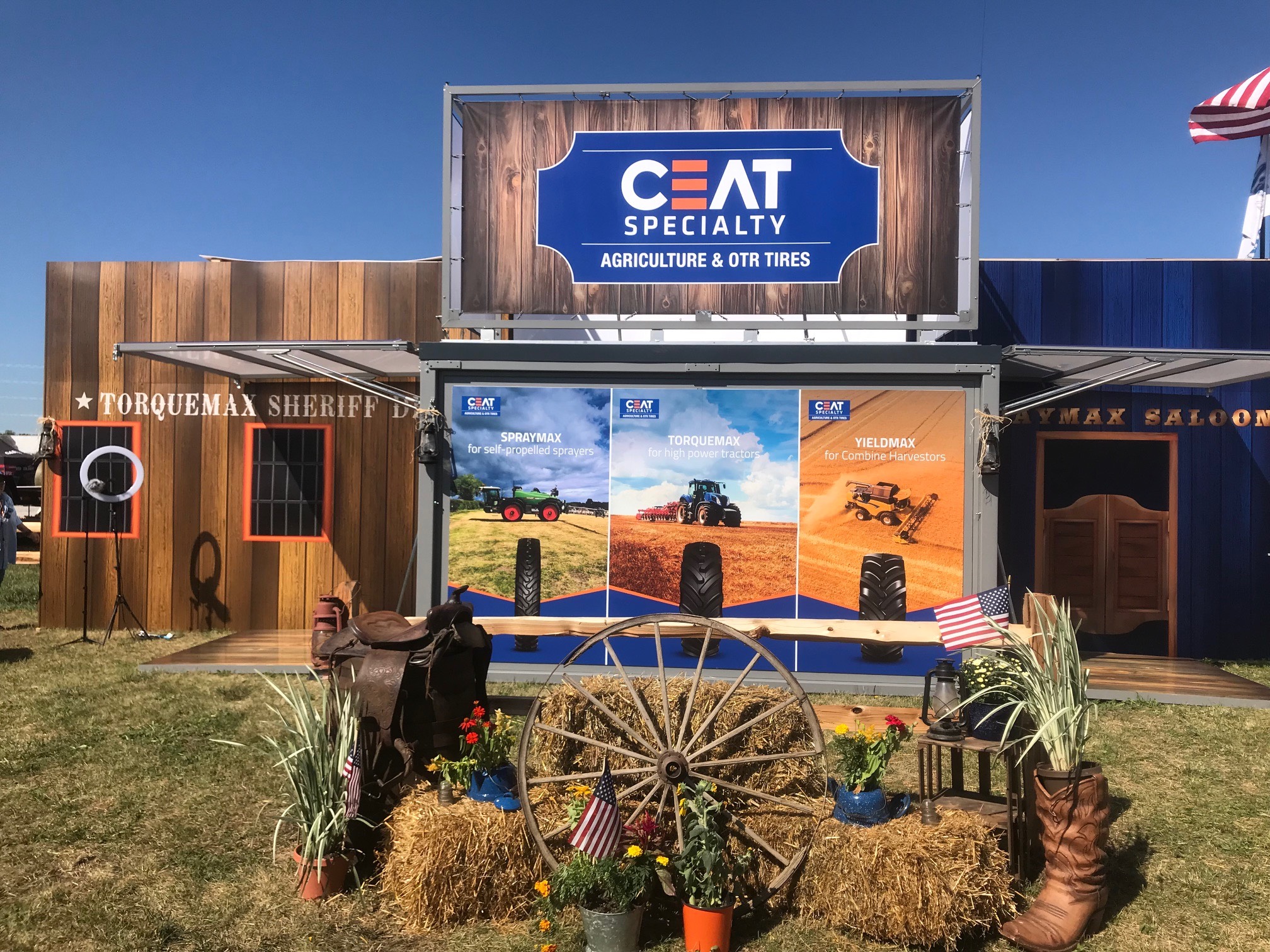 Monday September 05, 2022
Exhibitions
Farm Progress Show Attendees Flocked to CEAT Specialty Tires Booth
The CEAT Specialty Tires booth at the Farm Progress Show in Boone, IA, last week was a popular destination. Farmers, dealing with crushing input prices, were looking for alternatives to the "name brands" that have skyrocketed in price this year along with fertilizer and so many other costs. Farmers were very interested in the CEAT […]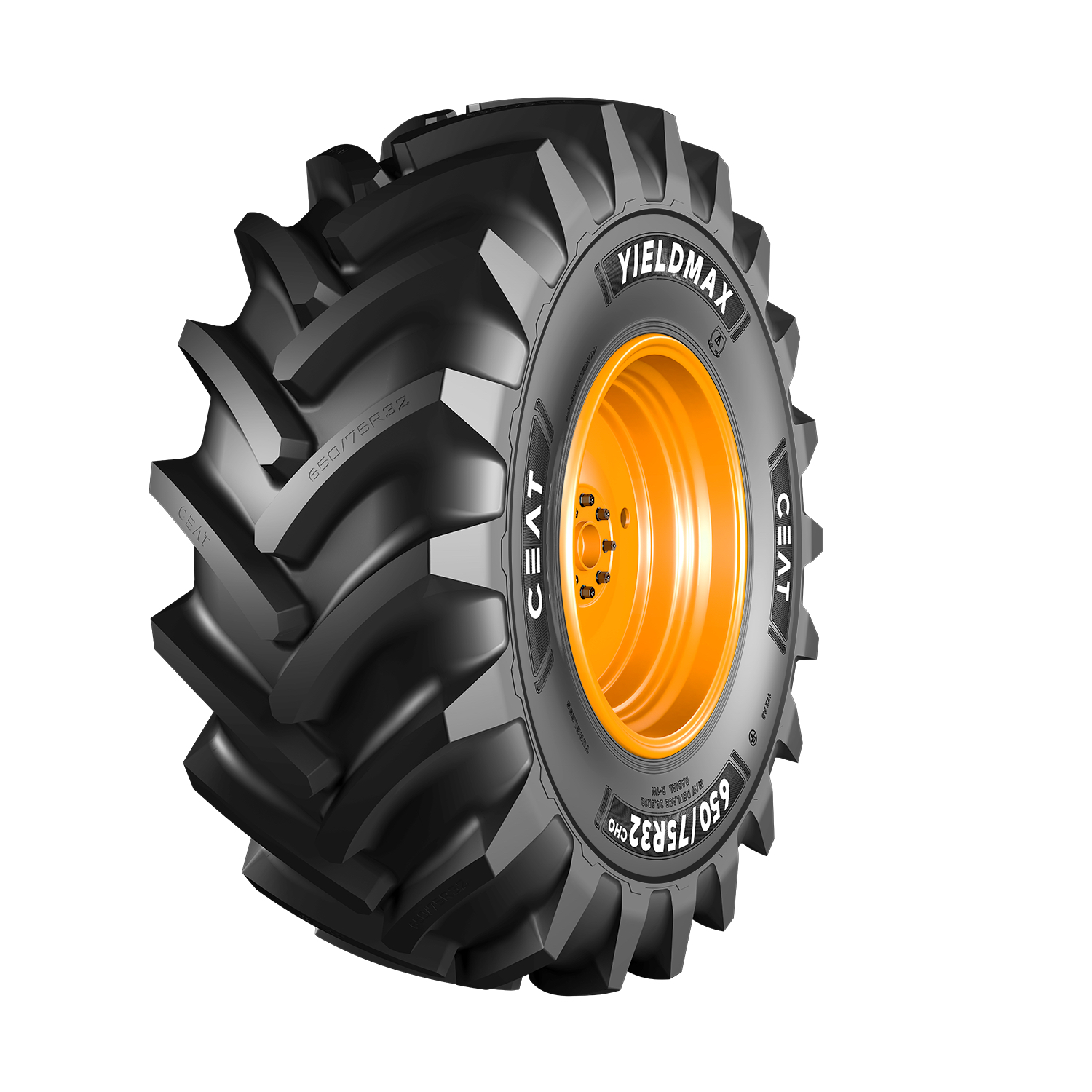 Monday August 22, 2022
Exhibitions
CEAT SPECIALTY to Showcase the Latest Additions to its Portfolio at Farm Progress Show
Building on its five-year momentum in the North American market, CEAT Specialty Tires will unveil new 800 series tires and a new radial farm implement pattern at the upcoming Farm Progress Show in Boone, IA, on Aug. 30 – Sept. 1. The CEAT Torquemax VF will be one of the highlights of the booth (#309 […]