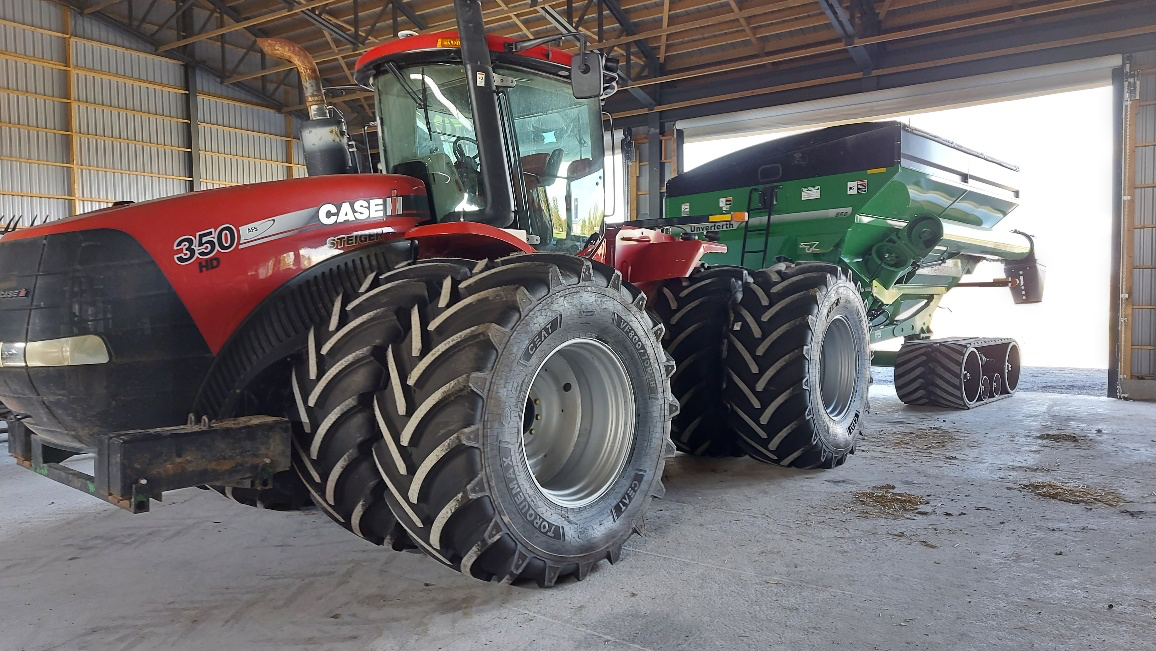 Sunday October 23, 2022
Tire advice
Should You Consider CEAT Specialty For Your Tractor Tires?

Farm tractor tires are a major investment for farmers and ranchers. With input costs such as fertilizer increasing exponentially, it's even more important than ever for farmers to make the right choice on tractor tires.
Should you consider CEAT Specialty for your tractor tires? Here's what our customers have to say:
"The traction provided by the CEAT tires is as good as any of the major Ag tire brands, and the acquisition price is very favorable compared to the so-called name brands," according to Georgia peanut farmer Justin Studstill.
"The CEAT tires are very durable. We're anticipating 10,000 hours on a current set. In the past, with other radial tires I've run on, we've gotten about half that life," says Ohio dairy farmer Jarad Sage.
"When we first started carrying CEAT, with every pair sold I did a follow up. What are your thoughts on the looks of the tires, how did they mount, how did they ride? Not a single negative word. All positives. No longer is there a need to follow up," notes Barry Hawn, Director of Off-Road Products for Tirecraft.
CEAT Specialty Tires spends millions to develop tires that provide dependable traction in the field, smooth ride on the road and long tread wear.
The first task at CEAT is understanding the needs of farmers and ranchers, the terrain they work on, and their type of equipment. Driven by the core technologies of tire design, engineering, material development and process engineering, the company delivers tires that increase the efficiency of the vehicles and the people they work with, while being gentle enough to protect the crops.
One of the most important developments in farm tires in recent years is IF (increased flexion) and VF (very high flexion) tires. IF tires are designed to carry 20% more load than a standard radial and, alternately, carry the same load as a standard radial at 20% less pressure. VF tires are even more advanced with the ability to carry 40% more load or the same load with 40% less pressure.
Structural and compound innovations in IF/VF tires allow the sidewalls to flex more during operation. By utilizing the lower inflation pressures made possible by IF/VF tires, a farmer can increase the tires' ground contact area, helping with traction and fuel economy . . . and reduce the harmful downward forces that cause soil compaction.
The CEAT TORQUEMAX, designed for high power tractors, is available in both VF and IF versions. This high-tech farm tractor tire features many other innovations such as:
a stepped lug design that provides better grip and traction.
a center tie bar gives the TORQUEMAX superior roadability, which is increasingly important these days as farm equipment spends more time on the road traveling from one tract of land to another.
rounded shoulders which mean less soil and crop damage.
a tilted lug tip that reduces vibration and noise.
a wider tread and larger inner volume reduce soil compaction, and the R1-W tread depth ensures long service life.
Technology is one thing . . . acquisition price is another. The best farm tire is one that delivers the lowest total cost of ownership, factoring in acquisition price, tread life and overall performance. If you purchase the least expensive tire and it fails in no time, your cost of ownership is high. Likewise, the most expensive tire may not deliver the tread life commiserate with the price.
With CEAT, you can count on a farm tire developed through advanced R&D and produced through stringent total quality management (TQM) manufacturing processes . . . at a price that does not break the bank.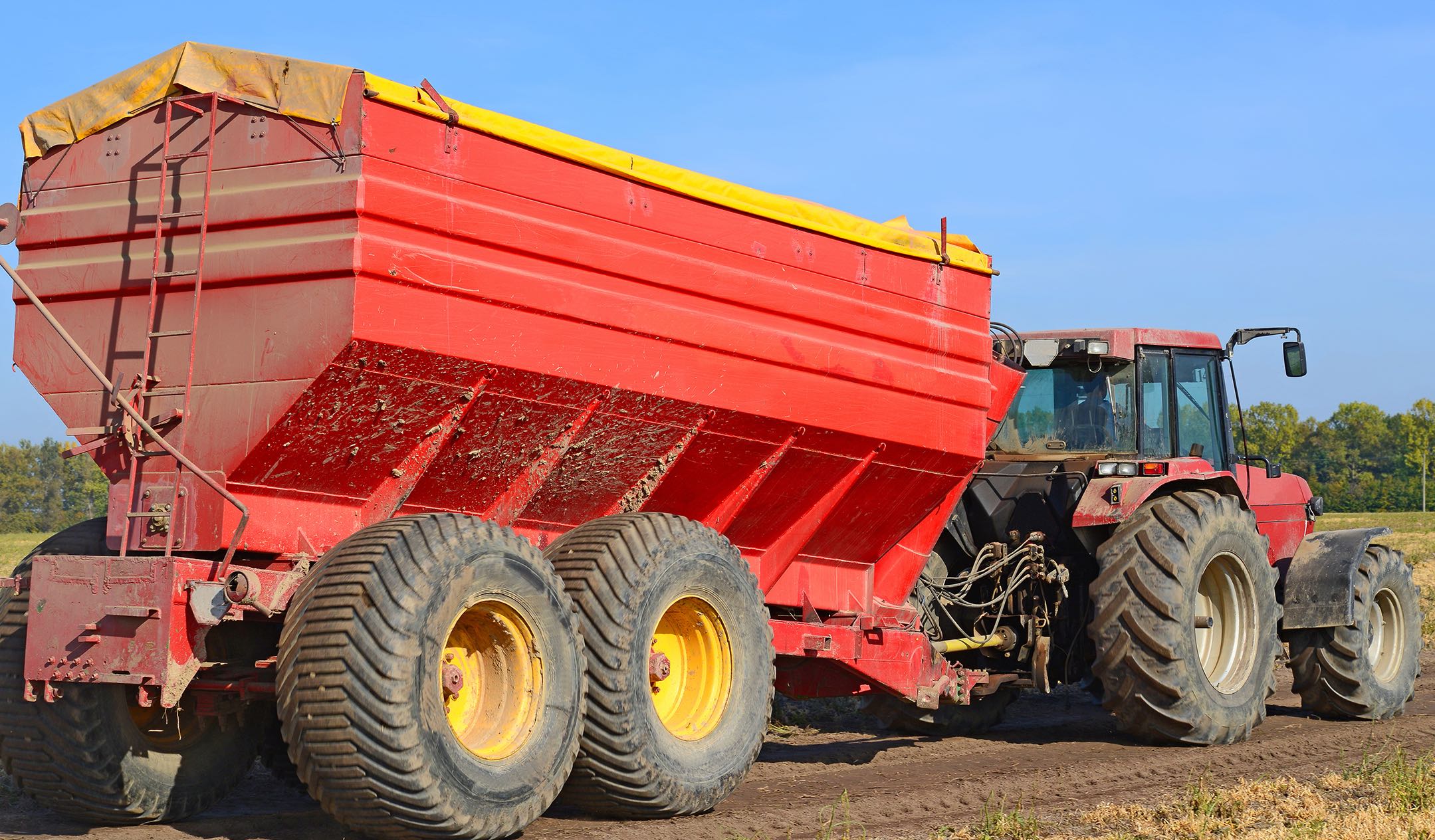 Monday March 27, 2023
Tire advice
Maximizing Farm Yield and Efficiency with Flotation Tires
As a farmer, have you ever faced challenges with low yields and decreased efficiency due to soil compaction? Are you struggling to reduce the impact of heavy machinery on your farm's soil? Are you looking for a solution that can help you increase the productivity of your farm while reducing soil compaction? If so, then […]

Sunday March 26, 2023
Tire advice
A Guide to Choosing the Right Agricultural Tire: Tips and Insights from CEAT Specialty Tires
As a farmer, you know how crucial it is to choose the right agricultural tire for your farm. The efficiency of your farm operations depends largely on the quality of your tires. With so many options available in the market, choosing the right agricultural tire can be a daunting task. However, with the right knowledge […]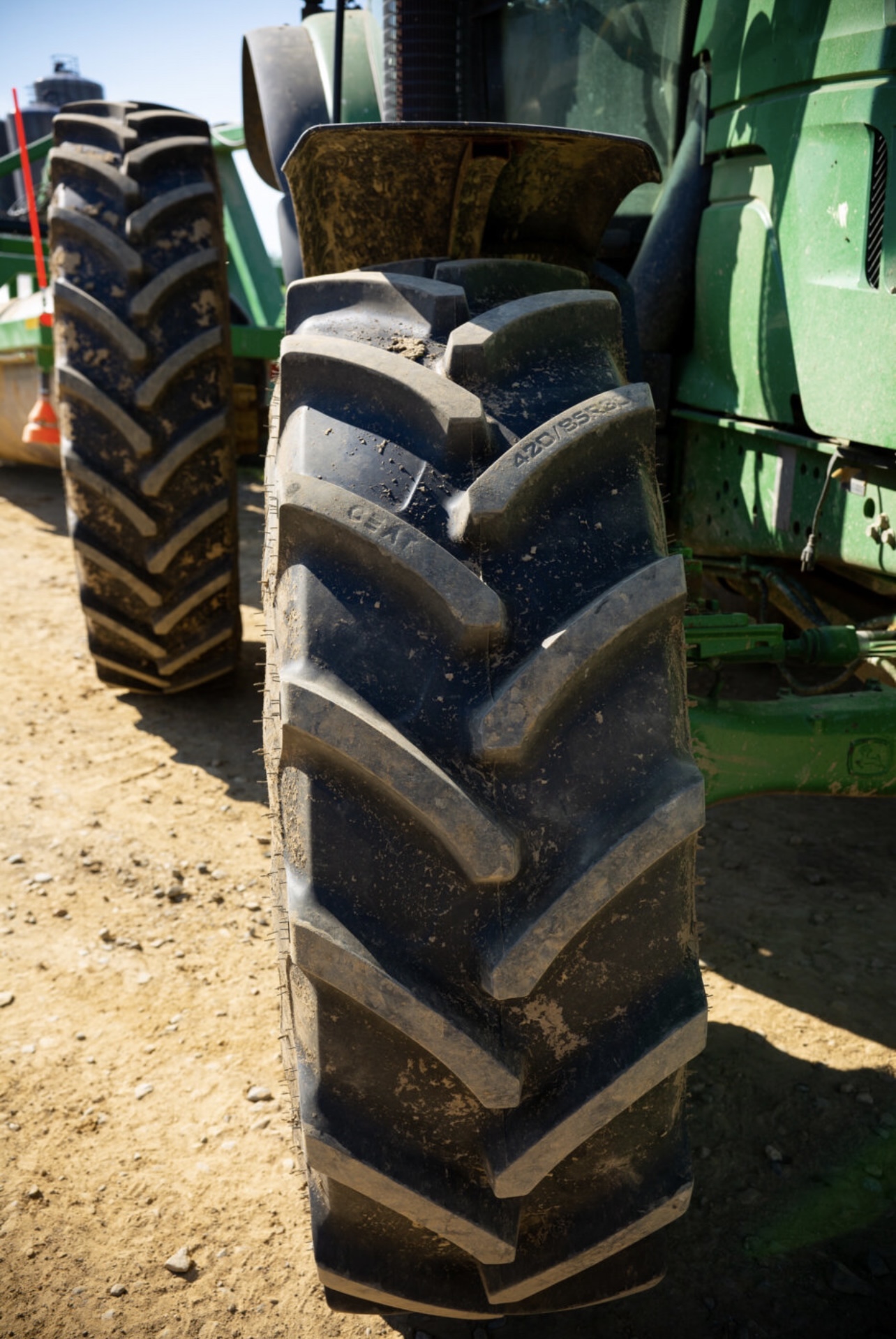 Monday February 27, 2023
Tire advice
Tips for an Effective Preventative Farm Tire Replacement Program
When is a good time to replace your farm tires? Hopefully before you have a tire failure in the field or on the road! The first part of a preventative replacement tire program is: Complete and thorough assessment of all of the tires in your fleet. Ideally, this should be done when fall harvest is […]