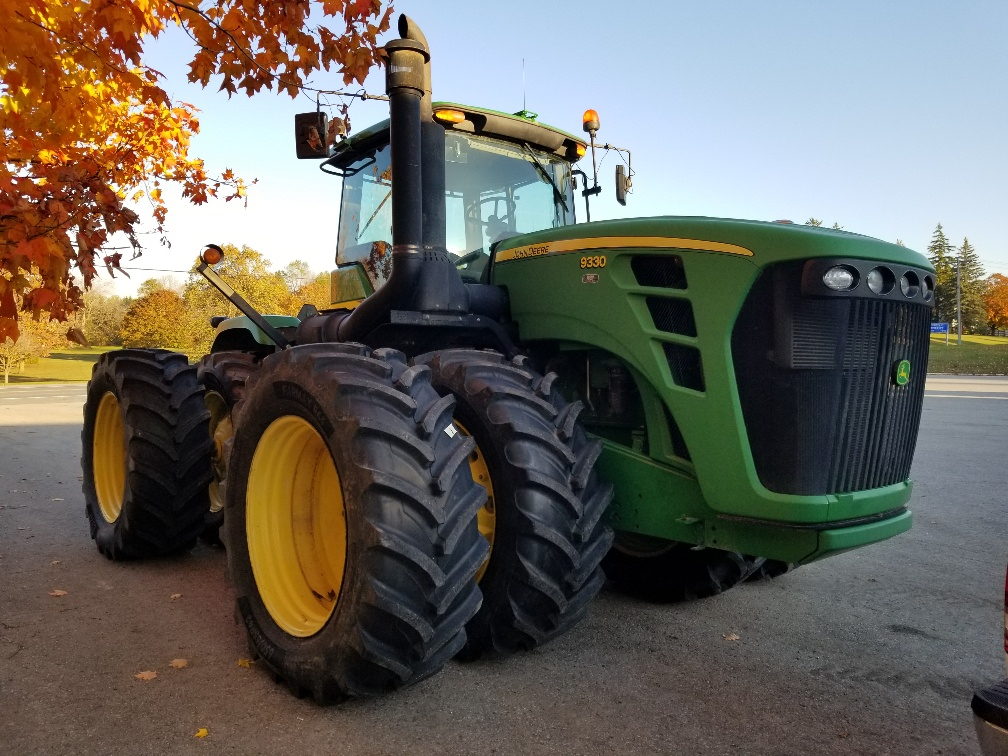 Friday December 16, 2022
Tire advice
CEAT Farm Tractor Tires Delivering Outstanding Traction to Tirecraft Customers
When CEAT Specialty Tires first visited Barry Hawn of Tirecraft Ontario, traction in the field was a big discussion point because of its obvious importance to farmers.
That was four years ago. Since then, CEAT has been gaining steady traction with Tirecraft dealers and their farmer customers.
"Traction wise I have not had a single complaint on the CEAT tires," the longtime tire industry veteran notes. "When CEAT first came to present to us, they explained how well they did against the competition on traction in the field. So far it has worked out exactly as they said."
A farm tire's ability to deliver traction is a big factor in its overall performance. A tractor tire providing good traction increases the tractor's productivity and reduces the tractor's fuel consumption. It can also minimize slipping and sliding which reduces efficiency, burns more fuel and can tear up a field which has all sorts of negative consequences.
The CEAT FARMAX R70 tractor tire, for example, features a lower angle at the shoulder for superior traction. The key for a farm tractor tire is to deliver the needed traction while not compacting the soil. The FARMAX R70 has rounded shoulders to ensure there's less damage to the soil and crop. Wider treads with larger inner volumes also reduce soil compaction, which is critical for protecting the farmer's yield now and in the future.
Lug-to-Void Ratio
The space between a tire's lugs is also a very important factor in traction. The space allows tractor tires to expel mud, dirt, and water for better traction. Treads with lower lug-to-void ratios work better in the field. Tires with higher lug-to-void ratios work better on hard surfaces like the road. Ideally, the tractor tire, like the CEAT FARMAX tires, delivers the best of both worlds – dependable traction in the field and a smooth ride on the road.
Tread Depth
A discussion of tractor tires would not be complete without a look at the difference between R1 and R-1W tires. R1 tractor tires are excellent tires for everyday farm chores. They perform decently in muddy fields and dirt but are not as capable in the snow.
A R-1W farm tire, like the FARMAX R70, is a more aggressive type of tractor tire in terms of tread; the W (wet) in the name signifies its ability to perform tasks in deep mud or clay. This ability comes from a 25 percent deeper cleat compared to the R1 tire.
The Bottom Line
A very important consideration when selecting a tractor tire is the intended application; is it meant to be used for pulling, plowing, tilling or something else?
Talk to your local tire dealer about CEAT and find out what Tirecraft customers have learned – the combination of CEAT technology and acquisition price is hard to beat. All CEAT Ag radials are backed with a 7-year manufacturer's warranty and a 3-year field hazard warranty.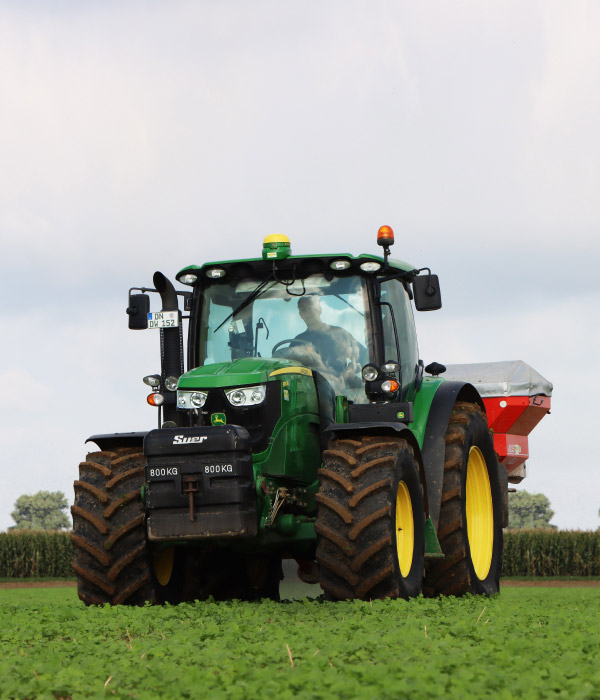 Monday May 29, 2023
Tire advice
The Importance of Choosing the Right Farm Tractor Tires
Farmers must make many critical choices to achieve success, and there are so many factors out of their control such as the weather. One important decision totally in their control and critically important to farm profitability is choosing the right farm tractor tires. In this blog post, we will give you tips and insights from […]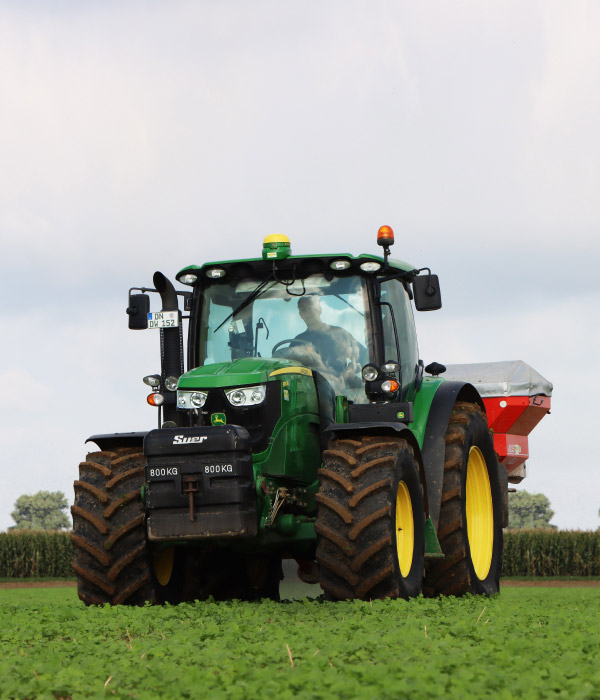 Sunday April 30, 2023
Tire advice
Maximizing the Lifespan of Your Tractor Tires: Maintenance Tips and Best Practices
Taking care of your farm tractor tires will make them last longer, and longer lasting tires will certainly reduce your farm operating costs. This means checking the air pressure often. A tire operating outside of the specified inflation range is a problem waiting to happen. Your tractor's tire pressure can have a large effect on […]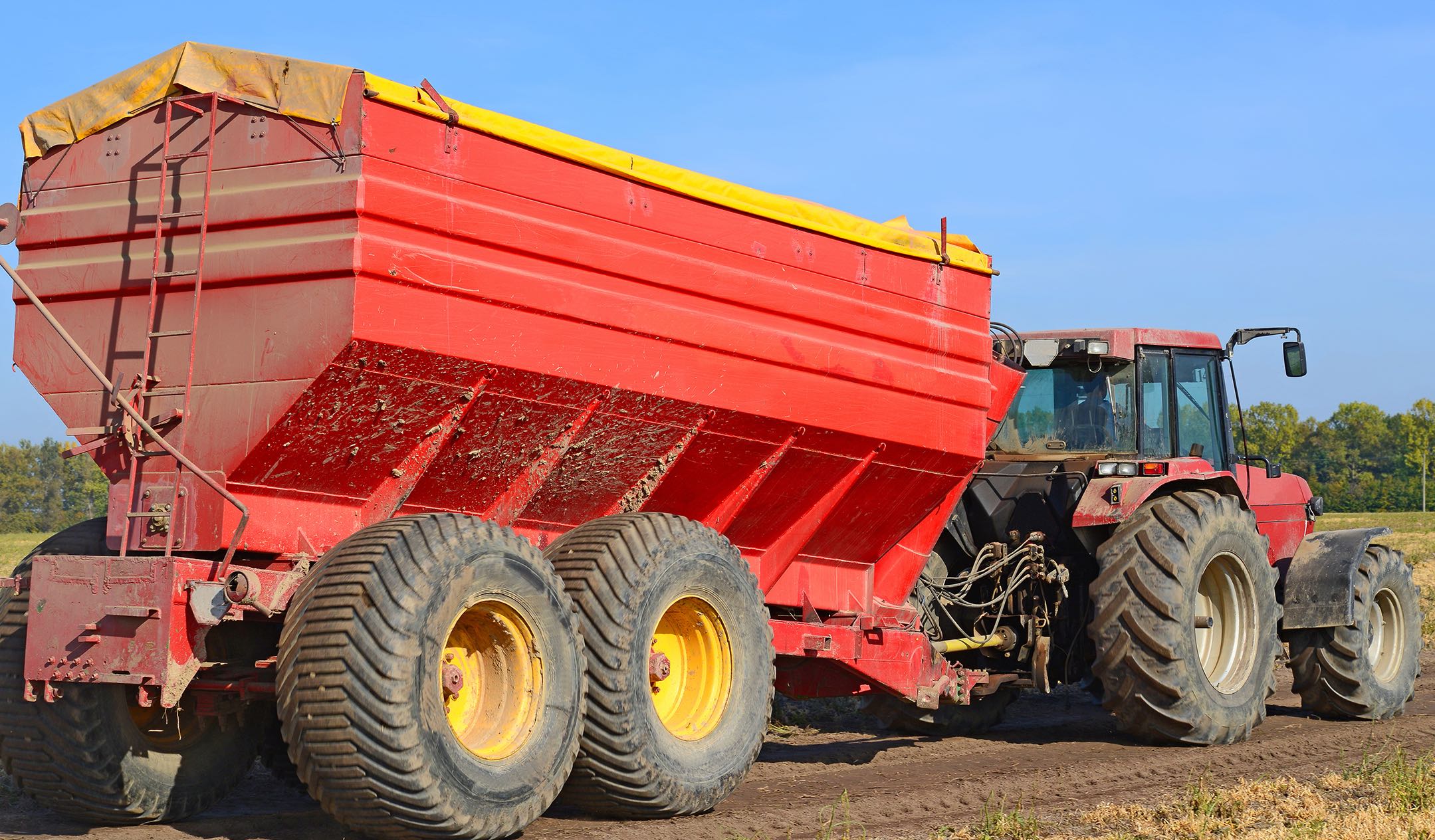 Monday March 27, 2023
Tire advice
Maximizing Farm Yield and Efficiency with Flotation Tires
As a farmer, have you ever faced challenges with low yields and decreased efficiency due to soil compaction? Are you struggling to reduce the impact of heavy machinery on your farm's soil? Are you looking for a solution that can help you increase the productivity of your farm while reducing soil compaction? If so, then […]