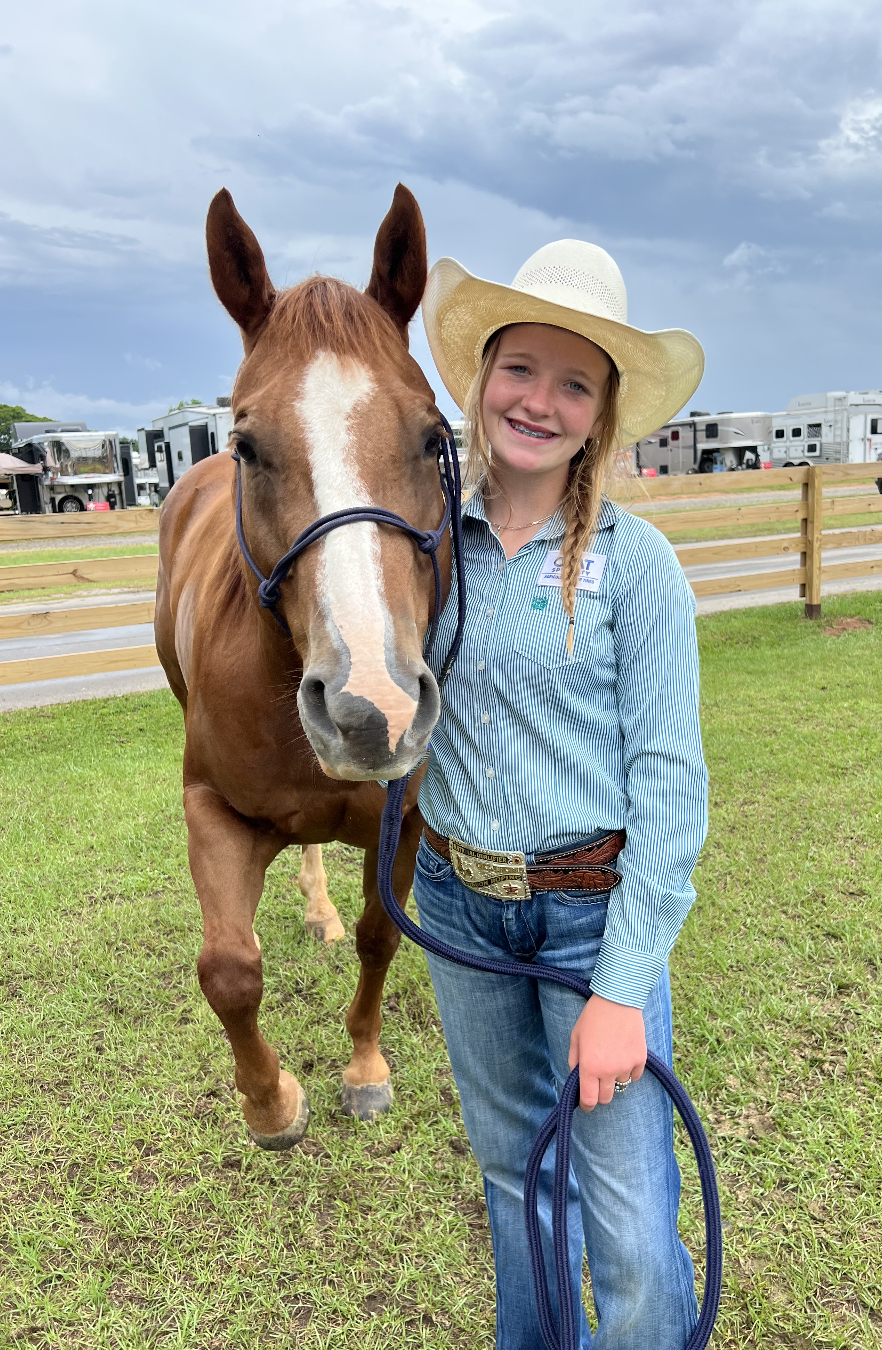 Friday June 30, 2023
Rodeo sponsorships
CEAT-Sponsored Chaney Sellers Earns 6th Place in National Rodeo Competition
By CEAT intern Hannah Loethen
The rodeo world is full of tough and talented athletes who spend countless hours perfecting their craft. The best of the best competed recently in the National Junior High Finals Rodeo in Perry, GA, and CEAT-sponsored Chaney Sellers performed exceptionally well – an impressive 6th place finish in Ribbon Roping.
Chaney and her horse, Burrito, practiced every single day in preparation for the national competition. Right when she got home from school, the young athlete headed straight to the barn and practiced for hours. This practice came into play when Chaney competed in 20 rodeos in Oklahoma to earn enough points to qualify for the National Junior High Rodeo Finals. It was with her 3rd place finish in Oklahoma's state rodeo competition that secured her spot at the nationals.
Success in rodeo is not new to the Sellers family. Chaney's father, Jay, was a former professional steer roper in the Professional Rodeo Cowboys Association and older sister Charly competes successfully at the high school level. Jay has enjoyed helping both his girls hone their rodeo skills. Jay, along with the rest of the Sellers family, drove 15 hours from their home in Waurika, Oklahoma, to Perry to support Chaney in the National Junior High Finals Rodeo.
"We are super proud of her," exclaimed Chaney's mother, Christy. "Very proud of her consistency and toughness throughout the year to get there."
Ribbon Roping in NJHFR is a mixed event (one boy and one girl team). Chaney's partner, Cactus Cain (what a great name for a cowboy!), was the roper mounted on horseback and Chaney (the runner) was on foot. After the calf was roped by Cactus, Chaney ran to the calf and deftly took the ribbon from the calf's tail. Chaney then dashed back to the designated finish line with ribbon in hand. Sounds pretty difficult eh? It is!
Chaney's 6th place finish in Ribbon Roping at the national level  is a true testament to her skill, dedication, and hard work as a rodeo athlete. Her example serves as an inspiration to all those looking to excel in the rodeo arena.
CEAT Specialty Tires is proud to support Chaney and the NJHFR organization as a whole. With their hard work and dedication, these young folks make us feel good about the future of America! Congratulations Chaney on your impressive accomplishment!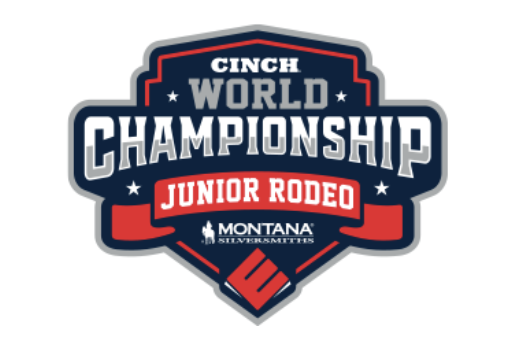 Tuesday August 22, 2023
Rodeo sponsorships
CEAT Specialty Increases Youth Rodeo Support with WCRA
WCRA (World Champions Rodeo Alliance) will enter the 2023 Division Youth Series with a new title partner for the organization's Division Youth Showcases events through a partnership with CEAT Specialty. The 2023-24 WCRA Division Youth (DY) Series will feature CEAT Specialty WCRA Division Youth Showcase events in Guthrie, Oklahoma, Fort Worth, Texas, and Mill Spring, […]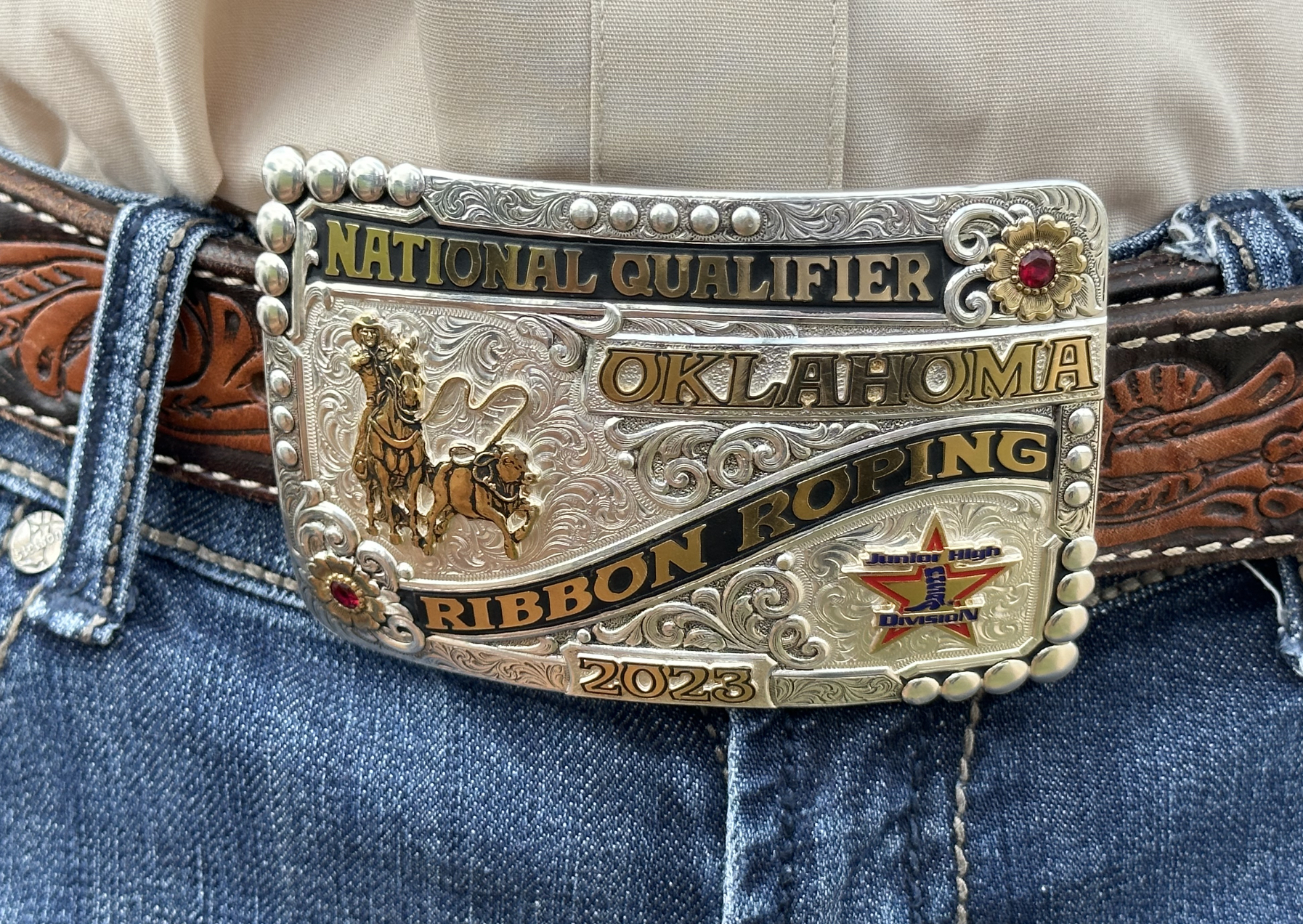 Monday July 10, 2023
Rodeo sponsorships
CEAT Specialty Tires Increases Support of Rodeo in 2023
By CEAT intern Hannah Loethen CEAT Specialty Tires is increasing its support of rodeo, marking the company's fourth year of sponsoring rodeo organizations and events across America. The sponsorships include brand exposure on TV and social media, as well as at high-profile rodeo competitions. The company, which markets a comprehensive line of radial and bias […]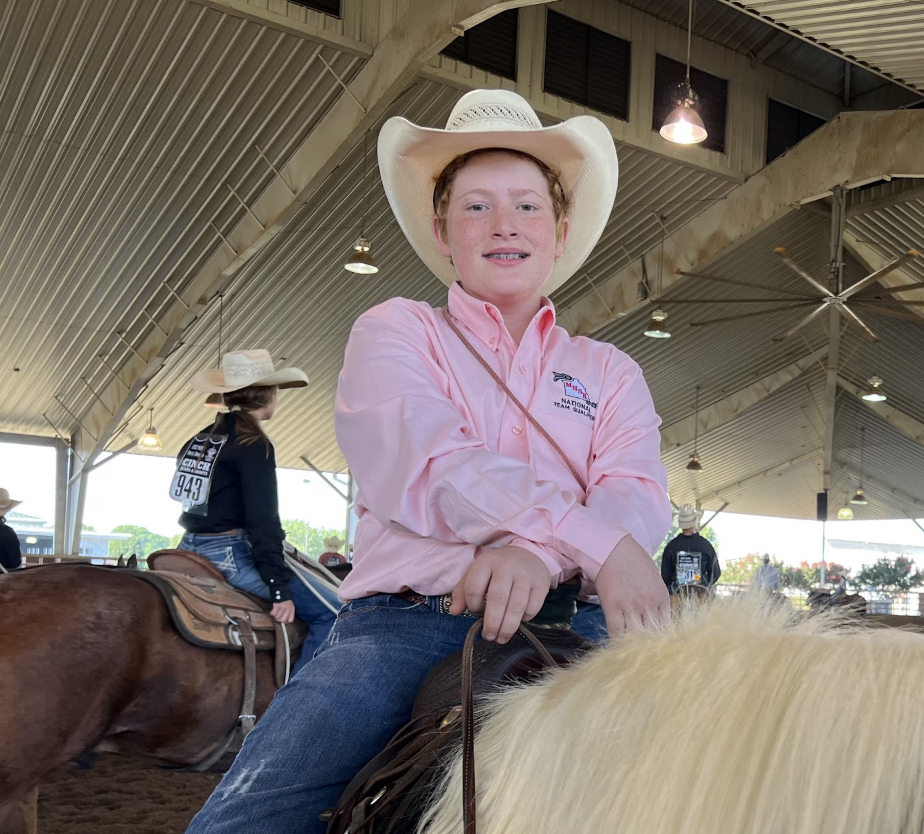 Saturday May 27, 2023
Rodeo sponsorships
CEAT-sponsored Tyler Acree Headed to National Junior High Finals Rodeo
Guest blog post by CEAT intern Hannah Loethen Tyler Acree has done it again! He's claimed his spot to compete calf roping at the National Junior High School Rodeo on June 18-24 in Perry, GA. However, it has not been an easy journey for Tyler. Tyler faced and overcame some serious challenges this rodeo season. […]